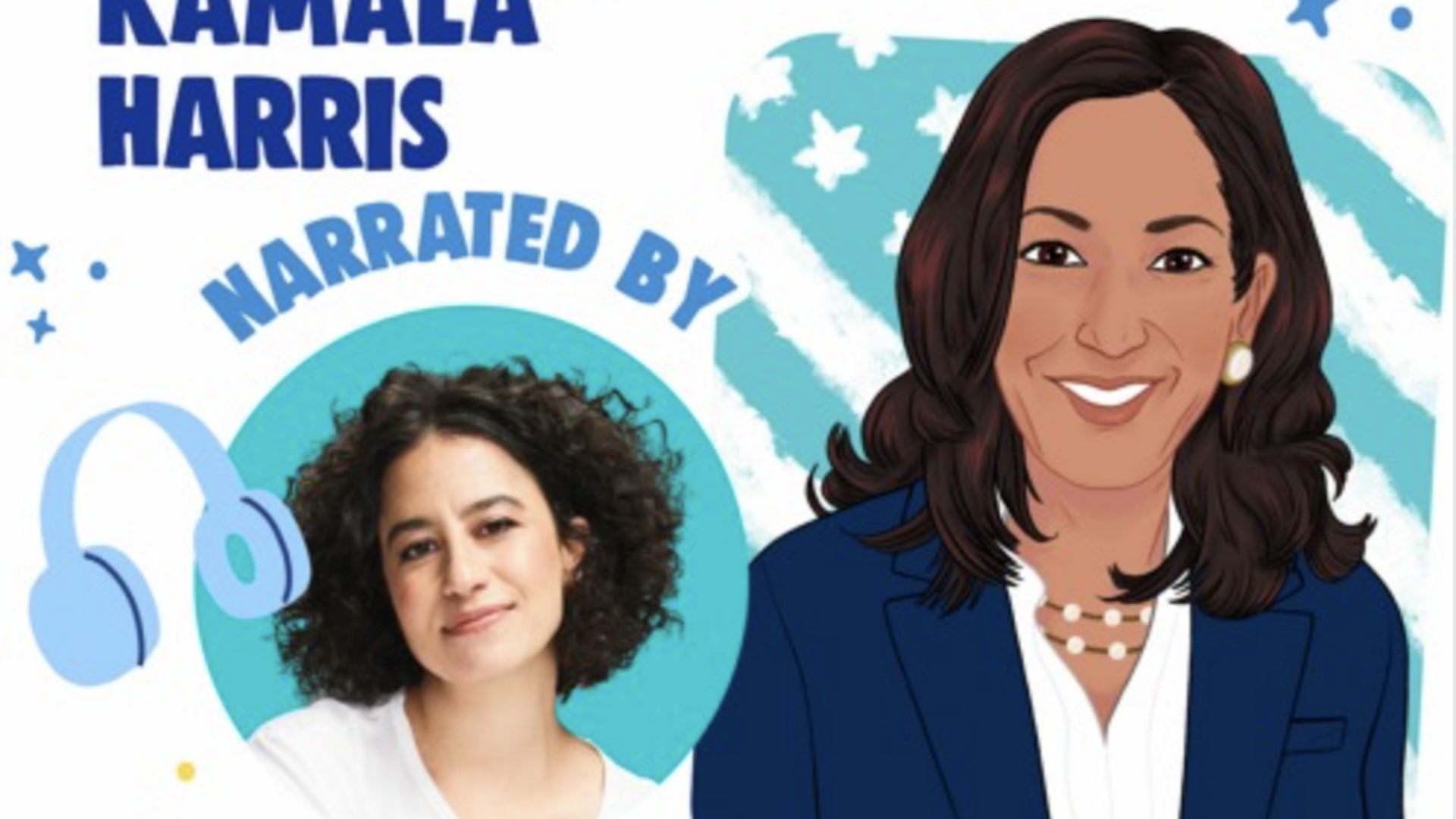 Exclusive Listen: Ilana Glazer Tells The Story Of VP Harris' Rise For Rebel Girls Podcast
Girls United has a sneak-peak of the episode—come give it a listen!
"Once, there was a girl who would represent a lot of firsts and would rise to become one of the most powerful people in the world."
This is how the latest episode of the podcast Good Night Stories for Rebel Girls begins—with famed writer and performance Ilana Glazer delving into the deep cultural importance of Madam Vice President Kamala Harris. Harris was inaugurated into office on January 20, 2021, making her the first woman, the first South Asian and the first Black woman to ever be elected as vice president of the United States.
The Webby Award-winning podcast Good Night Stories for Rebel Girls is an educational entertainment platform for the budding feminist. For each episode, the narrator expounds on the story of a woman who left the world better than she found it. As we continue to embrace and uplift women of all kinds for their various contributions, we need a space like Rebel Girls who remind us of the brave women who fearlessly paved the way.
Previous subjects include: talented jazz pianist Hazel Scott, late Supreme Court Justice Ruth Bader Ginsberg, and Olympic gold medalist Simone Biles.
During the most recent episode of the podcast, Glazer weaves the fabric of Madam vice president-elect Harris' life—detailing the meeting of her Indian mother and Jamaican father at a protest and touching on the various milestones that ultimately led her to where she is today.
Glazer also honors the hard work Generation Z put in to assure their voices were heard during the 2020 presidential election. "What's giving me hope is the huge turnout from youth voters," she says during the clip. I see Gen-Z and young people being so sharp, being able to sniff out authenticity, realness. This communication is geared toward real change and that could just be so much hope."
Rebel Girls gave Girls United an exclusive 2-minute snippet of the episode, listen below!
Click HERE to listen to the full episode.