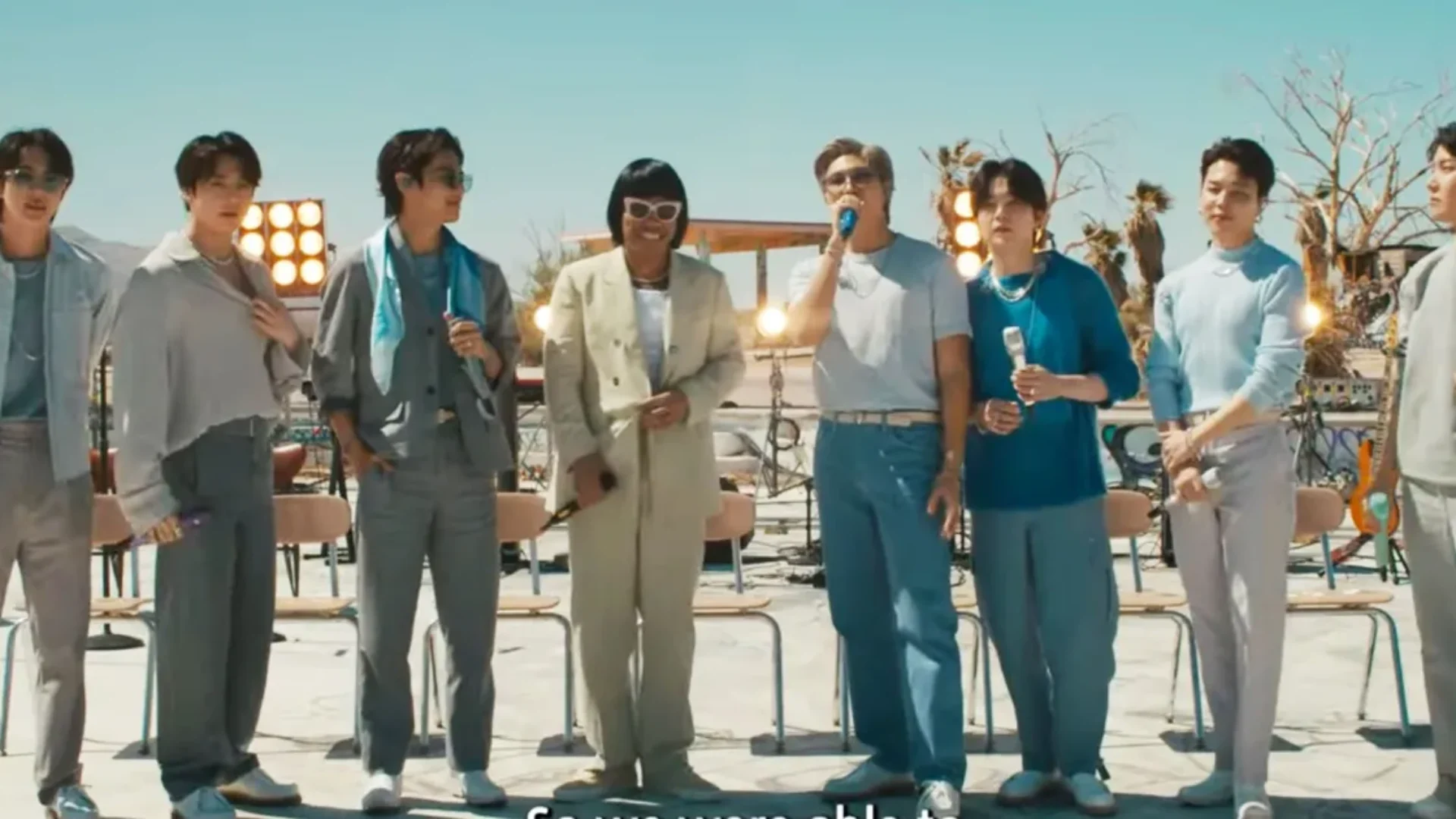 Anderson .Paak Joins BTS For Performance Of 'Yet To Come'
He accompanied the K-pop group on the drums for a live performance of their latest single.
BTS joined forces with Anderson .Paak for a special performance celebrating the release of the group's album, Proof. On June 13, the artist joined the group on stage in the desert for their performance of "Yet to Come (The Most Beautiful Moment)."
.Paak slipped behind the drums with a cream-colored suit and his signature 1970s bowl haircut. BTS performed three songs, "Yet to Come," "Born Singer," and the ballad "For Youth."
"Anderson kindly agreed to play the drums for our lead single performance – so we were able to create this special performance," said RM after their joint performance. "You really made our stage special," he added.
Despite having attended each other's performances at award shows such as the Grammys, this is BTS and Anderson .Paak's first time collaborating together.
"I love it. It reminds me of church," said .Paak about "Yet to Come (The Most Beautiful Moment)." He added that the song was amazing in Korean before adding, "it's fantastic."
The artist also shared that his son, Soul Rasheed – who is a BTS superfan – introduced him to the group's music. He shared that it is the reason this performance came together. "I've been obsessed, I've been ARMY ever since," he said.
The performance streamed on YouTube and was also held to celebrate BTS's ninth anniversary as a band. It featured an organ synthesizer, electric-guitar riffs, a small choir and ad-libs from Jung Kirk Franklin, according to Vulture.
Watch the full performance below: