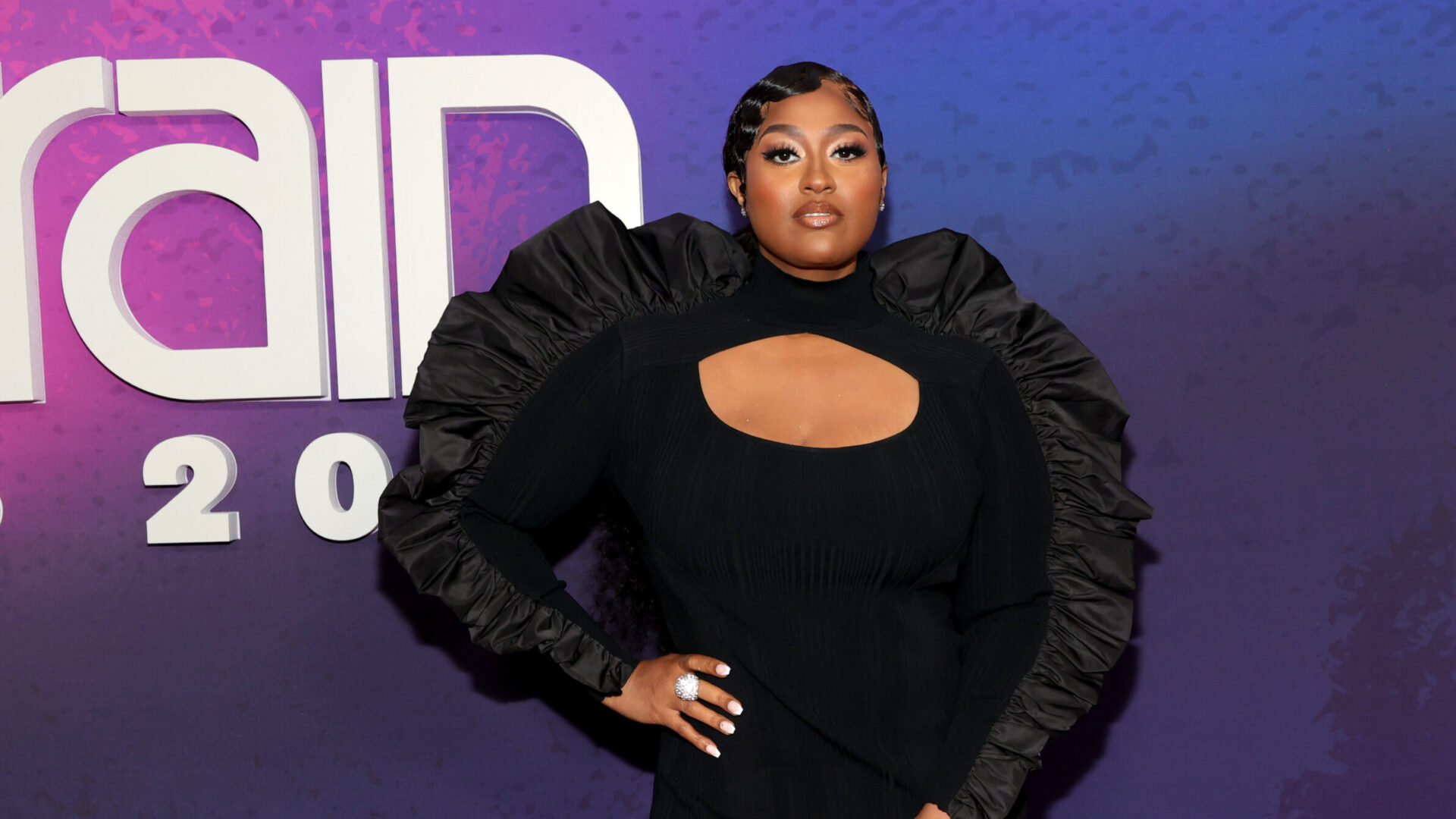 Jazmine Sullivan Wins Her First-Ever Grammy
She tied with Silk Sonic for the award for "Best R&B Performance."
ESSENCE Festival of Culture 2022 performer Jazmine Sullivan can now add something new to her trophy case: a Grammy. The 'Heaux Tales' artist tied with duo Silk Sonic in the "Best R&B Performance" category. "Pick Up Your Feelings" and "Leave the Door Open" were the winners.
Outside of her 2022 nods, Sullivan has been nominated for 12 Grammy awards. She released her debut album, 'Fearless,' in 2008. 'Heaux Tales,' the EP that is largely viewed as her breakthrough project, is also nominated for "Best R&B Album" tonight. "Pick Up Your Feelings" was nominated for "Best R&B Song."
The album was a much-needed, candid look at Black women's sexuality—particularly how they express it and how they can allow their experiences to be sources of empowerment.
The singer released the deluxe version of the album on February 11, just ahead of Valentine's Day. She is currently on tour, which was temporarily paused after she contracted COVID-19.
In an April 2022 interview with Variety, she said winning a Grammy would be "nice."
"Not a lot of things matter with all that I've been through," the singer said when she was asked what winning a Grammy would mean. "I feel as if I have always gotten acclaim from people that I care about and respect. I also treasure the things that truly matter. In my older age, that means the most. Like, I've been able to perform with Stevie Wonder. Girl, that's a big deal. That's the reward. If I win, though, that would be nice. Not just for me, but for underdogs. That's why people are rooting for me. I've been at this for a minute and always put my best foot forward."
Congratulations, Jazmine!