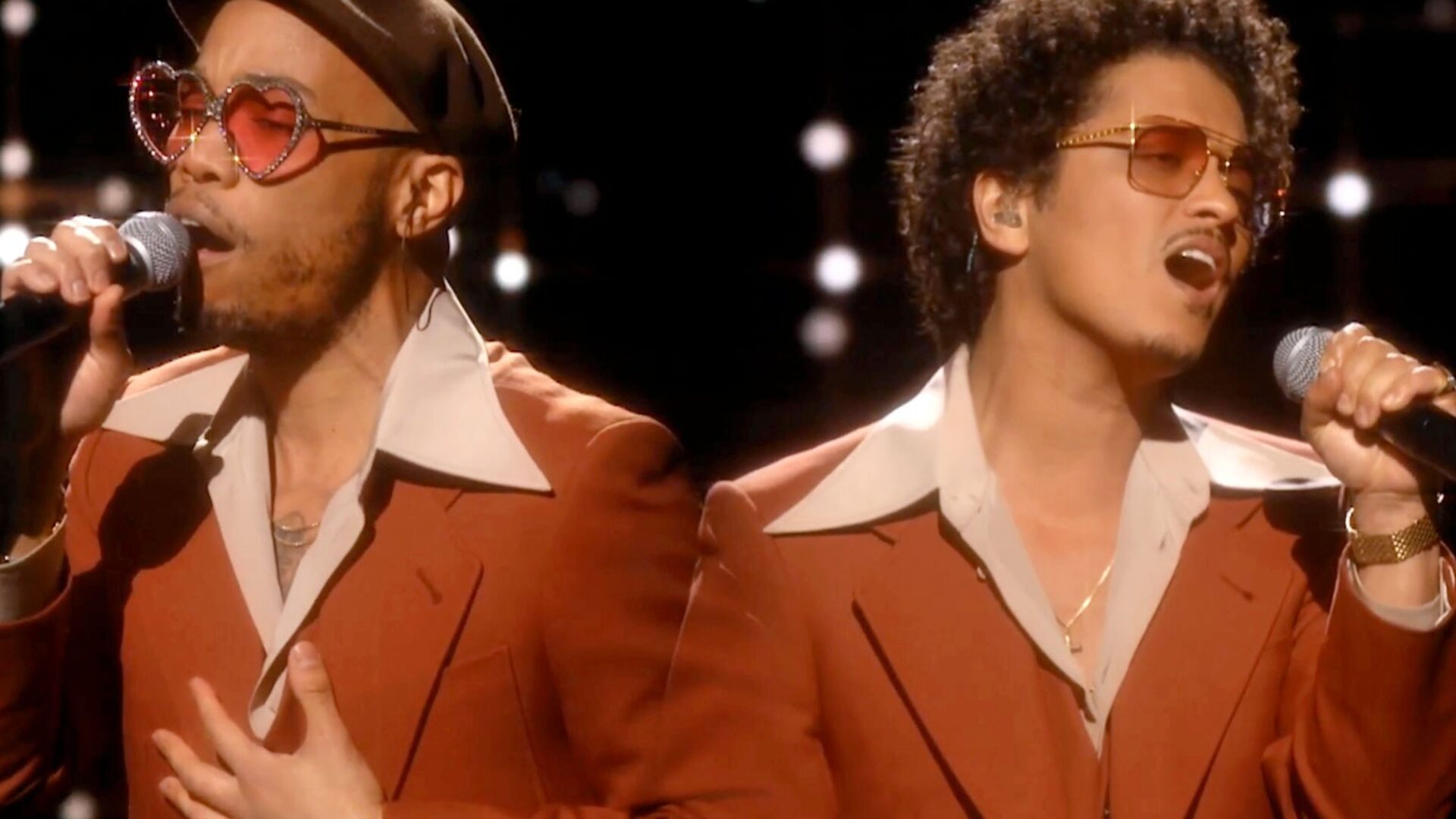 Silk Sonic Releases Video For New Single, "Skate"
Silk Sonic — the sultry duo consisting of Bruno Mars and Anderson .Paak — is back with another single that'll keep the summertime vibes going strong. This feel-good cut is sure to have you ready to hit the roller rink with your special someone.
Read our piece on how to have a '70s girl summer.
The video was directed by Mars and Florent Dechard and co-directed by Philippe Tayag.
"Skate" is the second single from Silk Sonic, who's playing the long game with their upcoming debut album, An Evening With Silk Sonic. They're with keeping core information about the project under wraps, though it is slated to arrive sometime this year. Their first single, "Leave the Door Open" was released in March 2021 and hit the No. 1 spot on the Billboard Hot 100 twice. The track also topped the Adult R&B/Airplay chart, making the pair the fastest male artists to reach the top spot in the chart's history.
"When you get in and you can jam with someone and other artists that could hold it down and you're bouncing, that's different," .Paak said during a March interview with Apple Music's Zane Lowe. "That's the difference and you're really creating a groove from scratch. You guys are trying to figure out what's going to work. What's the math behind this that's going to get everybody feeling good? What is it? Is it too heavy? Is it not heavy enough?
Silk Sonic's most recent performance was in June, when the duo performed "Leave the Door Open" at the BET Awards. This marked their third performance together following their television debut during the 2021 Grammys. "Do y'all want to hear a new song? Do y'all want to hear a new song off the new album?," Anderson .Paak said, teasing fans at the BEET performance, before quickly backing down. "Nah! We're gonna bring ['Leave the Door Open'] back! 'Cause, we're still in the top 10! We're gonna do this again, and again, and again!"
The group took home the BET Award for Best Group at the event.
Watch the music video for "Skate" below:

Photo credit: Getty Images/ Theo Wargo / Staff