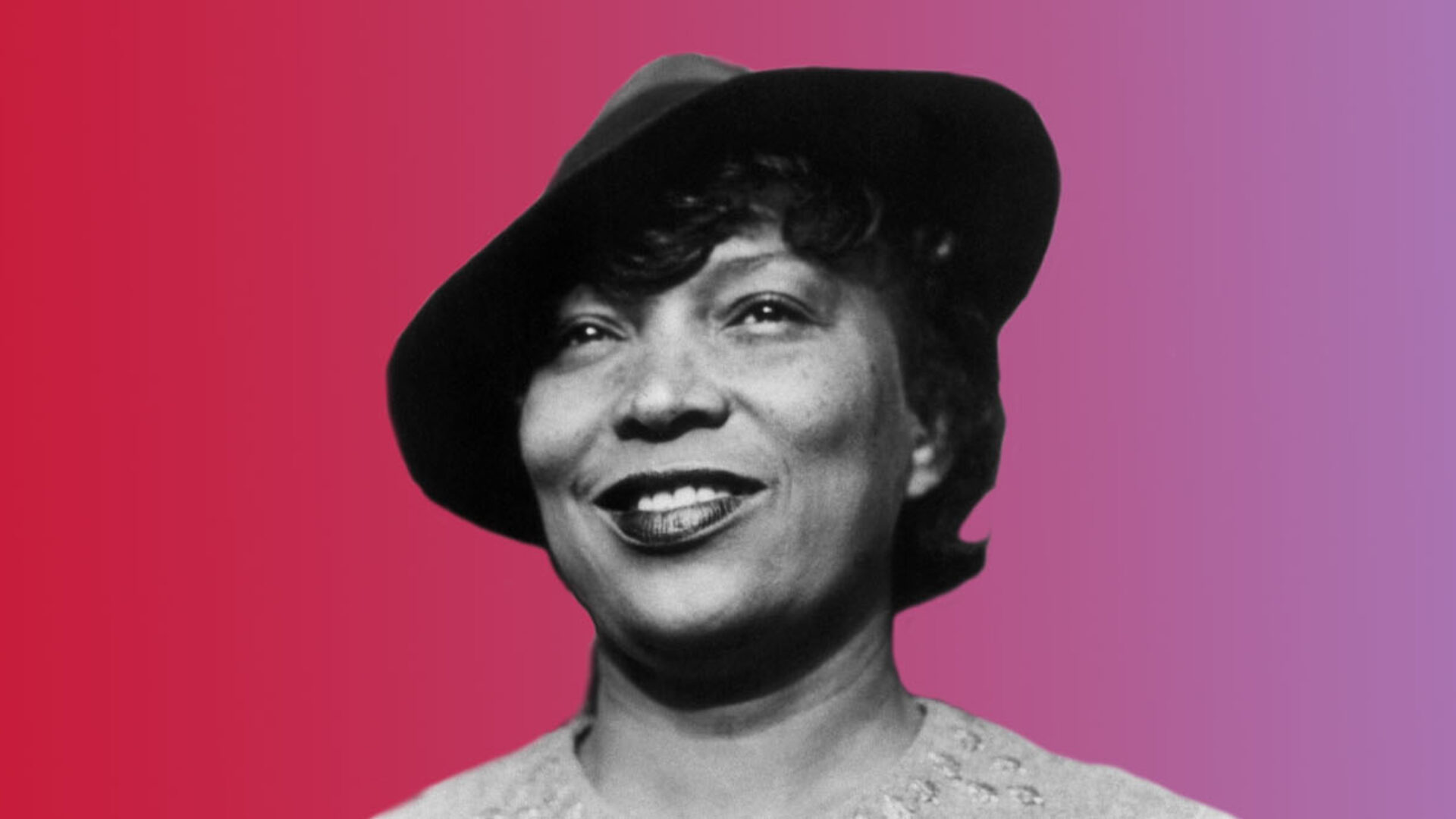 Harper Collins Honors Zora Neale Hurston With New Boxed Set Of Books
Ten paperback books are featured in the set.
Book publisher Harper Collins has made available a new boxed set of Zora Neale Hurston's classic books.
Ten paperback books are featured in the set. Each features a special cover created by a contemporary Black artist such as Charly Palmer and Toyin Ojih Odutola. The set includes some of her beloved novels, plays and a selection of her short stories, such as Dust Tracks on a Road, Mule Bone, Every Tongue Got to Confess and the classic novel, Their Eyes Were Watching God.
Thought to be born in 1901 in Florida, Hurston is known for being an unconventional writer of her time. She documented Black southern vernacular language through her writings, which was uncommon at the time. Her literary counterparts often criticized her for it, like Richard Wright who compared her writing to a minstrel show.
In her novels, Hurston depicted Black women as complex characters. They had agency over their own lives and refuse to rely on a husband for financial security. This matched Hurston's own life — she was divorced twice and often lived on the road to collect material for her writings.
Read about how Zora Neale Hurston preserved the unbound Black woman.
Hurston attended Howard University and won a scholarship to study anthropology at Barnard in 1925. There, she was the only Black person to attend classes, according to the New York Times. Although her talent is widely recognized today, Hurston often worked odd jobs to support her career. She died in destitution and was buried without a headstone.
According to Alice Walker, the novelist who penned The Color Purple, Hurston's career represents the difficulties of being a Black woman in America. "What did it mean for a Black woman to be an artist in our grandmother's time?" she asked the New York Times in 1979. "We are better off if we think of Zora Neale Hurston as an artist, period — rather than as the artist/politician most Black writers have been required to be," Walker added. "This frees us to appreciate the complexity and richness of her work." Walker purchased a tombstone for the prolific writer in the early 1970s—over a decade after Hurston's death.
Read our story on how "The Color Purple" emphasized the importance of Black sisterhood.
Harper Collins' new boxed set is a tribute to Zora Neale Hurston's legacy. It's the perfect gift to yourself, or the bookworm in your life. It is available to purchase here for $156.90.