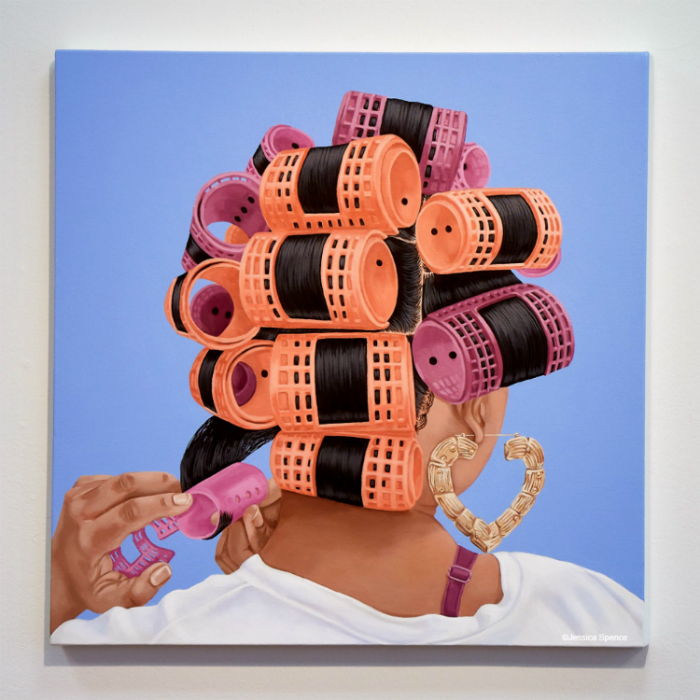 Jessica Spence's Acrylic Paintings Honor Black Girlhood
Jessica Spence is one of the artists behind the "RESPECT" exhibition showing at the Casita Maria Center for Arts and Education in The Bronx, New York. It's there that you can check out her realistic acrylic paintings that feature Black hair in all of its glory. The portraits showcase braids, twists, Bantu knots and other Black hairstyles, reminding art lovers of their childhood, as well and their relationship with their hair as adults.
In 2008, Spence completed her undergraduate studies at Hartwick College, where she focused on Studio Art. Ten years later she went on to receive her Masters in Art Education from Lehman College, The City University of New York. It was during her time in graduate school that Spence began working on the series of paintings that would become "It's A Process," the work being shown in the "RESPECT" exhibit. We caught up with the Jamaican-American artist and spoke with her about her work. Read what she had to say below.
Girls United: What inspired you to focus on Black hair?
Jessica Spence: My desire to combat the numerous stories of Black women and girls being chastised due to their hairstyles being deemed "unprofessional" or "unkempt" inspired me to create my body of work. I want to highlight the beauty of Black hair, its versatility, the culture, and…experiences that women throughout the African Diaspora can relate to.
I remember when I began this series in graduate school, one of my mentors encouraged me to reflect on my experiences and the [experiences of the] women around me. This led me to reflect deeply on the topics I wanted to explore with my art: something real and genuine that shares my story and [the stories] of the women in my community.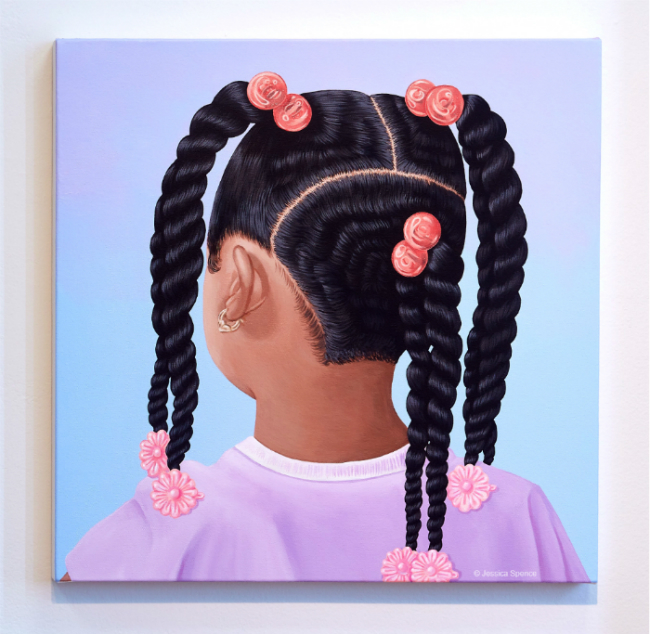 Do any specific childhood memories of you getting your hair done stand out to you?
I remember my mom braiding my hair before school each day. She usually styled it in three to five big braids adorned with colorful barrettes and those "bubble" hair ties. That was one of my signature looks growing up…One of our traditions [was] me gathering my wide-tooth comb, a brush, barrettes, hair grease, and any other hair accessories that could style my hair. It was our routine and a time of bonding [that was] filled words of encouragement from my mother.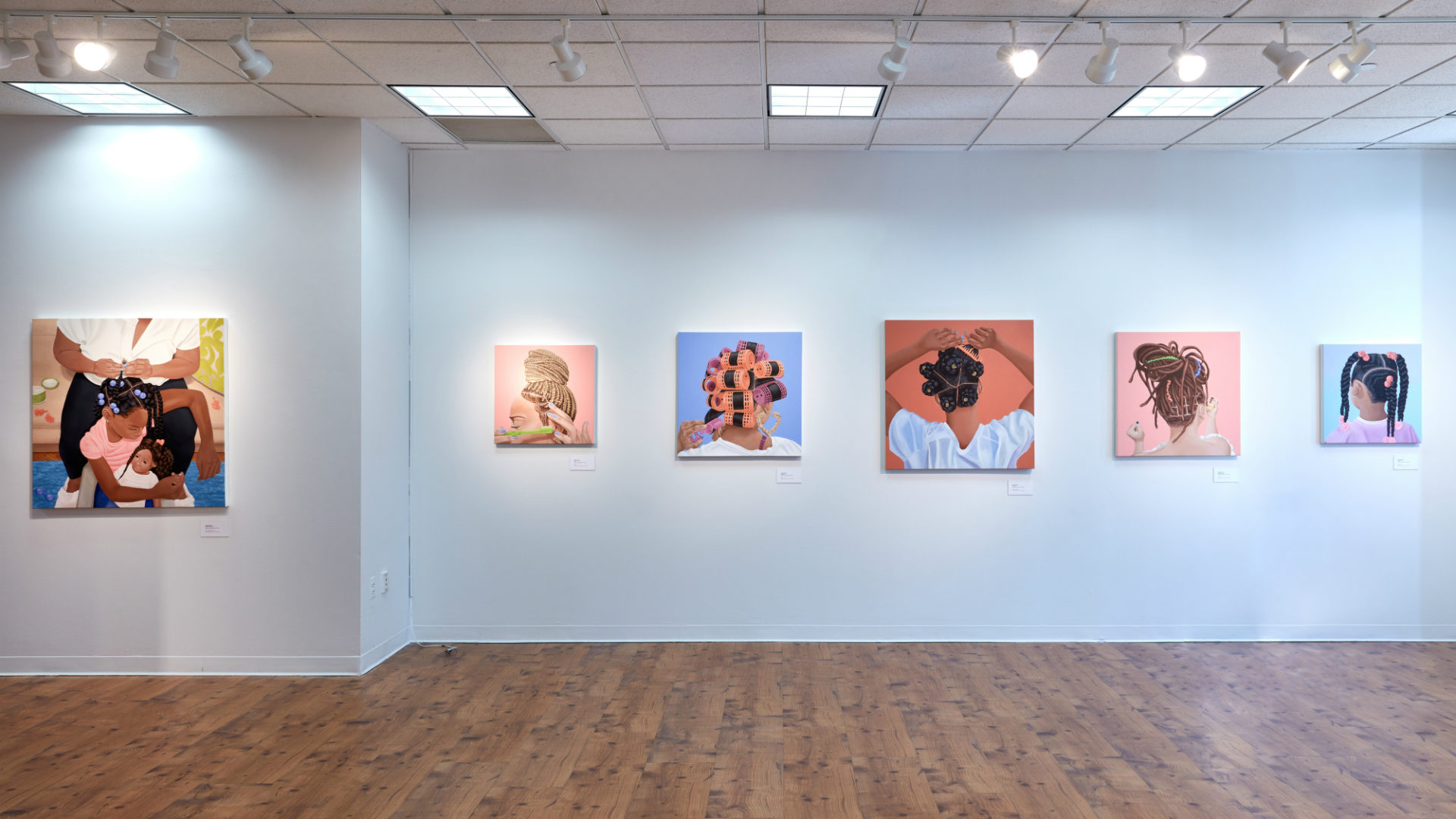 How long did it take you to complete individual portraits from the "RESPECT" exhibition?
It varies depending on the scale and detail for each work. Some paintings took me a couple of weeks to complete, while others, typically the larger ones (which can be 40" by 40") or ones that are more intricate, took me one to two months. Sometimes, I can get so energized by one painting that I will work on it for hours on end, such as one of my paintings titled "Roller Set" (2019).
This interview has been edited for clarity. Photo credits: Casita Maria Gallery. Photos by Argenis Apolinario. ©Jessica Spence.