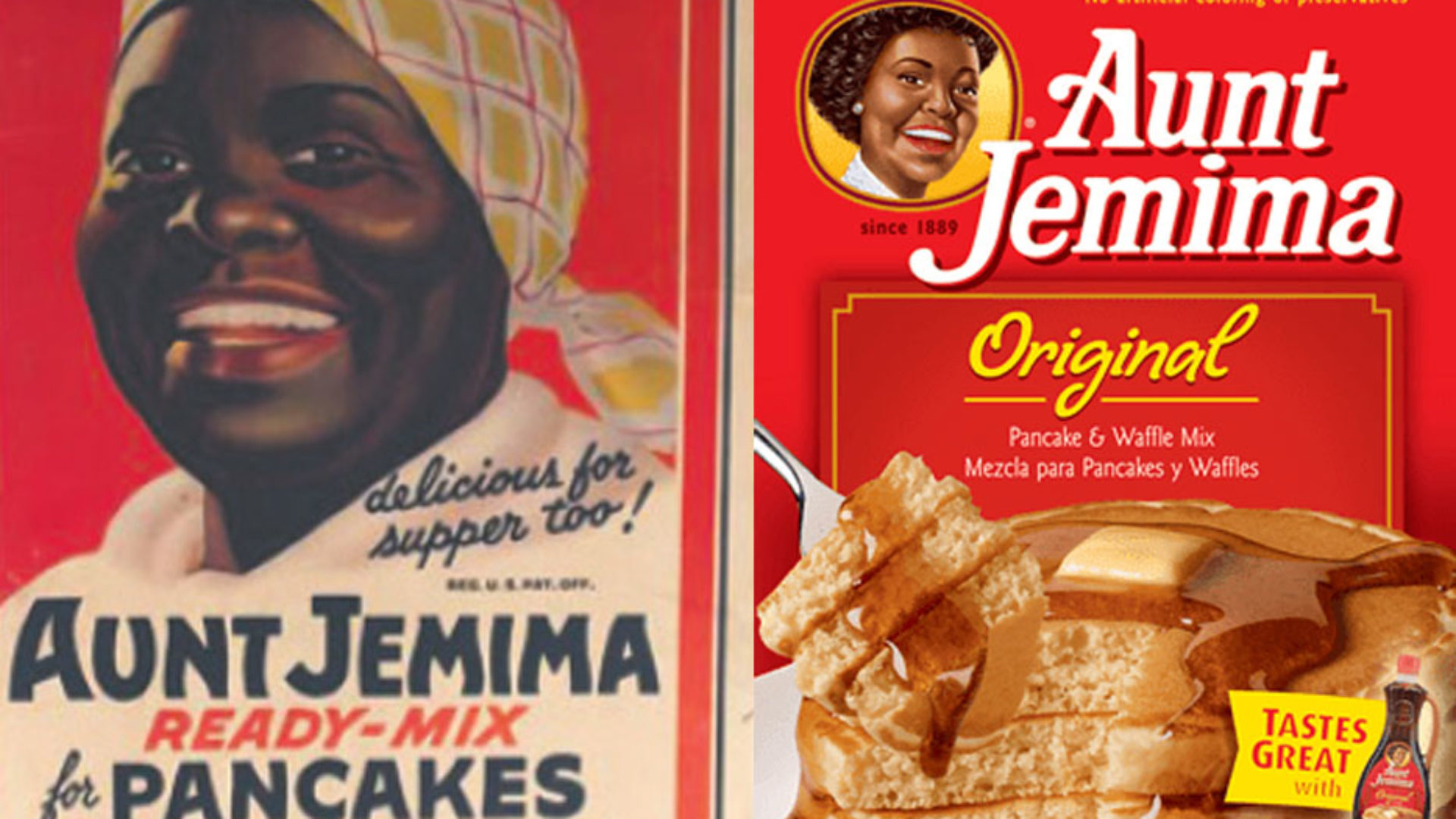 Pancake And Syrup Brand Aunt Jemima Is Getting A New Name And Look
The packaging and brand name are rooted in racism.
Syrup and pancake product Aunt Jemima has been criticized for years for its perpetuation of the mammy stereotype. Now, as protests continue and Black people push for equality, Quaker Oats has decided to change the name and imagery behind the brand.
"The image of Aunt Jemima has long been debated, even forcing the brand in recent years to change Aunt Jemima's likeness from a mammy caricature with a kerchief on her head to a more modern woman with pearls and delicate curls," writes Tanya Christian for Essence. The final straw may have been R&B singer Kirby's TikTok explaining the history of the Aunt Jemima character.
"Did you know the name 'Aunt Jemima' means slave mammy on the plantation south?," the video begins. "Did you know the founder, Chris Rutt, a white man, got the name after attending a minstrel show?"
After co-creating the pancake mix with Charles Underwood, Rutt, a journalist, attended a vaudeville show in 1889. The show featured a rendition of "Old Aunt Jemima," done by a performer wearing a handkerchief around their head and an apron. Rutt then decided that Aunt Jemima would be the perfect brand name for their creation.
The recipe was then sold to R. T. Davis Milling Company in 1989. Nancy Greene, a former slave, was enlisted to to bring the racist trope to life. Green conducted demonstrations, traveling the country serving pancakes for 30 years until her death in 1923.
"We recognize Aunt Jemima's origins are based on a racial stereotype," Kristin Kroepfl, vice president of Quaker Foods North America, said in a press release.
Hopefully, more brands with insensitive roots will be encouraged to follow suit.
Photo credit: Daytona Times/Aunt Jemima