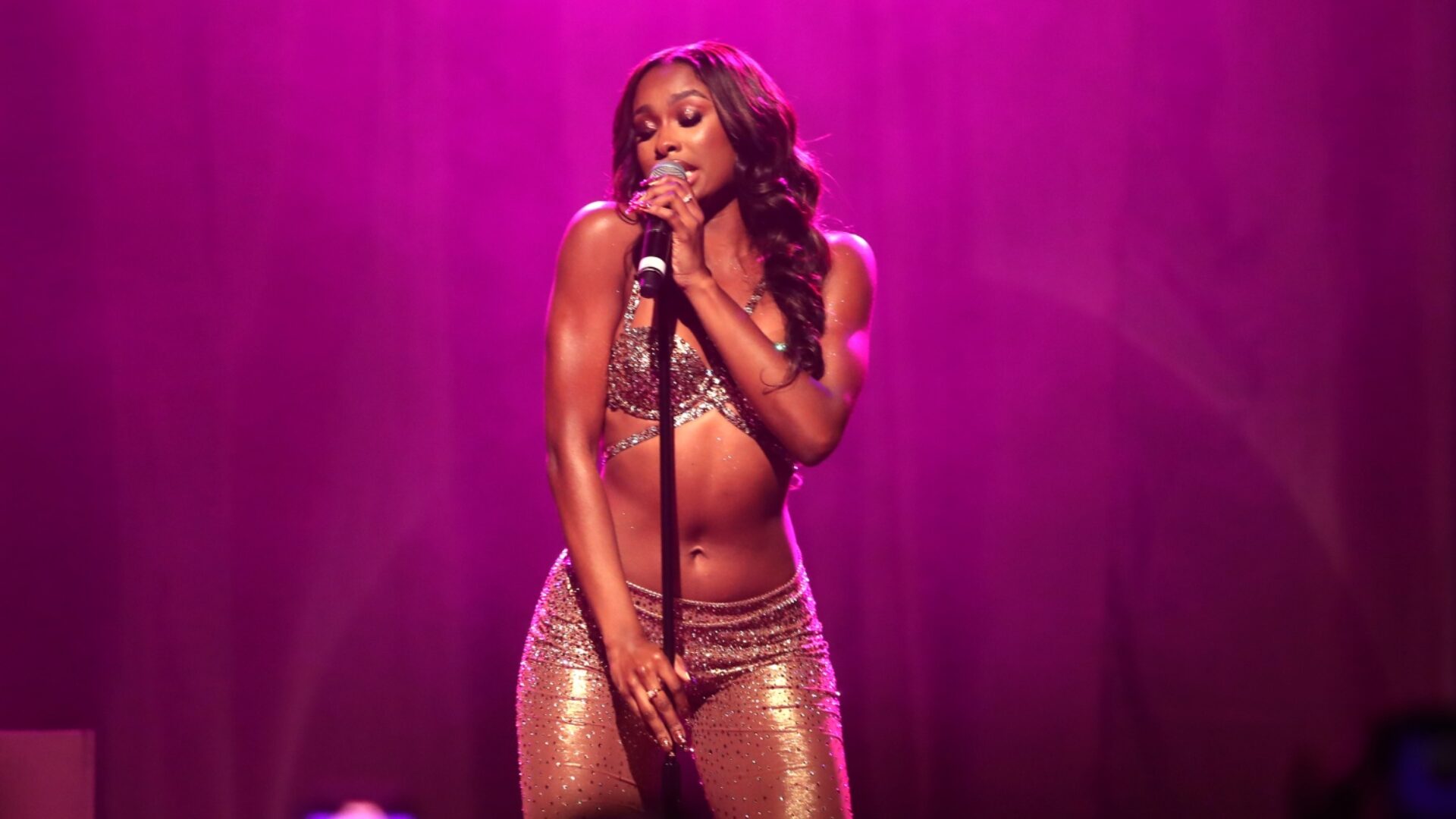 These Are The Zillennials Who Should Perform At The 2024 Grammys
Did your fave make the list?
The 2024 Grammy Awards nominations have sent the timeline into pure excitement for the Zillennials who received recognition. From Victoria Monét snagging seven nominations to Coco Jones having her firsts.
Black women continue to set the bar in the music industry. One way to stand out as a new artist at the Grammys is through performance.
The moment you hit the stage is when things begin to change and you gain new fans. Many artists received their big break after performing on the Grammy stage from Cardi B to Megan Thee Stallion.
Now with a new class upon us, these are the Zillennials who should hit the stage and perform at the 2024 Grammy awards.
Coco Jones
A lot can happen in a couple of years. For Coco Jones, she's proven that timing is everything. With her R&B hit "ICU" taking over the charts and receiving Grammy nominations, it's only right for fans to hear the bonafide hit on the Grammy stage. "These are the things that were happening in my personal life when I wasn't playing these roles or in front of these interviews," she says. "It was just me turning up, living, learning, and being happy and sad."
Ice Spice
The People's Princess has been nonstop since fans heard her viral hit "Munch," Now she's received major co-signs from Taylor Swift and Nicki Minaj, both artists she's nominated with. "I just really want to reach more people," she said in 2022.
"I feel like that's one of my biggest goals right now. I want people to really just tap in with me [and] get to find out who Ice Spice really is. I'm just working on more music right now. I'm excited for the sound that I'm about to just take shit over with."
Victoria Monet
Since the release of her project Jaguar ll everyone has seen the wave Victoria Monet created for herself in music. The songstress is nominated for seven Grammy awards including Record Of The Year for her single "On My Mama."
"That song popped into my head over those chords," she tells ESSENCE. "I couldn't tell you why, but it happened—and thank God it did because I felt like it was a message that I needed to hear at the time. I didn't feel like I looked good. So it was just kind of a message that I needed to hear myself, and I'm glad that other people are receiving it now."
SZA
For her sophomore album SOS, SZA revealed the good, bad and ugly that goes into finding yourself. She unveiled the deepest secrets about what she doesn't like about herself and how she wants to get better with her self-love. Her potential performance will give her fans the representation they need to see regarding being their authentic self.
Samara Joy
The 24-year-old Jazz songstress came into many of our playlists after winning Best New Artist at the 2023 Grammy Awards. Hearing her sultry and rich vocals on stage would allow other Zillennials to see how they can be limitless in the music industry and approach any genre. "I never knew that there was so much individuality within the jazz spectrum," she tells ESSENCE. "I guess the public or mainstream [conversation] about jazz [centers around] certain elements of it, but not like a full picture. So I love getting to learn about the full picture and how it could apply to me."
Tyla
Although many of us are discovering Tyla through her hit song "Water," she's been on top of her game since she stepped into the studio. She's not new to having viral success, but this is different now that she's scored her first Grammy nomination for the hit song bringing all eyes on her in the music scene. "That drives and motivates me because I will not stop until I get what I want," she told GU. "Every time I just think of where I want to be in the future and what it could be, I always get a new spark of motivation to keep going."
Ayra Starr
Ayra Starr is on the rise in the new class of Afrobeats artists, and the Zillennials have no plans to stop. With her first Grammy nomination, she's inspiring other young girls to aim high, so having her on the stage would add to that inspiration.
"I want to create a timeless project," she says. "I want to create something that's just going to be way ahead of its time, and generations are gonna love it. My second goal is to become an amazing performer no matter the venue, space and amount of people there, I want to give the greatest show that people have ever seen. For the third goal, I want to have more money [laughs]."
About Kenyatta: Clark Atlanta University and Medill School alumna Kenyatta Victoria is the Girls United writer covering everything from news, pop culture, lifestyle, and investigative stories. When not reporting, she's diving deep into her curated playlists or binging her favorite comfort shows.