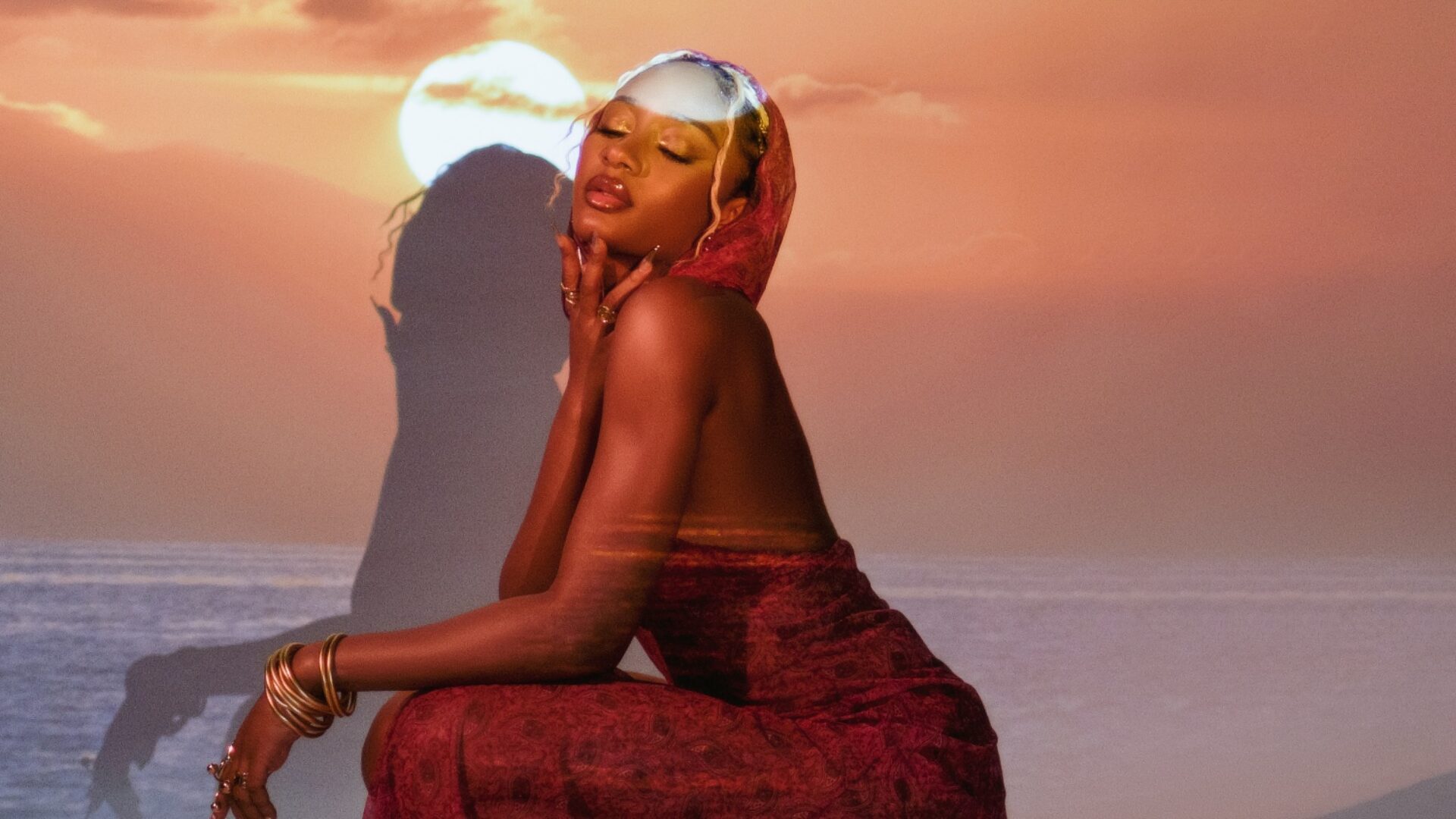 How Ayra Starr Entered The Freshman Class Of Afrobeats Artists
The Gen-Z musician chatted about her artistry secret formula
For Oyinkansola Sarah Aderibigbe, Afrobeats was never a trendy wave to hop on, and it was simply her way of life as a young girl growing up in Nigeria. To her, it seems America is just catching up to the various sounds of Afrobeats, so you know she had to leave her mark on the genre.
The 20-year-old was ready to reintroduce herself as Ayra Starr, a Gen-Z pop sensation who always incorporated her African flair in each song she made. Born in the Benin Republic and raised in Lagos, she was constantly inspired by the mixture of African cultures, sculpting her approach to creating global music.
Read 'What Is Afrobeats, And Who Are The Top Artists To Add To Your Playlist?'
Ayra first appeared in the music scene in January 2021 with her five-track EP, which includes the No.1 single "Away." After fans began to discover Starr, she kept the momentum going. She released her debut studio project, 19 & Dangerous, which includes the single "Bloody Samaritan," which she later remixed with Kelly Rowland on the deluxe version of the album, debuting in the top 15 on the Billboard R&B Hot Songs chart.
The 19 & Dangerous Deluxe also birthed her popular single "Rush," which helped her achieve that global sound and reached no.4 on the Billboard US Afrobeat Chart.
Starr had no plans to stop her grind anytime soon as she continued to share her perspective as an artist from the African diaspora with a fusion of Afro-soul in any piece of art she created. She credits her music and fashion inspiration to the influence of Nollywood culture and the aesthetic that provides her with a safe space to experiment with her artistry.
Through the rise of the genre, she's been able to make some memorable collaborations with other artists like Wizkid, Stormzy and most recently, another Gen-Z afrobeats artist Tyla. "I'm always like collaborating," she told GU. "I have a lot of artistic friends, so even when we're not in the same place, we're making things together."
Girls United recently sat down with the pop star to discuss all things music evolution, R&B and her newest album.
Read 'Afrobeats Singer Tiwa Savage Receives Honorary Doctorate From University Of Kent'
Girls United: What are your thoughts on watching [Afrobeats] go mainstream, and what was the defining moment that made you want to be a part?
Ayra Starr: Afrobeats is in my blood it's not something I decided to do it's who I am because I'm African. It's something I knew I was always going to do at one point. So, there were no defining moments it's just who I am I wake up singing Afrobeats, listening to Afrobeats, and making Afrobeats as an everyday thing.
You've been able to achieve a lot of success from reaching high in the charts to "Rush" reaching mainstream. What would you say is your secret formula for creating these hits?
I'm very nonstop when it comes to making music, and I'm making music all the time. So just be nonstop and continue working. You can't do it alone so meet and work with other people, make music wherever and continue to be creative.
Is there anything you can spill about your new album and maybe some of the growth and direction that you're going to as opposed to your breakout album?
I feel like my last album was very experimental, and it was fun, but for the next projects I'm going to release, I want to focus on certain sounds and make them bigger. I want everything to become this piece of art that makes sense together. By God's grace, I want to find the balance and show where I am in life and all the things I've learned.
So alongside your music, one thing [your fans] love about you is that you have a very distinct and impeccable style. So how would you describe your own style and has watching [Nollywood] films influenced your style at all?
I feel like my style is constantly changing. I don't know if it's me being a Gemini, or being heavily influenced by what's around me, but my style is very Nollywood, Y2K and vibey. So now I'm trying to find a balance within, like I grew up and was influenced by who I am as a person.
As you continue to grow into your career, what would you say are the top three goals you're currently working on to achieve?
I want to create a timeless project. I want to create something that's just going to be way ahead of its time, and generations are gonna love it. My second goal is to become an amazing performer no matter the venue, space and amount of people there, I want to give the greatest show that people have ever seen. For the third goal, I want to have more money [laughs].
Read 'Tyla Shares The Story Behind Her Viral Hit "Been Thinking'
About Kenyatta: Clark Atlanta University and Medill School alumna Kenyatta Victoria is the Girls United writer covering everything from news, pop culture, lifestyle, and investigative stories. When not reporting, she's diving deep into her curated playlists or binging her favorite comfort shows.