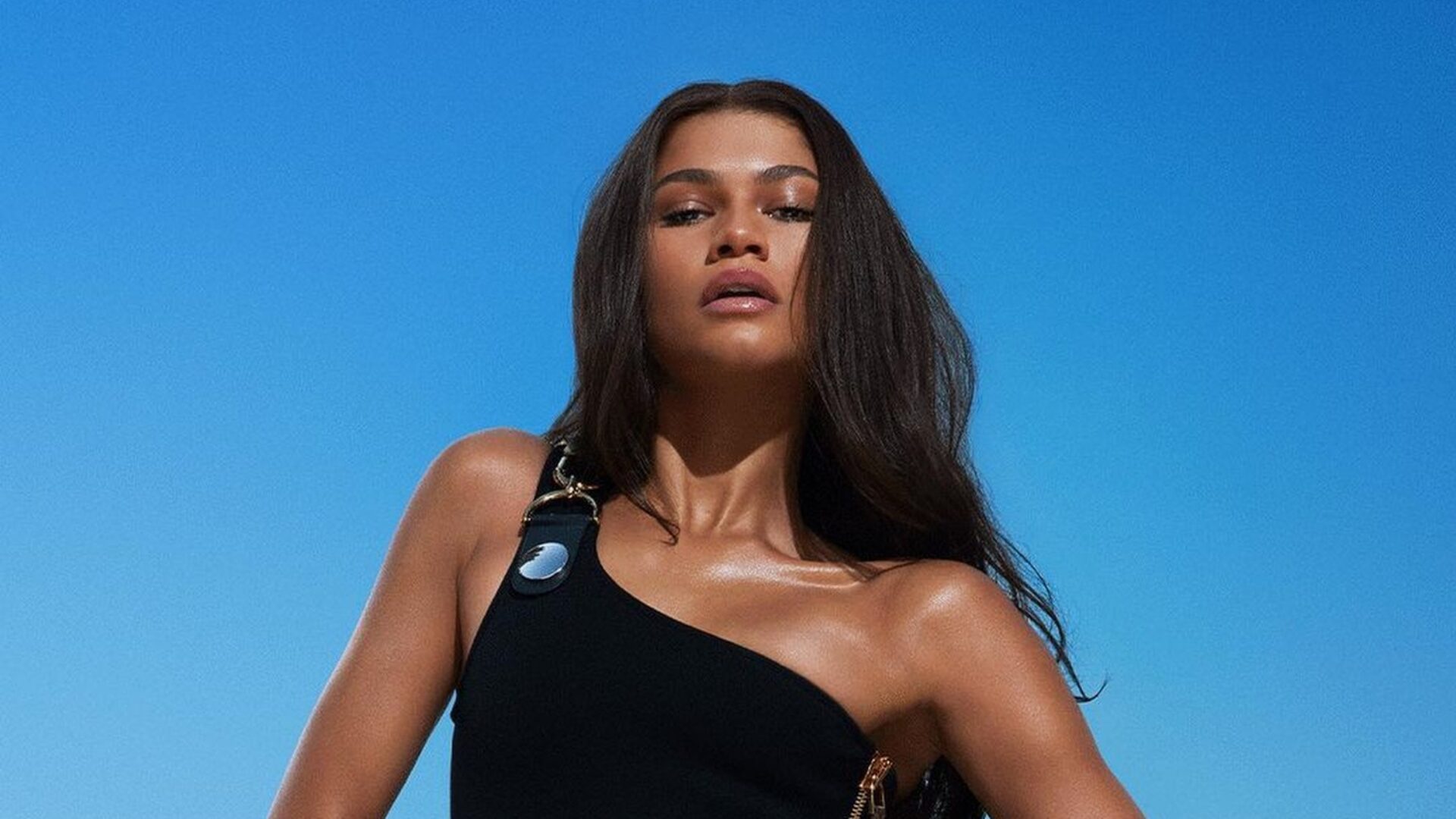 Zendaya Makes Her Debut In New Louis Vuitton Campaign
She's officially a part of the French luxury fashion house
Zendaya clarifies that she's genuinely that girl from acting to fashion. Her newest endeavor includes being a Louis Vuitton ambassador and face for the Capucines bag. 
Dedicated Zendaya fans began to speculate about this business move after stealing the show during Paris Fashion Week with her surprise appearance in March. So it's no surprise that the next step was to make the 26-year-old the new face of this campaign.
The actress was the campaign star photographed by Mert Alaş and Marcus Piggott with a summer backdrop behind the ocean with a clear blue sky to match the vibe. 
Read 'Zendaya Named One Of The Most Influential People Of 2022 By Time'
"I remember growing up around LV campaigns," she told Vogue. "There was this one that I loved from the early 2000s of Naomi Campbell, and she's like sprawled out over a trunk. I can still see it, and I can see the image in my head and remember seeing it in magazines as a kid."
The collection embodies the "dreamy energy of the Côte d'Azur," with four bags with colors like topaz blue, snow white, and black. The material is Taurillon leather with trim to match and gold color hardware, adding the perfect pop to any summer ensemble.
"I prefer to have my hands free," Zendaya said. "So either I have a small bag—like a crossbody, that I can take with me everywhere. As long as it can fit my phone, lip gloss, and a little camera."
Her partner in crime, Law Roach, styled her as she stunned in her sleek Black Dress and effortless hair to match. "My one and only girl for Louis Vuitton styled by me," he captioned on Instagram.
The Euphoria star shared her love for the Capucines bag for its high quality and sizing options ranging from mini to medium. "It's really beautifully made and durable," she told Vogue. "If I buy something, I want it to really last me. I'm not always the most responsible bag owner, so I might throw it around. It might get some real wear in it, you know, because I want to use it, and it feels so sturdy."
The Louis Vuitton bag ranges from $7,250.00 to $6,350.00 with jewel-like handle rings and metallic detailing, bringing a bright touch to the traditional brand.
Read 'Let's Take A Look At Zendaya's Best Award Show Looks'
About Kenyatta: Clark Atlanta University and Medill School alumna Kenyatta Victoria is the Girls United writer covering everything from news, pop culture, lifestyle, and investigative stories. When not reporting, she's diving deep into her curated playlists or binging her favorite comfort shows.