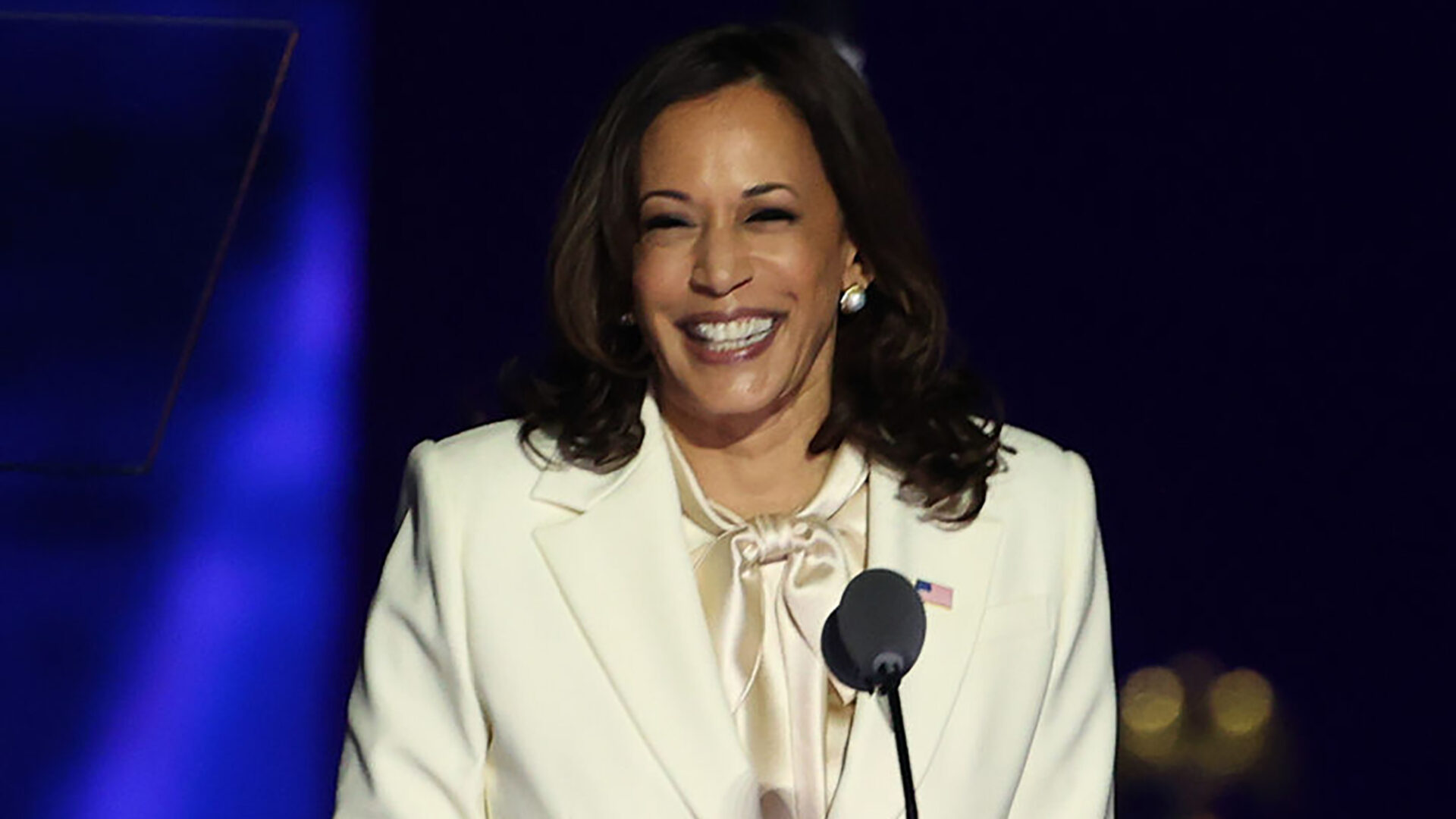 Vice President Kamala Harris Wants To Advance Gender Equality In African Nations
Here's her explanation of the country's commitments to build an alliance
Vice President Kamala Harris toured Africa this past week to strengthen the United States' relationship with the continent. Harris is the highest-profile member of the Biden-Harris administration to visit this year, symbolizing the United States' meaningful efforts to form a stronger alliance.
The tour was more than an opportunity to acclimate with the nations; the Vice President announced hefty funding commitments with significant social impact. "Today I am pleased to announce $100 million in support of Benin, Ghana, Guinea, Cote d'Ivoire, and Togo," she said. "Last week President Joe Biden announced a strategic plan for coastal West Africa as part of the United States strategy to prevent conflict and promote stability."
The economically empowering initiatives she detailed totaled over $1 billion and focused on benefiting women on the continent. The pledge is favorable at-large, but promises of that magnitude aren't made just for charity. Harris shared her gratitude toward President Akufo-Addo for his efforts to create stronger ties with The United States.
"Your vision, Mr. President has made this possible, so on behalf of all those who have made the return, all those from America who have joined you tonight and all those who will return in the future, we say thank you."
Why Should We Care?
There is a centuries-long rivalry between China and The United States of America. With China's increased investment in Africa, the U.S. has made it a priority to make more of an impact in the attempts to suppress China's influence on the continent. President Joe Biden is set to come to Africa later in the year, capping the most significant number of senior American officials to visit in about a decade. Even though the Vice President does not want to brand the trip as feuding with China as the motivator, the intentions are clear. The Biden-Harris administration will do whatever it takes to keep America the most powerful nation in the world. That includes ensuring the African nations are closer in allegiance to America than China.
What Exactly Is The Administration Pledging?
Many commitments announced during the tour build upon initiatives launched at the U.S.-Africa Leaders Summit in December 2022. The United States will support advancement in gender equality in Africa, focusing on five pillars- closing the digital gender divide, economic participation, environmental stewardship, health, and gender-based violence.
Closing The Digital Divide
Data shows that sixty-six percent of women do not use the internet in Africa. To address this disparity, the Biden-Harris Administration has partnered with private sectors to contribute nearly $460 million to close the digital divide. Sixty million of that contribution is going toward the Women in the Digital Economy Fund. Programs that provide women affordable digital access, literacy, skills training, and more will benefit from that fund. The other 400 million is going toward women's clean energy contributions, building a gender-diverse cybersecurity workforce, supporting women-led tech start-ups, and more.
Economic Participation
The Biden- Harris administration provided solutions to African nations individually to address their problem areas related to women's involvement in the economy. In Morocco, solutions include a center to support women exercising their land rights. In Benin, Ghana, and Togo, $3 million is dedicated to resources for Ethical Apparel Africa. This means primarily women-owned manufacturers will receive training to accelerate their export capabilities. Another commitment is to Kenyan farmers, nearly half of who are women. Funding for constructing a new facility to scale up production will be provided.
Environmental Stewardship
The exact solutions-based approach was taken on the topic of environmental stewardship. $3 million was pledged to support women-owned or managed cooperatives to expand electricity access across Zambia. $1 million is also being provided for scaling up productive energy use projects, building communities of practice, and increasing women's access to finance-efficient appliances in east Africa.
Health Matters and Gender-Based Violence
Global health issues, including HIV and malaria prevention and care, are also being tackled by this pledge. The Peace Corps will expand its youth-related programming to address those matters. Youth Excel programs in Tanzania will receive $400,000 too. The curriculum of those programs covers topics like gender, violence prevention, addiction, and alcohol abuse. Lastly, community-based fishery resource management committees will be established to address gender-based violence in Zambia. Rural women will enhance their leadership, advocacy, and conflict management skills to address violence in the fisheries sector.
Only a few commitments from each pillar of the pledge were highlighted; the full report can be found here. In conclusion, the initiatives outlined can positively impact nations within Africa. The only concern is, will the United States of America's contribution yield a return of loyalty that suppresses the voice of our adversaries? Only time will tell.
About the author: Shelby Denise Smith is a full-time Social Media Editor and part-time Freelance Writer. She loves writing about news, wellness, and beauty, as well as hosting impactful conversations with influencers and experts on those subjects.