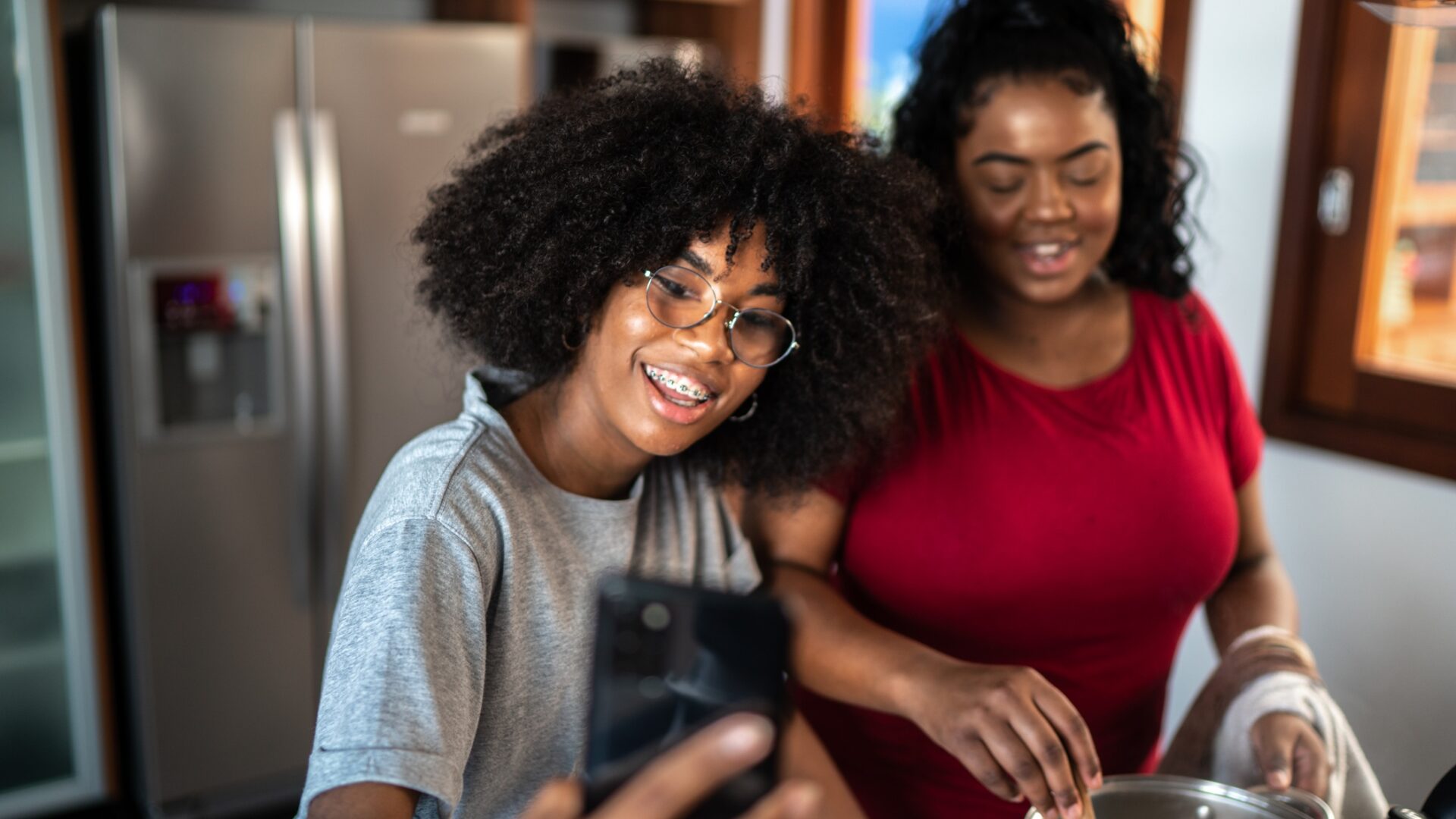 Trying To Go Viral? These Content Tips From Girls United Summit May Help
BLK GRL Studios founder Ibukun Oladejo and artist Kaelyn Kastle give their advice.
Whether it be on TikTok, Instagram, or even Twitter Spaces, everywhere we turn, creatives are taking over these social platforms, going viral and proving that meaningful content makes dollars and sense. At the second annual Girls United Summit in Atlanta, Georgia, our virtual audience got a few gems from top Black female content creators about how to maneuver through the content creation space while remaining true to yourself.
For the "Life In 4K: Creating The Content Of Your Dreams" panel, Girls United co-founder Rechelle Dennis had a virtual conversation with digital marketing strategist and BLK GRL Studios founder Ibukun Oladejo and Bermudan pop star Kaelyn Kastle about the importance of image, branding, building an authentic following and staying connected with your audience.
"I feel like sometimes people will slow down on the type of content they're used to creating 'cause they feel like maybe if they change it, it'll be more lucrative," Oladejo explained as she broke down how to start creating authentic content. "I promise if you stick with what you came into the game with, I promise the gold will follow."
When asked about the importance of authenticity in her content as an artist, Kastle chimed in by noting the importance of an authentic storyline that demonstrates growth and "characteristics about yourself that you're so sure about." Kastle says that when it comes to sharing your talents, or just something that you hold near to your heart, with the world, it's essential to evaluate your level of comfortability. "Sometimes the internet isn't always the best place to show your vulnerability but some people do find their strength in showing vulnerability on the internet," she added.
Kastle encourages budding creators to stay in tune with themselves throughout their journey because if you try to perform for your audience and you aren't bringing your best self, they will "see right through you." She continued, "They know you. You've built this audience. These are people who followed you to support you."
As Dennis pivoted the conversation to focus on tips, tricks, and digital tools to create standout, potentially viral content while remaining true to oneself, Kastle presented what she referred to as "The Quarter Rule" where the content that she produces is equally categorized into four categories and helps you to stay focused while not confusing your audience. "It works for anyone who is using themselves as the brand," she explained. Kastle's rule is 25% business, 25% fun content, 25% appeal, and 25% of something you love. "Your audience wants to feel like they're getting to know you. If you take a trip somewhere for the first time, make sure that you're showing them that type of content," she advised.
Before the discussion wrapped, Oladejo shared her advice to young content creators about moving past and navigating through imposter syndrome. "Just start," she said simply. "That's the biggest thing to jump over when you want to get into content creation. Once you start getting into the flow of it and start creating more…I promise, it will get you somewhere. The first step is just starting."
You heard them, y'all. Let's get out there and create meaningful, viral content.
For the full conversation between Dennis, Kastle and Oladejo, head here.
Photo Credit: Getty Images