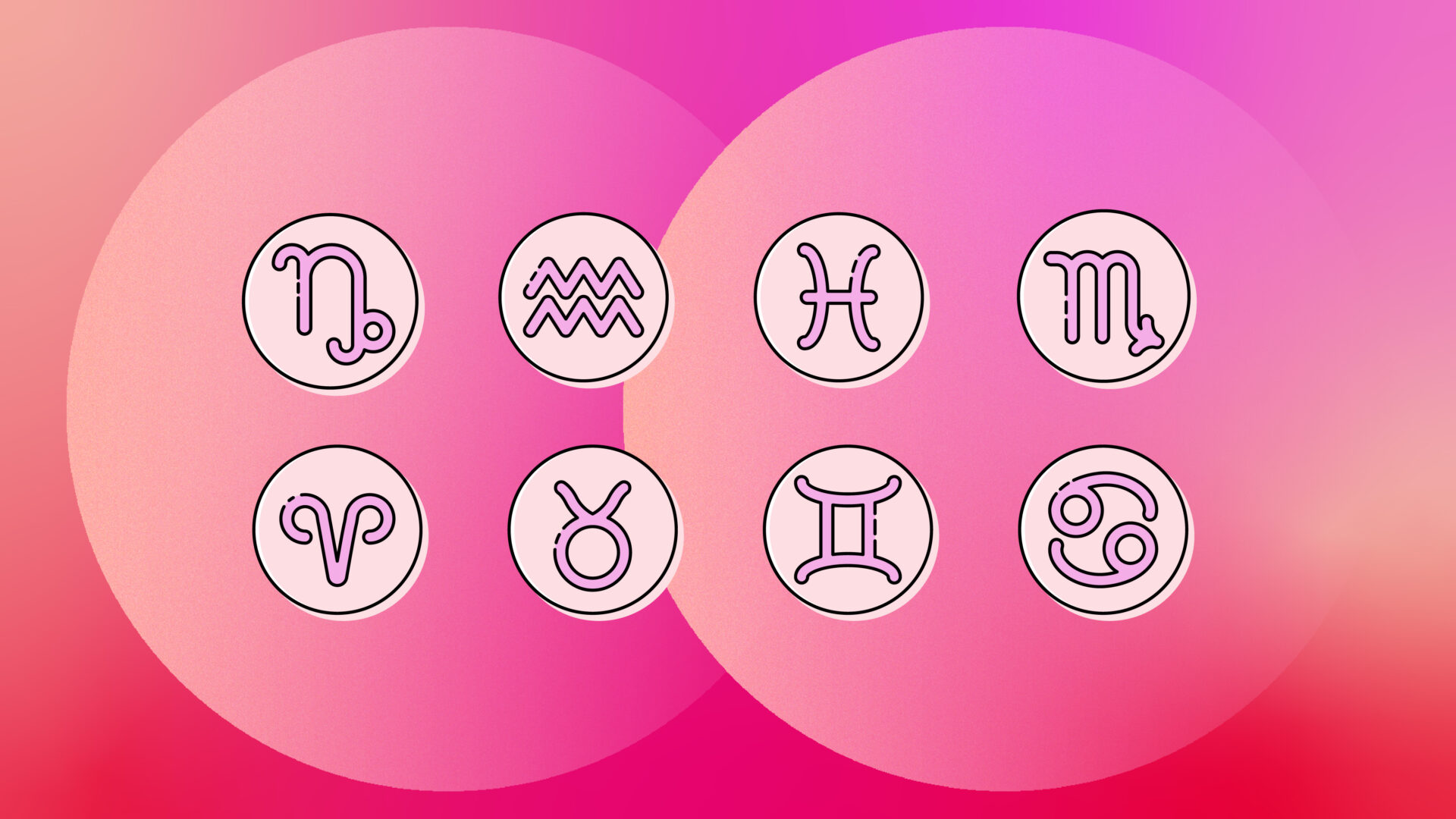 Here's What The Universe Wants You To Know For Aquarius Season
Come see what Aquarius Season has in store for your career and love life.
Welcome to Aquarius Season! This fixed sign brings us the confidence to be our inner superstar. This season grants you the enthusiasm to take on each day with a high dosage of optimism to be your authentic self. By allowing your light to shine bright using this energy, you will see that your spirit is contagious by starting a revolution amongst your peers.
Love is in the air, and this year shows promise of passion and once-in-a-lifetime moments with your special Valentines this year.
Read '7 Valentine's Day Nail Trends To Try'
Since Mercury left retrograde on February 7, 2023, the communication between you and your partner will be in perfect alignment for you to express your undying devotion to one another.
As the Solar Eclipse in Scorpio still circulates us for another two months, this will give you the energy to spice up your relationship and become in tune with each other's hidden desires.
Self-love is the best for some of you, and it is time for some TLC! Regardless if it is spoiling yourself with a facial or spa day, you deserve it!
Read 'We're Getting Real About Relationships'
With the Solar Eclipse both being in fixed signs, this energy will give us the capability of loving others in a healthy way. Manifestation will be at an all-time high energy during this period. Try to use it to attract the things you want in life.
Capricorn (December 22- January 19)
It is finally time to show the world who has your heart! Are you ready for that type of public declaration yet? It is okay to be hesitant about sharing your personal life with the world, but something is telling you that this time is special. What is the point of love if you do not love out loud? The world wants to know who is putting a smile on your face because everyone knows you deserve it.
Aquarius (January 20 – February 18)
I see a much-needed Valentine's Day with your close friends as you feel like you deserve 10 dozen roses from every lover you may encounter this year. You are rediscovering your worth and the value you bring to your relationships with family and friends. As one chapter of your life is coming to an end, another adventure awaits you.
Pisces (February 19 – March 20)
Gifts will come in small and big packages this Valentine's Day. Every day feels like your birthday because you have received so many gifts and opportunities that you have been manifesting since last year. Spice things up with your lover this year!
Aries (March 21 – April 19)
Love has no price tag this year because you realize that the one that holds your heart is one of the best decisions that you have made. Poetry, wine, dinner, and flowers will be considered the bare minimum in your romantic quest this Valentine's Day. Doing things outside the box has always been your specialty, and passion comes second nature when love overtakes you. A romantic night is soon to come.
Taurus (April 20 – May 20)
Indulge in the sweet treats that your lover prepared for you. Today is not the time to deny romantic gestures, especially since your lover may be a little sensitive. Try to lighten the mood and the expectations, and remember why you fell in love in the first place. The humor and the laughs are the number one connection between you two.
Gemini (May 21- June 21)
Are you feeling skeptical this year? It is not like you aren't happy with your love life, but you may be longing for adventure. Spice things up for your Valentine and do something you both always wanted to try together. Go skylining or take a cabin trip to get some alone time.
Cancer (June 22- July 21)
A self-care day is just what the doctor ordered, and you should treat yourself to an upscale spa day. Treat yourself like the love of your life and get in tune with the things you may want out of love. Explore new self-care routines that will allow you to attract the affection that you want from a partner.
Leo (July 22- August 22)
Reservations at your favorite restaurant and some delightful sweets to indulge in are in the near future. Passion is at an all-time high as you embark on a self-discovery phase in your current relationship. You and your partner should spend the night on the town and dance the night away.
Virgo (August 23 – September 21)
This may be your first year in a new love space. Whether you are newly single or in a new relationship, you may feel lost on how to celebrate this year. Things that you felt were important in a relationship are altered and you are figuring out the love you want in life. Start with doing things that show you love yourself!
Libra (September 22 – October 22)
Someone is planning a surprise date for you, and they want to be an official couple with no secrets. Are you ready to follow instead of trying to lead? This may be hard for you, but trusting your partner is the first step towards a healthy relationship.
Scorpio (October 23- November 21)
Alexa play "Flowers" by Miley Cyrus! You love yourself enough for two people, and it is only a matter of time before that love you desire buys you every flower you deserve. Self-love is a never ending journey. However, you are conquering every inch of becoming one with who you are.
Sagittarius (November 22- December 21)
You are discovering new perspectives from your lover, and it's bringing the lover out of you. As you declare your love, you should try a new restaurant or explore some sceneries together. Your lover will see a new side of you that will bring stars to their eyes once they see the amount of thought you put into making this year special.
This Month's Zodiac Forecast
The tension has finally left the room, and you need to refocus on some of the things you envision for yourself. Saturn and Neptune will be moving to Retrograde next month, thus giving us the perfect opportunity to do our Vision Board checklist. Moreover, the manifestations you have been meditating on will soon reap their reward as the Solar Eclipse provides us with the energy and drive to accomplish our goals.
About Amber: Amber Little is a writer, astrologist, and digital content creator. Bred in East Atlanta, she has used her Journalism degree from Georgia State University to educate others on the spiritual aspect of Astrology. Her overall goal is to show others that we are all connected through spirituality and that we are individually made special.