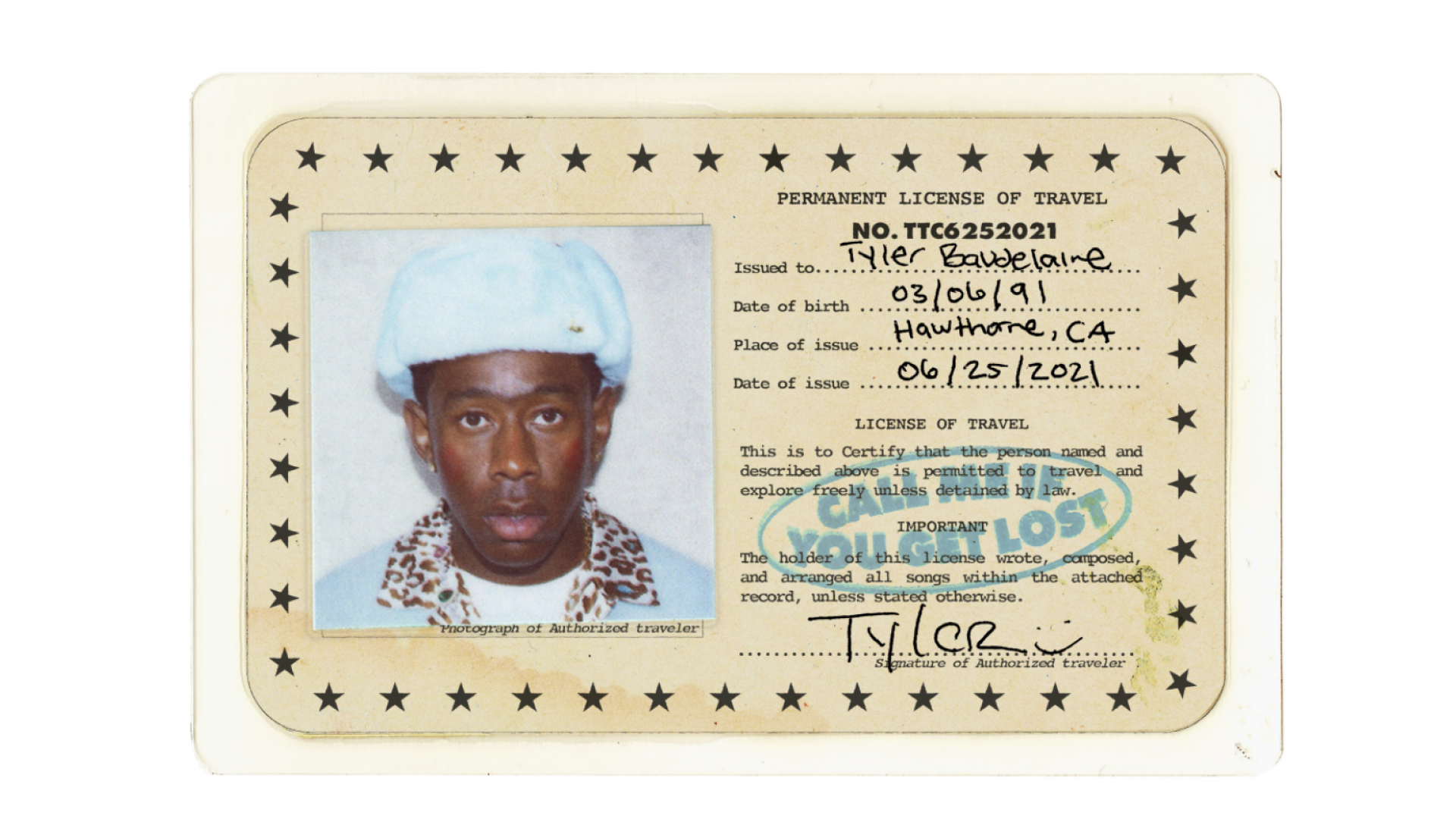 Tyler, The Creator Announces New Album, 'Call Me If You Get Lost'
It's been 10 years since his debut studio album, 'Goblin.'
Tyler the Creator, the polymath who has dominated music and film soundtracks over the past decade, has taken to Twitter to announce a new album, Call Me If You Get Lost.' The project is due out June 25th.
He released the first single from the album, "Lumberjack," on June 16. It was accompanied by a music video and followed a promotional clip for the upcoming album.
For the past decade, the rapper and producer has released albums every two years. The records include: Goblin, Wolf, Cherry Bomb and Igor.
The 30-year-old won a Grammy award in 2019 for Igor, which featured musical talents like Solange Knowles, Playboi Carti, Kanye West and Lil Uzi Vert. He won the coveted award for Best Rap Album. It was his third time being nominated–he was also up for awards in 2012 and 2017 for Frank Ocean's Channel Orange and his own album, Flower Boy, respectively.
The artist burst onto the scene in the late 2000's, proselytizing over self-produced beats and leading the beloved rap collective, Odd Future. He quickly built a cult following and began to incorporate more jazz and R&B influences, working with legendary acts like Charlie Wilson and Erykah Badu.
Read our interview with Erykah Badu here.
Watch Tyler, the Creator's music video for "Lumberjack" below.