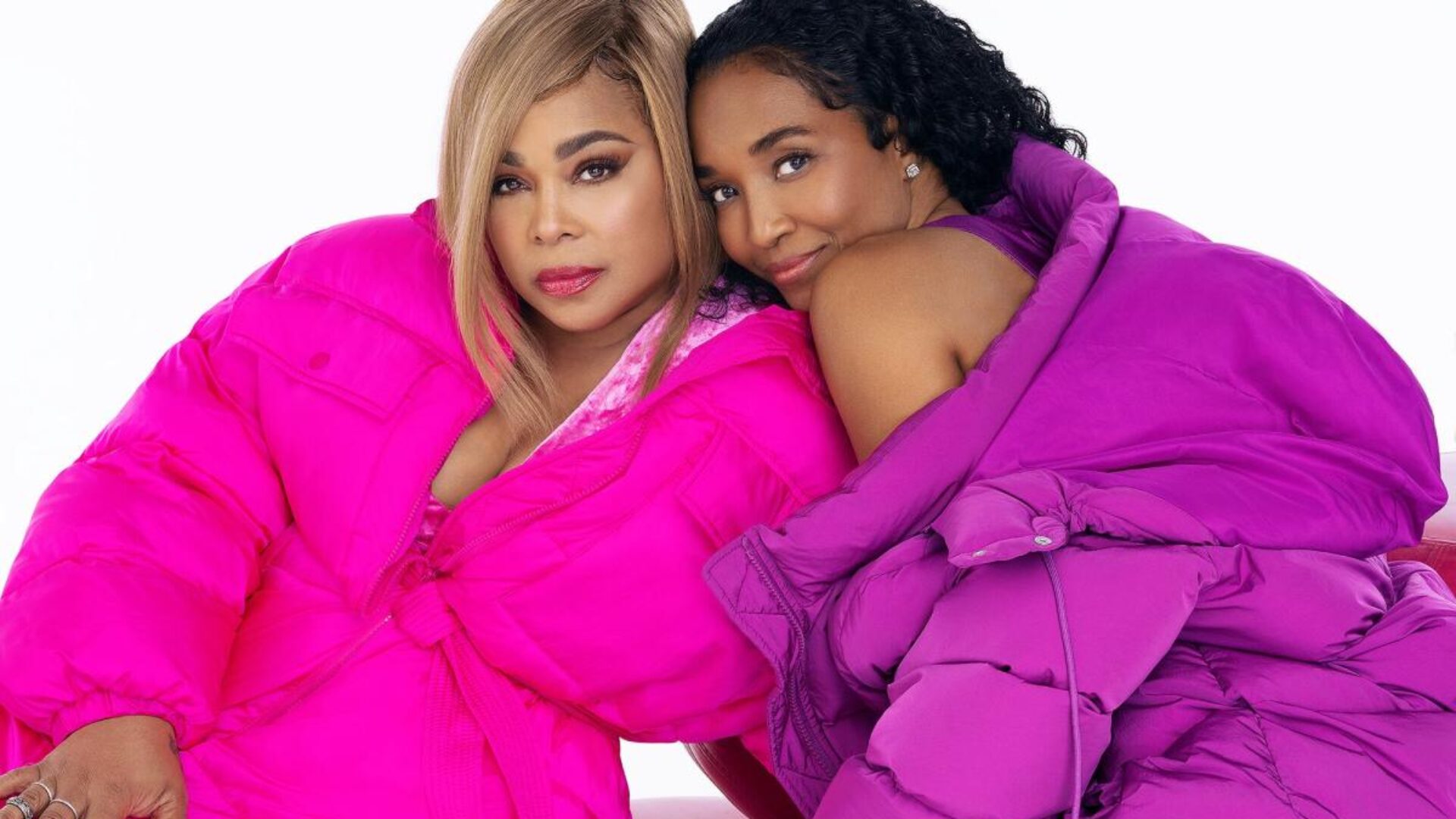 TLC Stars In Good American Campaign: "It's So Important For Young Women To Have Role Models To Look Up To."
The R&B and fashion icons are promoting the brand's CrazySexyGood campaign.
Inclusive fashion brand Good American has tapped Grammy award-winning icons TLC for its CrazySexyGood campaign. The campaign celebrates female empowerment and inclusivity – values TLC has upheld throughout their careers through their lyrics, music videos, and fashion.
"At Good American, we have always prioritized celebrating and empowering women," CEO Emma Grede said in a press release, according to Hypebae. "With this campaign, we are thrilled to honor and celebrate the women of TLC. Having paved the way in both music and fashion, as well as acting as trailblazers on social matters, TLC represents the Good American woman in the best possible way, which is why it felt so natural for us to celebrate them with this campaign."
Photography and art direction for the campaign honored TLC's hit single "Waterfalls," according to KESH. Rozanda "Chilli" Thomas and Tionne "T-Boz" Watkins can be seen posing in front of a silver curtain reminiscent of the Y2K era, as well as a minimalist white background. For the occasion, the duo highlighted some of Good American's best-selling denim pieces, bright-colored puffer jackets, and items part of the brand's Better Than Leather collection.
TLC were also interviewed as part of the campaign. They discussed beauty standards, the importance of representation and the message they hope to bring across via Good American's CrazySexyGood campaign.
"It's so important for young women to have role models to look up to. It's incredible to see a brand like Good American that stands for empowering women and promoting the message that you don't need to change your body shape, style, or who you are, just to fit into what society considers sexy," said Rozanda 'Chilli' Thomas. "We're excited to be a part of this campaign because it's everything we've always stood for as a group. We were never the typical 'girly-girls' society expected us to be and we were proud to provide a platform that inspired women to embrace their authentic selves. This is the way TLC started and it's who we are today — unapologetic about who we are, what we wear, and how we feel, and we are proud to share this message alongside Good American."
Tionne 'T-Boz' Watkins agrees. "There's so much pressure placed on women in society, and we're made to feel as though we aren't good enough just because we don't fit into traditional standards of beauty. We've always stayed true to who TLC is as a group when it comes to our music, our lyrics, the clothes we wear, and how we present ourselves," she said. "We love the way Good American embodies the message of embracing beauty in all forms, and that will always resonate with us. We're proud to be a part of a campaign that's about celebrating real women, with real curves, and empowering them to remain true to themselves and feel confident and sexy in their own skin."
Pieces part of the campaign are available to shop on Good American's website.
About Kyra: Kyra Alessandrini is a news writer at Girls United and a freelance journalist. Her work has appeared in publications such as Time, The Hollywood Reporter, InStyle, and Elle. Born in New York and raised in Paris, France, she is passionate about culture, street photography, and travel.