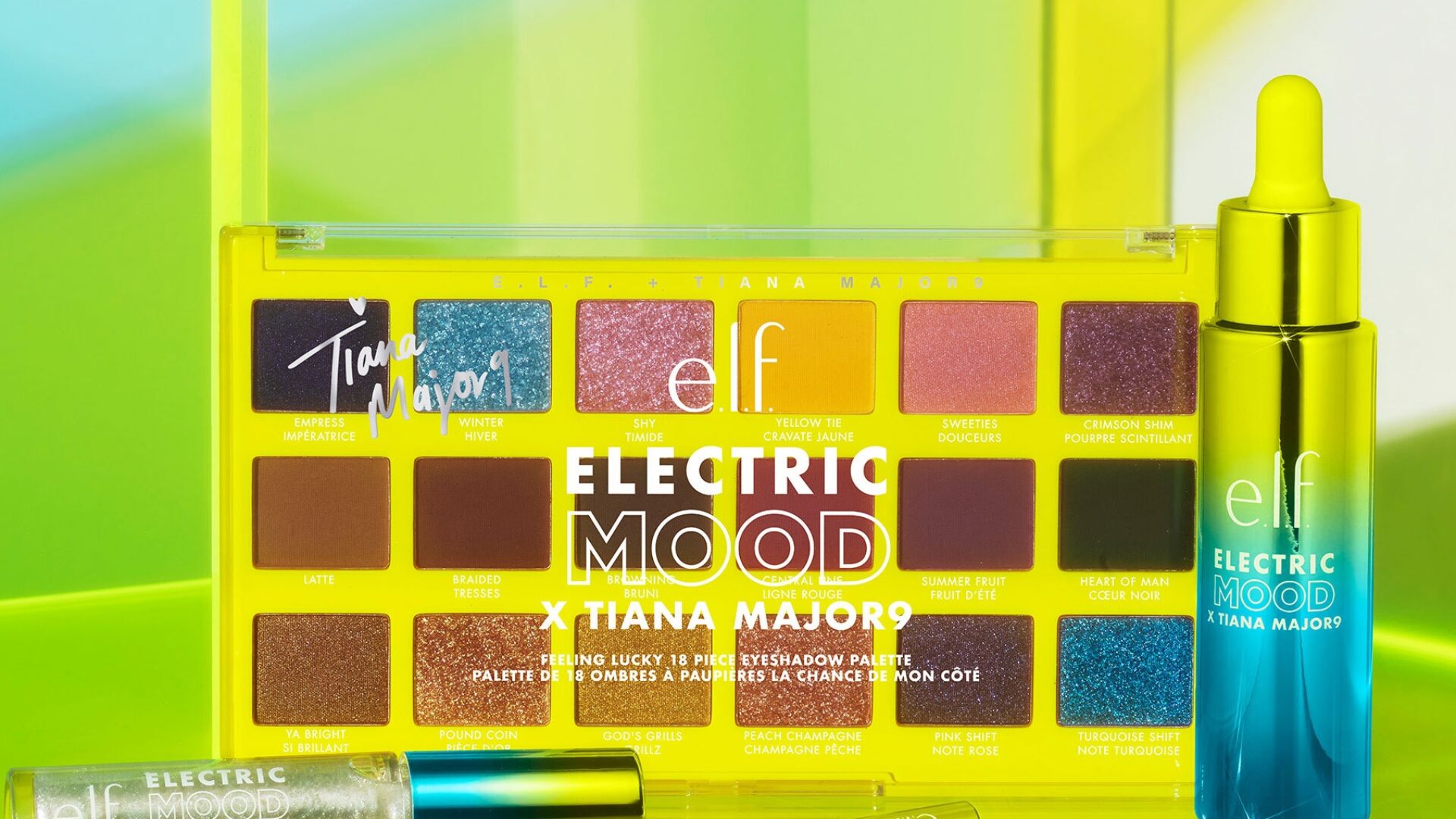 Tiana Major9 Co-created An e.l.f. Cosmetics Electric Mood Collection—And She Gave Us All The Details!
"I wanted to create products I could see myself wearing on stage," Tiana told GU.
Nothing says summer like a bright, colorful makeup collection perfect for melanated skin of all shades and hues.
e.l.f. Cosmetics launched their limited edition Electric Mood collection on July 1st and was inspired by the brand's annual Beautyscape Competition Beautyscape 5.0 The Remix from the year before. This go-round, Electric Mood features three brand new collaboration collections in partnership with three Universal Music Group and Brands' music artists – Tove Lo, Pitizion and Tiana Major9. Inspired by each artist's genre of music and self-expression, each individual collection is customized to a certain music mood based on the select artist.
For Tiana Major9, this included vibrancy, loud colors, and pops of bright hues. "I use e.l.f Cosmetics in my personal makeup routine as well as for my show looks so when the opportunity to create my own products arose, it was a no-brainer," she told Girls United about her decision to partner with e.l.f.
"My show looks are always so colourful — clothing and makeup. I wanted to create products I could see myself wearing on stage."
Check out this list of Black celebrities who are the face of a beauty brand including Zendaya, Chloe x Halle and Ryan Destiny and more.
The 25-year-old singer, whose Grammy-nominated song "Collide" was featured in Lena Waithe and Melina Matsoukas' Queen & Slim, worked alongside consumer creative Michael Brooks to bring her Electric Mood collection to life.
The collection includes the Feeling Lucky 18PC Shadow Palette, a high-shine lip gloss and liner Lip Duo, and the Illuminating Elixir, which is the perfect combination between skincare and makeup to achieve a flawless finish.
Moreover, each artist dropped a remix to one of their original songs inspired by their collections. "I wanted the titles of my products to be related to my latest EP AT SIXES AND SEVENS. The vibrancy and youthfulness of the whole collection inspired me to remix my song "Lucky" by giving it a UK Garage feel," Tiana Major9 told Girls United. "Lucky (Things You Say Remix)" was released on Spotify on July 2nd.
Check out Tiana Major9 previewing her EP AT SIXES AND SEVENS on ESSENCE's YouTube channel.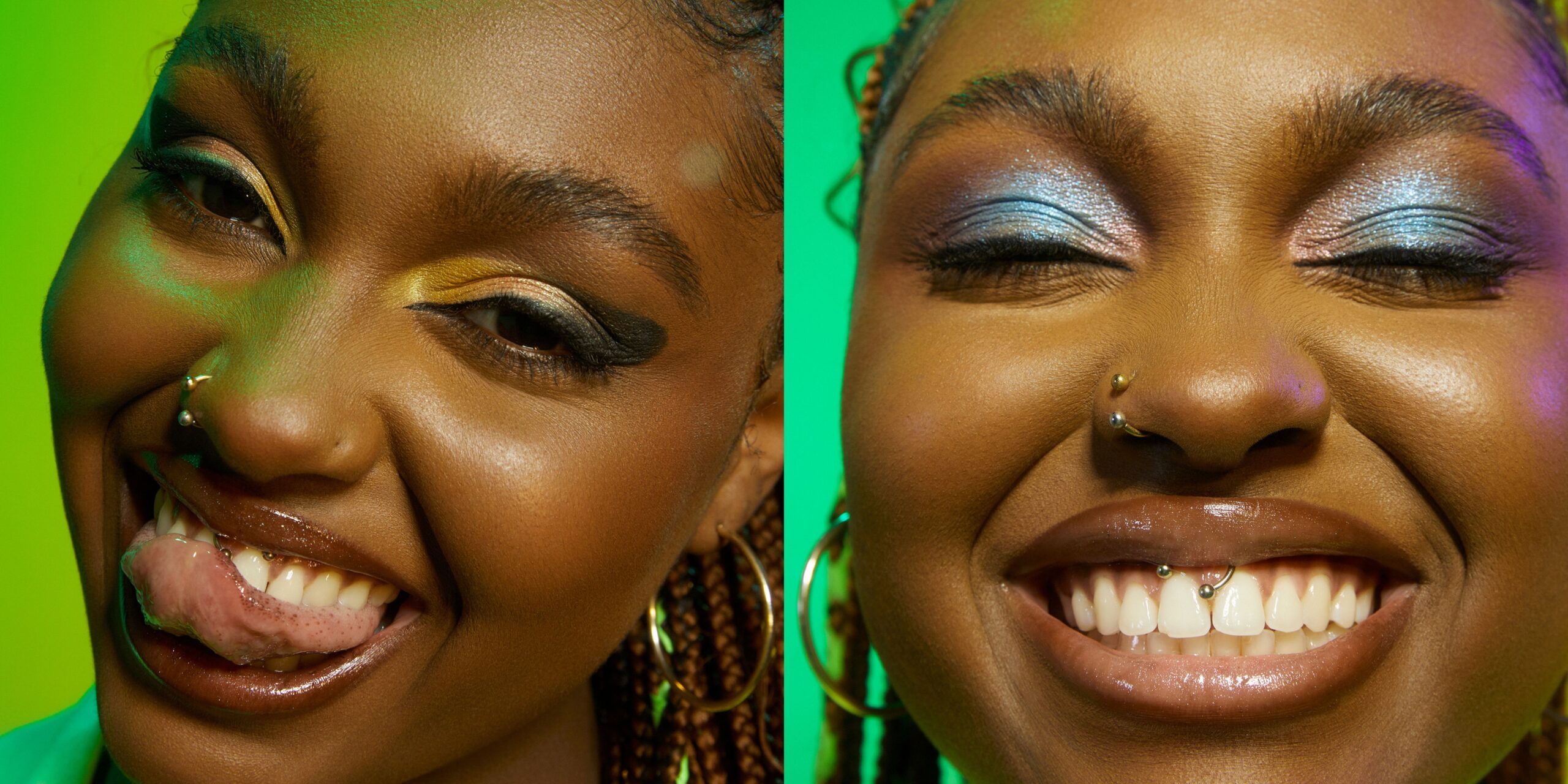 As an artist, the "Think About You" singer notes the importance of stage presence and having a unique look to stand out from the rest. For her go-to stage look, Tiana Major9 prefers a statement shadow or graphic liner with naturally brushed up eyebrows to give it the appearance of fullness. Top it off with some brown liner and lip gloss, and she's good to go and rock the stage.
"I make sure to experiment with hair, makeup and fashion because I love being able to express myself every chance I get," she said. "I feel like my image is important to me as an artist who is a Black woman. I want to be an example that we are trendsetters and can be the beauty standard too."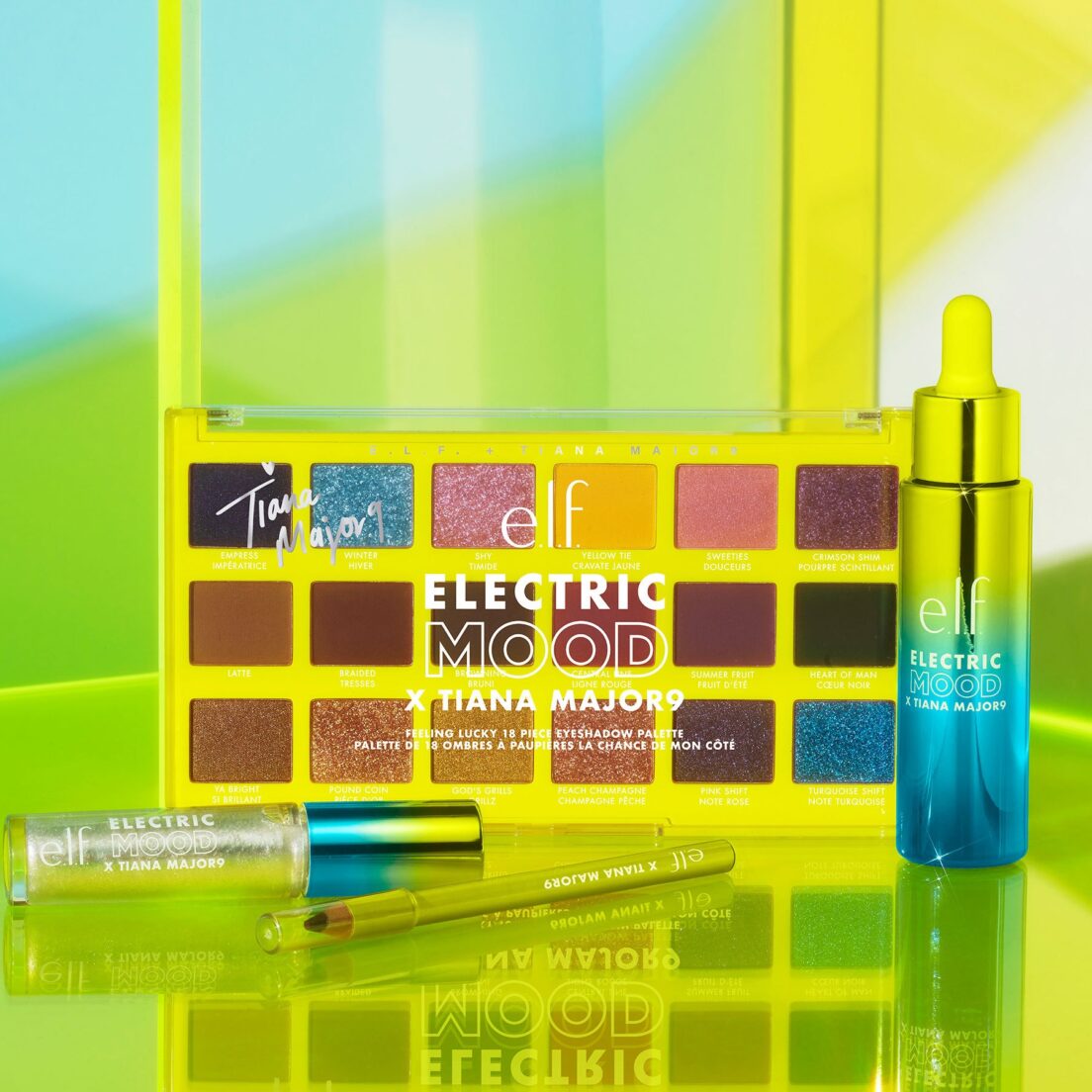 Tiana Major9's beauty collection ranges in price from $7-$18 and are available for purchase on www.elfcosmetics.com and on Target's site, as well as in-stores.
Photo Credit: e.l.f. Cosmetics/SHADOW PR