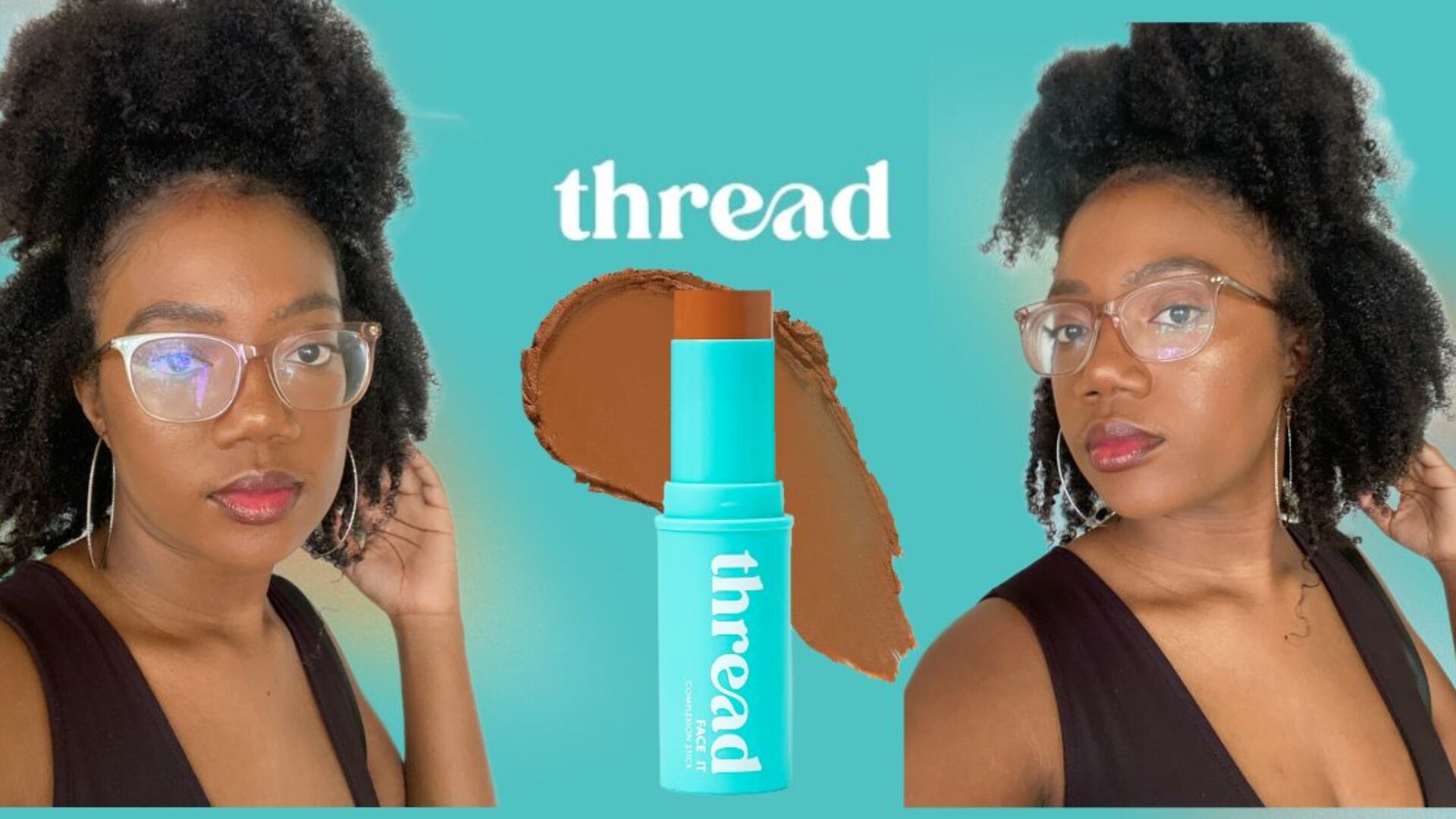 Add or Fad: Thread Beauty
Is the viral makeup brand worth it? We've got you covered
Welcome to Girls United's new column, Add or Fad, where we try viral products that have taken over our timelines and test them out for the girls who are curious about the product. First on our roster is Thread Beauty.
When it comes to my relationship with makeup, it's been a long journey, mainly because of my eczema. Finding the perfect foundation for my sensitive, dry skin has always been complicated.
Think about it like finding the perfect partner (which I have yet to do), but it's been a constant dating process as I figured out which foundations worked for me. From binging heavy tutorials from OGs like Jackie Aina or Aaliyah Jay to the skin-matching Olympics.
Over time it seemed like a scavenger hunt looking for the perfect product that I wanted to be married to. Once Fenty Beauty came out, it seemed as though that was my holy grail product, but now like the true Sagittarius I am, I got tired of the same routine.
I remember scrolling on Instagram and seeing girls swatch this stick foundation, and it would literally be the perfect match. So I did a little digging and came across Thread Beauty, a Black-owned beauty brand that took the internet by storm with its cloud skin effect that everybody wanted to achieve online.
Read 'The Lip Bar CEO Melissa Butler's Newest Brand Is Inspired By Gen Z'
The $8 'face it' complexion stick comes in a 26-shade range from "fair" to "deepest cool," so I was comfortable trying the product. It's better to find your shade in person rather than online because that helped me after realizing my perfect shade was 120 Medium Warm Red.
The product description states the complexion stick can be used as foundation, concealer and contour, so I was living for the versatility. It was Memorial Day in Atlanta, so it was the perfect day to test the product's longevity on a hot summer day.
I never used a foundation stick because I usually gravitated toward liquid foundations. After all, that's what all the Youtube girlies loved. Instantly when opening the package, I loved how small and compact the product was. I would rather have a smaller makeup kit than a large overflow of products.
The match was scarily on point when I glided the foundation across my skin. At first, I began blending with a brush like I saw the girls do on TikTok, but I soon realized it blended better when I used a beauty sponge. The product took to my skin well and had a buildable coverage.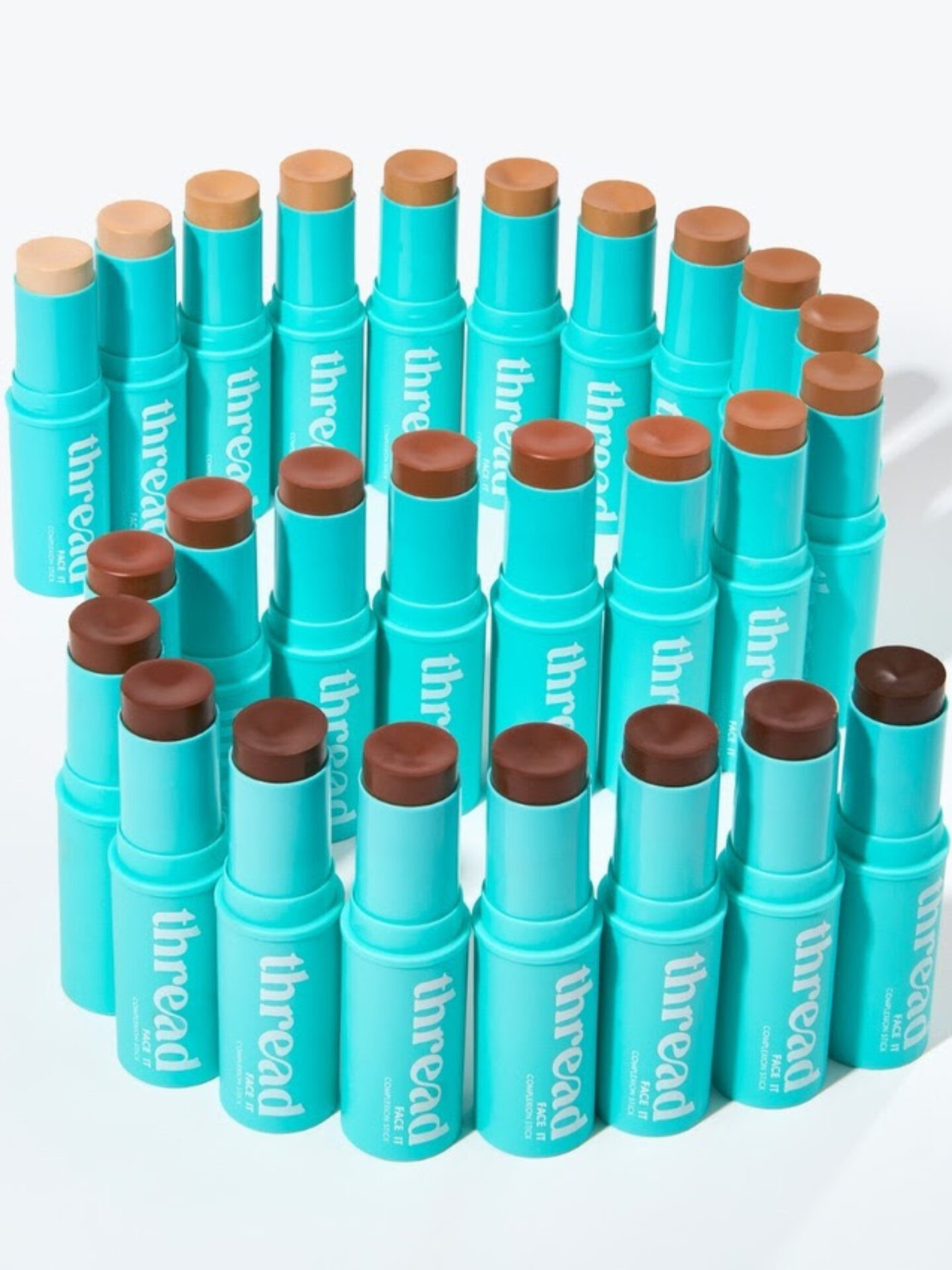 Read 'Ryan Destiny Used To Swear By This $12 Foundation Stick – So I Gave It A Try!'
After seeing the soft skin-like finish, I was excited for the next step and overall favorite part of the makeup process: concealer. When searching for my shade in concealer, this process was more straightforward because I like a pretty bright under-eye, and shade 05 Tan Golden was a perfect compliment to my foundation.
Applying the concealer was satisfying; the liquid consistency gave me the perfect control to create the desired coverage. In the future, I would consider using concealer for a 'no-makeup' makeup look because of the light yet buildable coverage it gave to my skin. After concealing, I stepped out of my comfort zone to do a cream contour with the complexion stick in the shade 190 Rich Brown Neutral. The shade was perfect and added a nice dimension to my face without an overbearing shadow.
After setting my face, it was time to get creative and colorful with the blend it multi stick coming in 14 shades for a versatile process. I used the shades "Peace" and "Ambitious" on my lids, creating a wet and glossy look on the eyes, perfect for a daytime outing. To add to the shimmery look I wanted, I used Grateful for highlight and returned to using "Peace" as a blush shade, a flawless combo on my skin.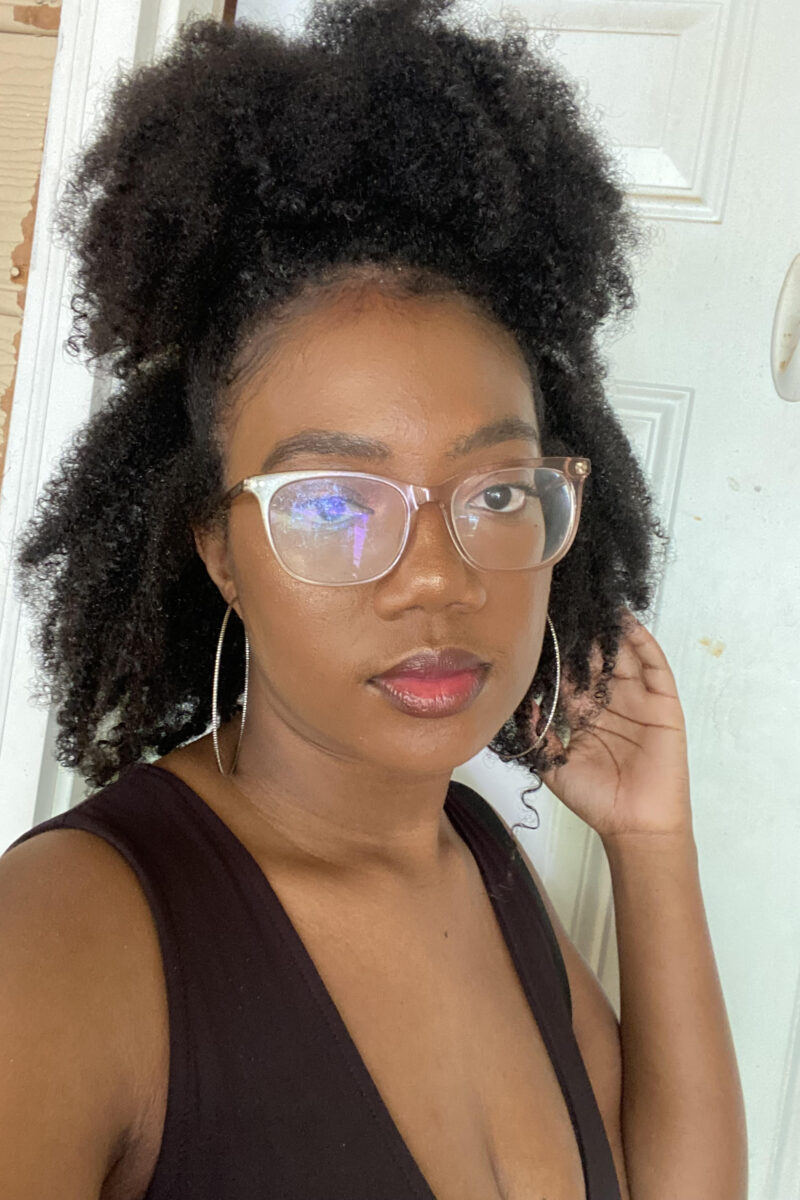 Photo Courtesy of @KenyattaVictoria
Once the skin was finished, it was time for the final stage and my next favorite part: the lips. Thread Beauty's "Color It" lipsticks were a multi-use lip liner and lipstick duo. For my rosy lip concoction, I lined my lips with "Lovely," a deep dark brown lip color to add dimension and depth to my lips.
Next was the shade "Optimistic," which was a classic bubblegum pink shade, but it didn't add the summer color I wanted, so I added a touch of "Peace" to the center of my lip, then, of course, a gloss in the shade "Driven," an opaque pink shade and it was at that very moment I felt like that girl.
Overall, I enjoyed testing out an entire collection of products to create a summer look. Although I was out in the Atlanta heat, the products held up pretty nicely thanks to the matte finish and left my skin with a light dewy finish at the end of the night with minimal shininess. The products have a quality finish for an affordable price and a versatile shade range in foundations and concealers, which is why the timeline has been going wild.
Through this experience, I might say goodbye to liquid foundations in the summertime and start a new relationship with sticks. Thread Beauty is available at Target starting at the price of $8.
Read 'TikTok Makeup Hacks Taking Over Our Timelines'
About Kenyatta: Clark Atlanta University and Medill School alumna Kenyatta Victoria is the Girls United writer covering everything from news, pop culture, lifestyle, and investigative stories. When not reporting, she's diving deep into her curated playlists or binging her favorite comfort shows.