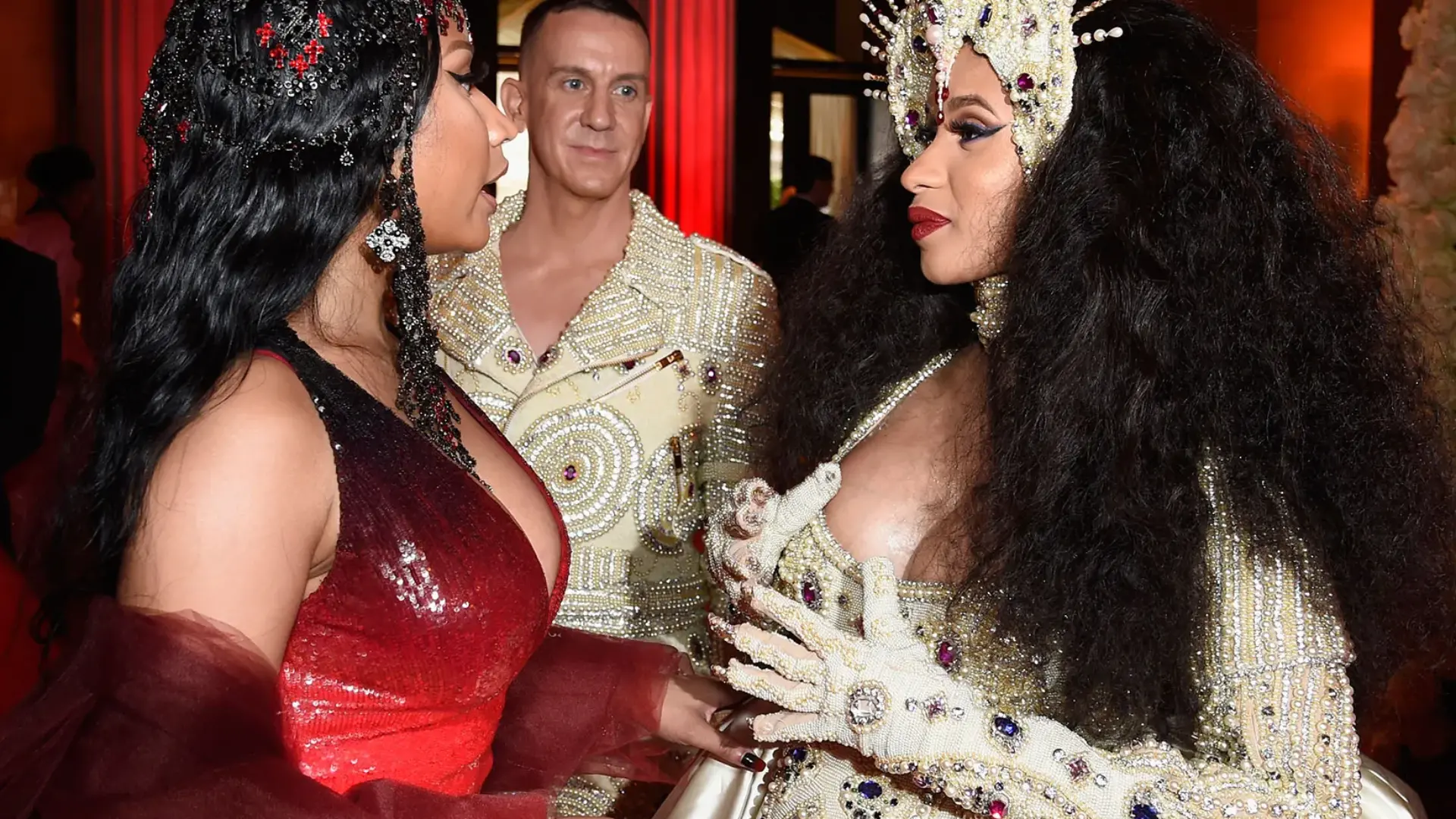 Team Nicki Or Team Cardi – A Tough Decision But A Cemented One?
2023 has indeed been the year of female rap. From the rise of Sexxy Red, Glorilla to Ice Spice, it seems the world craves these newcomers. All three stars had huge breakout songs that soon landed them a feature from one of the rap queens- Team Nicki or Team Cardi.
The Nicki Minaj and Cardi B beef began in 2017 with a comment that Nicki liked that read "A** Bars" under a video of Cardi freestyling. Despite this, Nicki was seen dancing to Cardi's breakout song, "Bodak Yellow," a few weeks later. In the coming months, both rappers threw out subs on social media or air, then would confirm that they were not talking about each other. Following this, Cardi subbed Nicki on a song then Nicki congratulated Cardi on Bodack Yellow, reaching number one despite her trying to keep it from charting.
Later that year, in collaboration with Migos, Nicki, and Cardi appeared on a track titled "Motorsport." Cardi claims Nicki's final verse on the song differs from the original one she heard. Cardi clears up the rumors by saying they were throwing shots at each other on the song. Then the two are spotted conversing at the Met Gala in 2018. Come September, Cardi tried to get physical with Nicki at the Harper Bazaar's party for New York Fashion Week. The incident confirmed the beef.
When Cardi first stepped onto the rap scene, she and Nicki were the only two mainstream female rappers besides the OGs. In recent years, female rappers are hitting the ground running, with breakout songs landing them in the heart of listeners early on. Each of these newcomers tends to collaborate with Nicki or Cardi soon into their careers, like Sexyy Red with Pound Town 2 featuring Nicki Minaj or Put in On Da Floor Again by Latto featuring Cardi B. However, these alliances do not stop at songs and features. For female rappers, choosing either rapstress for a feature or with them choosing you seemingly makes you apart of their team.
Read "Nicki Minaj Announces Album Release Date"
Unity is vital throughout the entertainment industry. It is unfair that these newcomers are forced to pick sides between two heavily influential rappers. It is unbelievable to think that over an incident that dates back to 2018, long before many of these new artists were even on the scene, that they must subscribe to these almost ancient problems. Nicki is a rap legend, and Cardi defied the odds from the beginning and are both fantastic entertainers leading the rap game. Why should newcomers have to pick a side?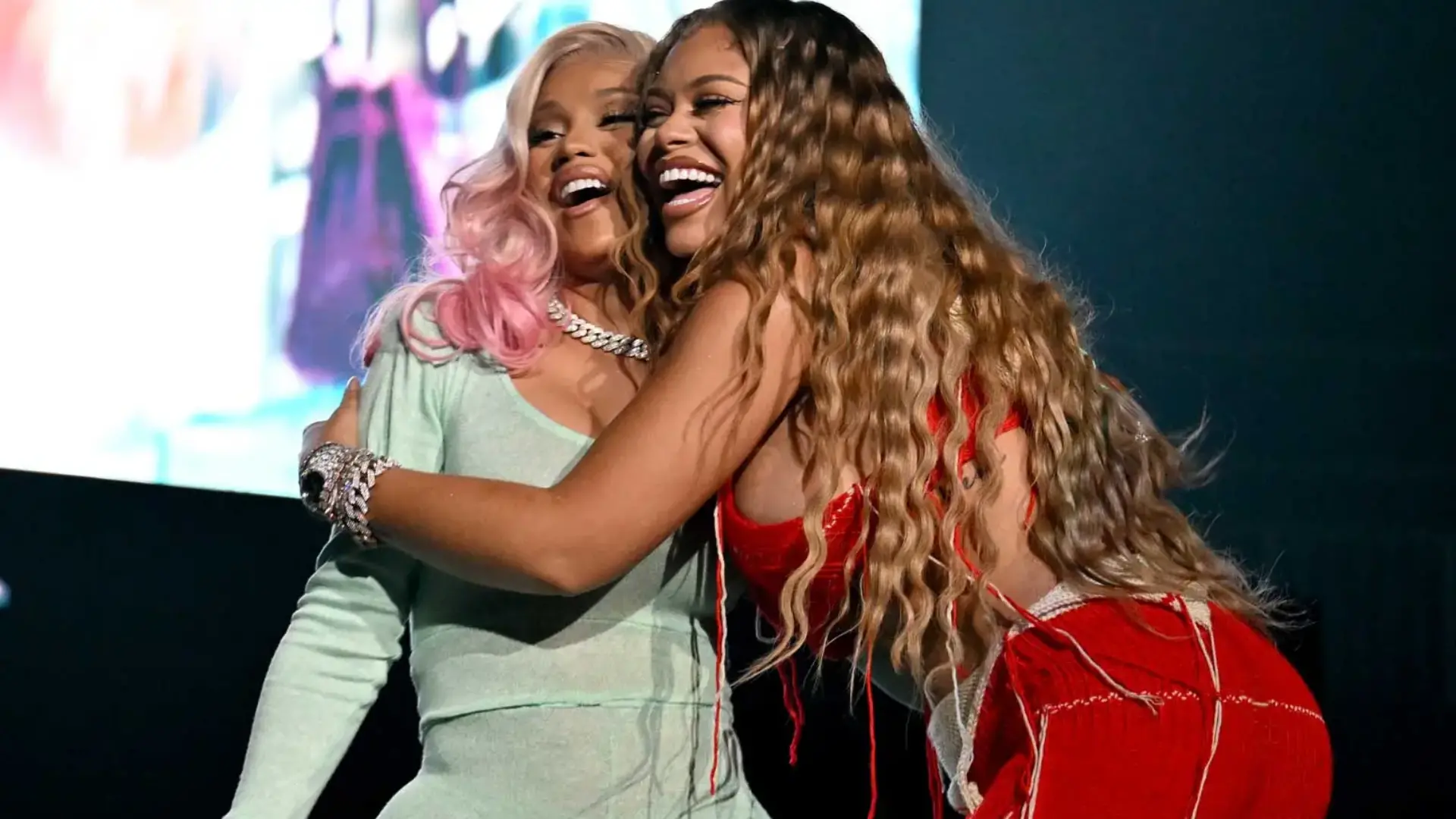 Nicki and Cardi are not the only reason for problems arising within the female rap world, and rap beef has completely changed with the invention and popularity of the Internet. This remains consistent now, with the rap girls constantly throwing jabs at one another on Twitter or Instagram, which ultimately end up getting clipped up and ripped apart by fans, blogs, and stans. They are making the issue much more glorious and bringing in many different people. Most recently, Coi Leray brought her and Latto's beef to Twitter after Latto through a jab at Coi in a song. Which then reportedly escalated to a fan-speculated diss in Coi's most recent song.
The rise of the fan's voice or stan came with the Internet. Before the Internet, fans never had a way of saying how they felt or space to comment on incidents and releases. The Internet stands for rappers like Nicki and Cardi, which can be a bottomless and opinionated space, and they WILL hurt your feelings—referencing back to the recent Coi and Latto beef where fans speculated that Coi dissed Latto in a song that then made headlines. Fans and stan accounts have potent voices within the rap community. Many of these artists have seas of internet users behind them, ready to chomp at the bit of anyone who may have a problem with their favorite rapper.
Read "'Swarm' Tells A Story Beyond Stan Culture
Megan the Stallion said on Caresha Please that she feels, "I feel like it is the fans more so than anybody," driving a wedge between artists.
Being a female rapper during the age of the Internet and a time when female rap is the most celebrated can be very intimidating and challenging. On top of being a rookie, you must navigate existing rap beef, internet trolls, and naysayers on top of the ongoing narrative that there can only be one woman in hip-hop star, which doesn't make it any easier. It puts females against each other and creates much tension within the female rap industry.
Read "13 Milestones That Cardi B Reached Before She Turned 30"