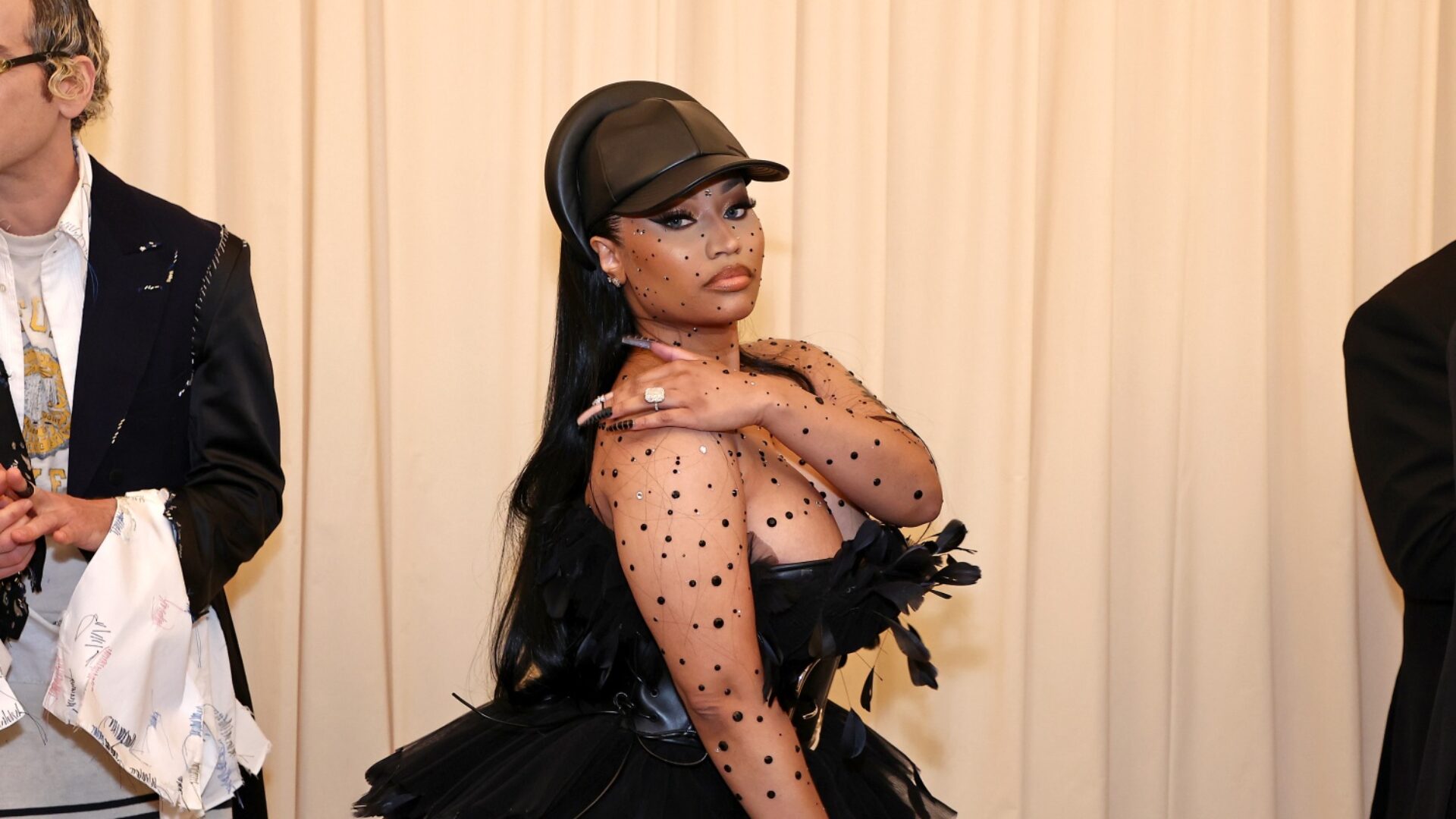 Nicki Minaj Announces Album Release Date
The rappers fifth studio album drops in October
Nicki Minaj nonchalantly dropped some major news on Twitter yesterday that had her fans in a frenzy. "10/20/23 The Album," she tweeted.
The 40-year-old rapper appeared in numerous features for 2023, like "Princess Diana" and "Pound Town 2." She hasn't released her own solo music since "Red Ruby Da Sleeze."
Minaj discussed this new era being extremely important to her this year regarding the next steps toward mogul status.
"The female rappers before me, I would always say they should have retired as moguls. I would say, 'Why isn't there a female version of Jay-Z, who at that time, even when I was coming in, we could see that he was on mogul status," Minaj said in her 2022 interview with Joe Budden. "So I was like, 'I'm gonna be that person, I'm gonna do that.' Even what I've done, I haven't done what I want to do, what I need to do, what I will do yet."
Read 'Could Nicki Minaj Possibly Be Getting Her Very Own Bratz Doll?'
The Barbz began to celebrate on every platform on social media, and even some of the new rap girls shared their excitement. "LETS F-CKING GOOOOOOOO," rapper JT from the City Girls tweeted.
We're still unclear about the album title, but Minaj has dropped various hints that NM5 will be an unforgettable experience for her fans.
The LP is her first studio album drop since Queen, which was released in 2018, featuring songs like "Chun-Li," "Barbie Tingz," and "Hard White."
Her studio album may potentially be her first release under her record label, Heavy On It, which she announced on her show Queen Radio.
Read 'The Ultimate Nicki Minaj Playlist'
About Kenyatta: Clark Atlanta University and Medill School alumna Kenyatta Victoria is the Girls United writer covering everything from news, pop culture, lifestyle, and investigative stories. When not reporting, she's diving deep into her curated playlists or binging her favorite comfort shows.