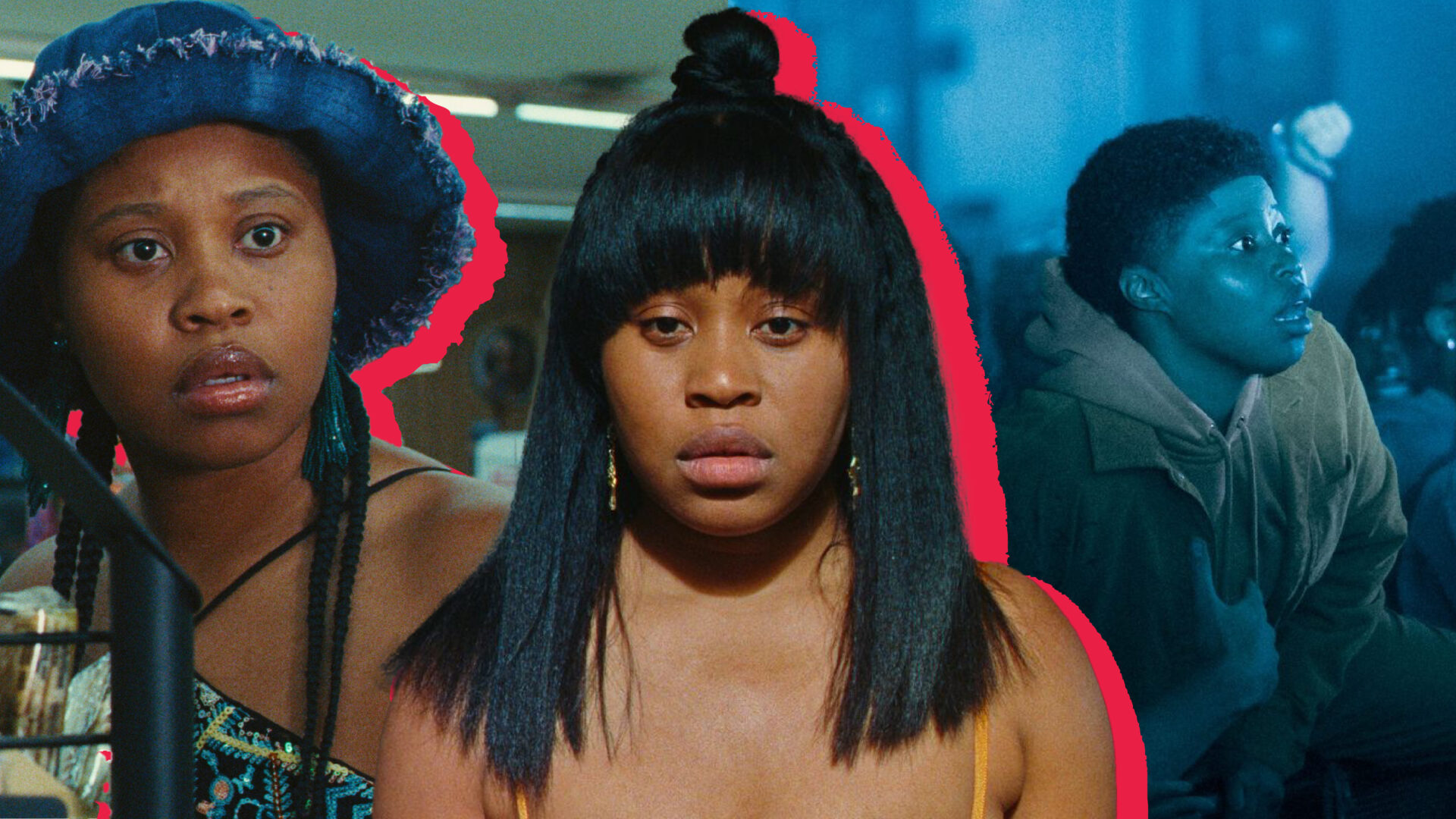 'Swarm' Tells A Story Beyond Stan Culture
Dre's antics are more internal than external
The Prime Video original series Swarm created a ruckus on social media from the gory deaths to the now scary question: Who's your favorite artist?
The Donald Glover and Janine Nabers production entered the realm behind stan culture, but that's not the only thing we covered. For Nabers, it was more about giving Black women the space to be their own villains. 
"A lot of these stories have been reserved for white men in the history of TV and film, so Donald and I set out to create the pilot being the origin story for a villain for a lot of ways for this character, so we're just really excited to see that play out," Nabers told GU.
Read 'Swarm' Is Less About Stan Culture And More About Mental Health'
Was that enough for people to truly understand the show? For the Atlanta creator, Glover seemed to have a different point of view that stirred up controversy online. During his interview with Vulture, he expressed how Dominique Fishback (Dre) did not have to add humanity to her character.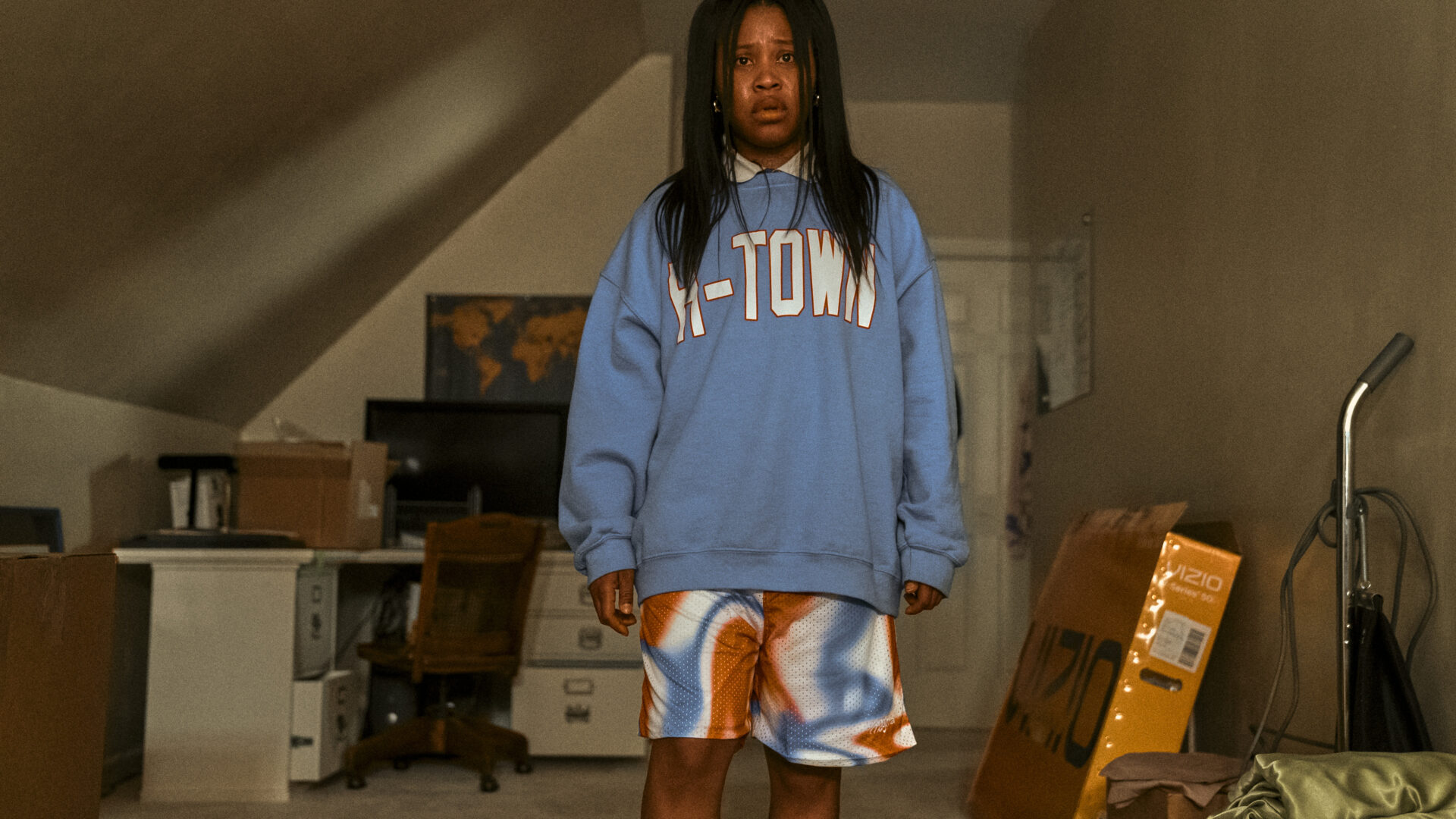 "I kept telling her, 'You're not regular people. You don't have to find the humanity in your character. That's the audience's job.'" While Glover did acknowledge that this made Fishback's job harder, stating "she really was lost a lot of the time," he said that he instructed Fishback to "think of it more like an animal and less like a person."
Unfortunately for him, Glover was wrong. As I watched Swarm and entered the final episode, I did find the humanity behind Dre and saw that she wasn't just some animal. Did she brutally hurt people? Absolutely, but you have to watch the show and put the pieces together about where this came from. Here are some of the key themes to pay attention to when watching Swarm, and for those who haven't watched there are spoilers ahead: 
Everything Stems From Childhood
As we get older and society evolves, we acknowledge that many childhood traumas constantly hit us head-first into adulthood. Dre was adopted due to her troubled past we never fully got into throughout the show, but we noticed it through her adventure of trying to get to Ni'Jah.
At the show's beginning, we watch the dynamic between Dre and Marissa (Chloe Bailey), a real sisterhood where the two look out for each other. Still, Marissa carries the ultimate load of responsibility. She realizes that Dre is always going to be dependent on others because she doesn't know how to function alone, but later we learn in episode six that it's because Dre always felt isolated due to being in the foster care system.
Stan Culture Is More About Community Than Vitriol 
Though Nabers and Glover had an agenda to give their social commentary on stans, they seemed to have missed the mark on the online community's purpose in Swarm, for those who grew up in the digital age many of us wanted to be a part of a fandom to get closer to our favorite artists. We have Lady Gaga's Little Monsters, Rihanna's Navy, Nicki Minaj's Barbz and of course, Beyoncé's Beyhive. 
What do all those fandoms have in common? Community. Many of these people may not have that much support or love in their reality, so obviously, it's easier to find that support online when you meet people who have things in common with you. For Dre and Marissa Ni'Jah symbolized a reason for them to keep going while they got through their own mental health struggles like Marissa's self-harm and Dre's brutal killings.
Unlocking Core Memories 
When we get to episode five featuring a special appearance from Billie Eilish, we get to see Dre knocking down her walls and get to the root of why she acts the way she does. Her phone symbolized a connection she had with Ni'Jah, more importantly, with Marissa. Did she make those text messages up? Possibly, but it opened up how we see Dre handle her emotions after traumatic events.
"It's more about self-exploration from Dre's perspective," Fishback told GU. "As a society, we're talking about the different outlets we have to express our grief, and our feelings and our energy that is stored up inside of us."
Social Media Kills
This show explains the universal theme of what it means to always have people watching you on social media. Though Dre literally pulled up on those bashing Ni'Jah, it also made us realize that we never truly get away with what we say about people online. No matter if they are a public figure or a regular person, someone is always going to remember the negativity spewed online and that's with anybody, not just stans.
Overall, the show developed a formula that has a little more work to do regarding social commentary, but the themes remain relatable to what many of us endure in the digital age as we deal with our own traumas and heartache. 
About Kenyatta: Clark Atlanta University and Medill School alumna Kenyatta Victoria is the Girls United writer covering everything from news, pop culture, lifestyle, and investigative stories. When not reporting, she's diving deep into her curated playlists or binging her favorite comfort shows.