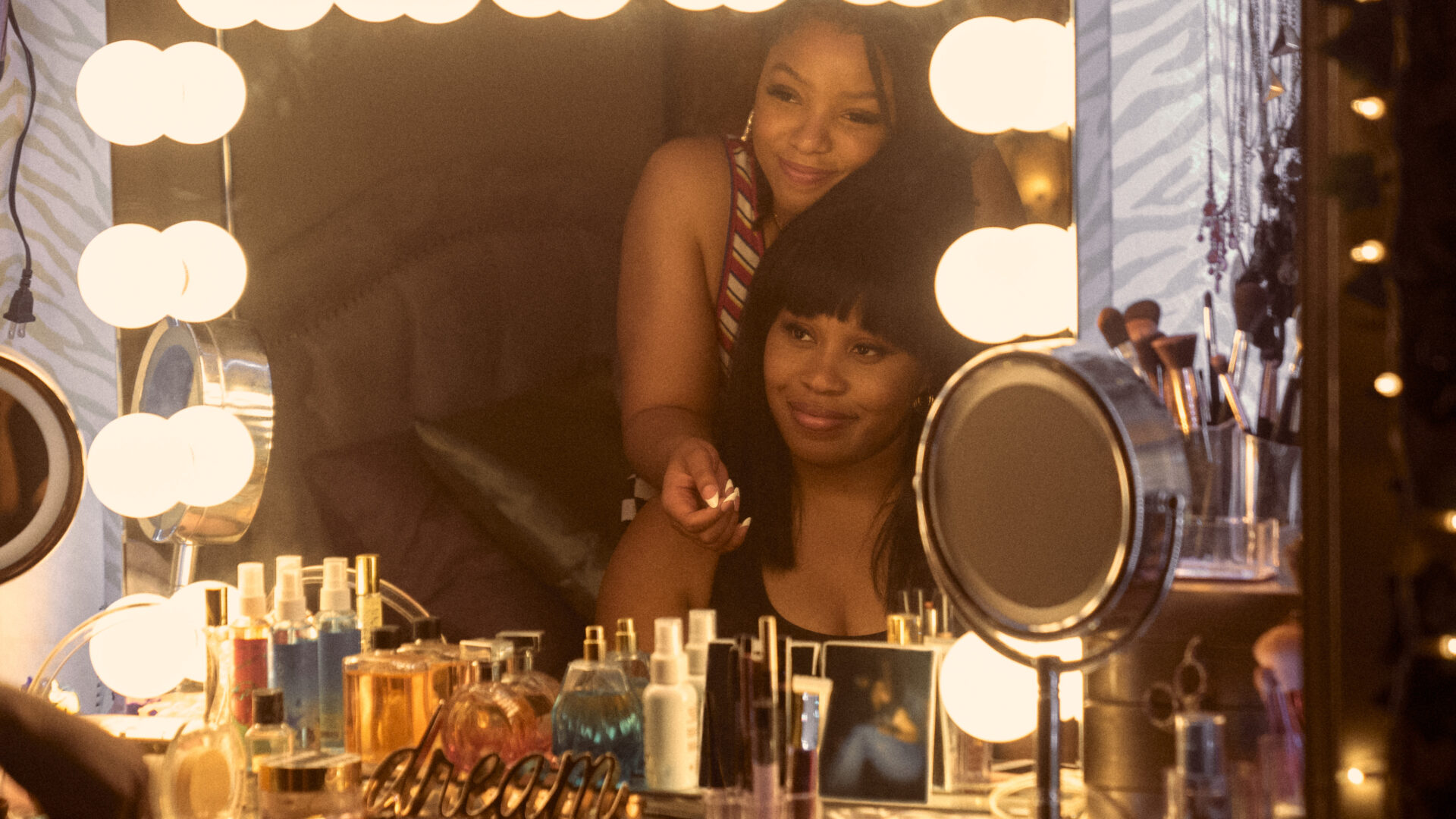 'Swarm' Is Less About Stan Culture And More About Mental Health
The cast and crew of the Prime Video show get candid about their experience.
Donald Glover is back at it again with his new show Swarm. With the help of his Atlanta writer Janine Nabers, the two are doing a deep dive into stan culture. The story follows Dre (Dominique Fishback), whose obsession with a pop star takes a turn for the worst. 
"I'm excited for people just to see a Black woman at the helm of her own anti-hero story," Nabers told GU. "A lot of these stories have been reserved for white men in the history of TV and film, so Donald and I set out to create the pilot being the origin story for a villain for a lot of ways for this character, so we're just really excited to see that play out."
Although from the surface level, the story discusses the toxicity of fandoms, for the actors, it provided a safe space to release their inner emotions.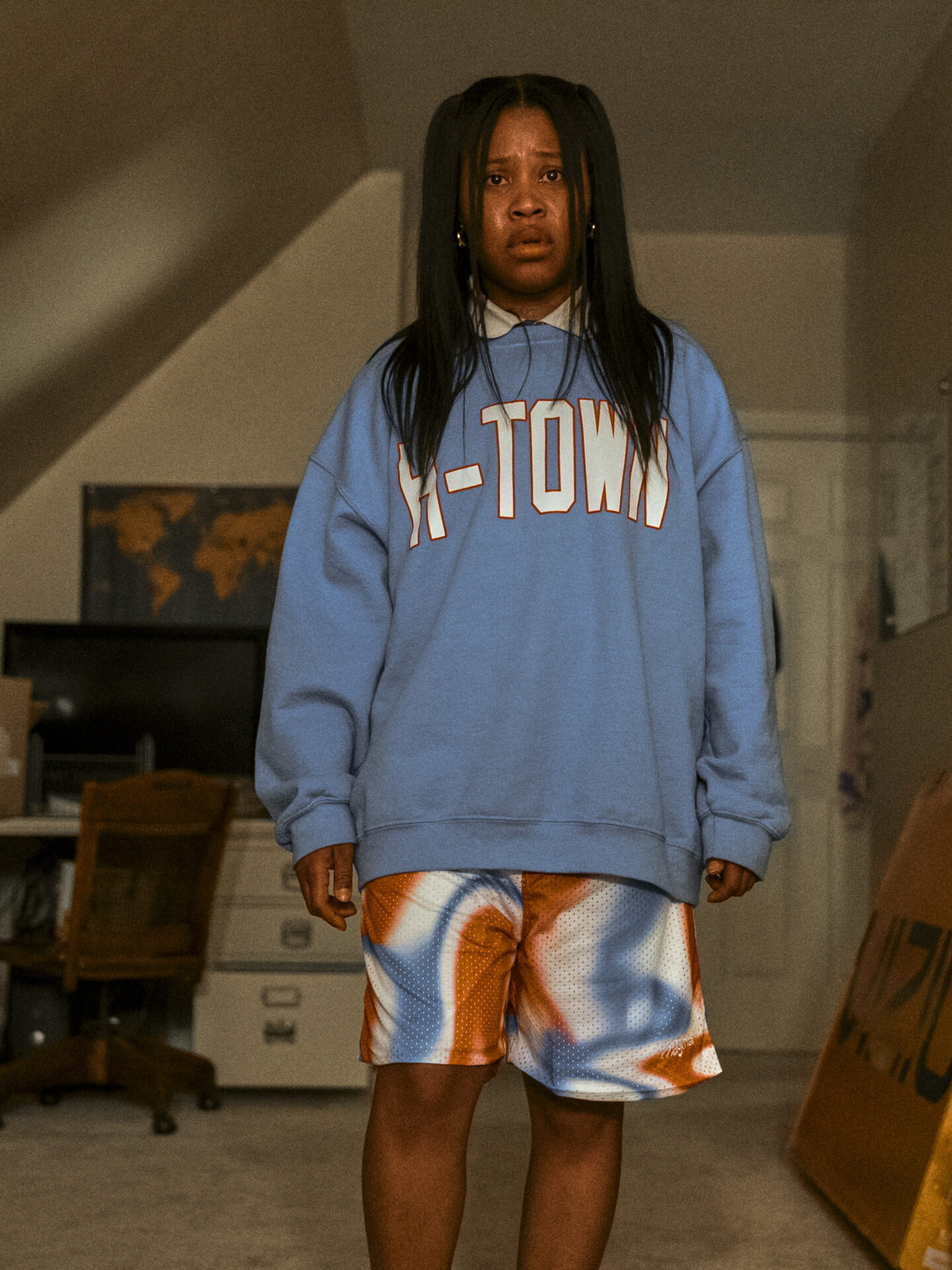 "It's more about self-exploration from Dre's perspective," Fishback told GU. "As a society, we're talking about the different outlets we have to express our grief, and our feelings and our energy that is stored up inside of us."
Through the years, stan culture has grown into a phenomenon due to social media, and for many of them, a celebrity or public figure may help them mentally. The characters Dre and Marissa (Chloe Bailey) bonded over their love for singer Nijah. The duo sees the singer's music as an outlet to escape their mental health struggles. The trailer shows Dre continuously asking the burning question: Who's your favorite artist? Paired with a montage of thrilling shots, it takes viewers on a journey of what drama fans are in for with this series.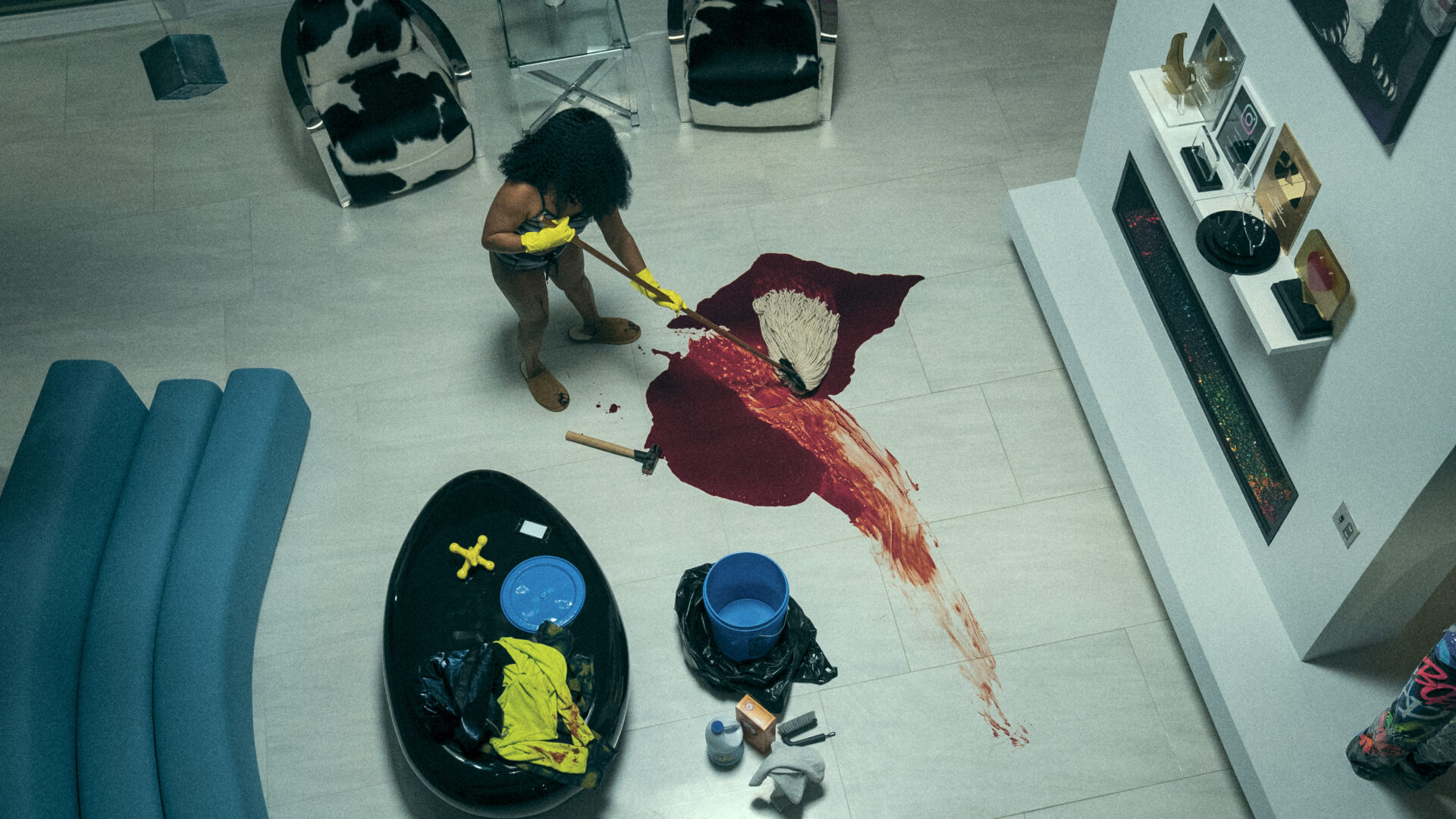 "Marissa is the hidden part of Chloe that no one sees," Bailey told GU. "A lot of people will relate to Marissa because everybody goes through sh-t, but we're just better at hiding it, and if you think about it, both Marissa and Dre were suffering."
Bailey allowed herself to feel things she always suppressed during filming. "This was where I said I'm finally letting go and allowing myself to feel," she said. "I want to give credit to Dom, who is the best scene partner, as well as Damson [Idris]. It was really inspiring to be amongst them who are so skilled in their craft and see how seriously they take it."
As Nabers reflects on seeing her work come to life, she credits the cast for bringing authenticity to each character. "This is a story built by Black people and made by Black people, and with two incredible Black actresses at the helm of it, we just couldn't be happier," Nabers said. "They're both so talented, and I think people expect this show to be something, and they'll realize it's so much more to the story."
Viewers can expect to release feelings they didn't know they had inside and look at characters like Dre and Marissa to know how people channel negative or positive vibrancy.
About Kenyatta: Clark Atlanta University and Medill School alumna Kenyatta Victoria is the Girls United writer covering everything from news, pop culture, lifestyle, and investigative stories. When not reporting, she's diving deep into her curated playlists or binging her favorite comfort shows.