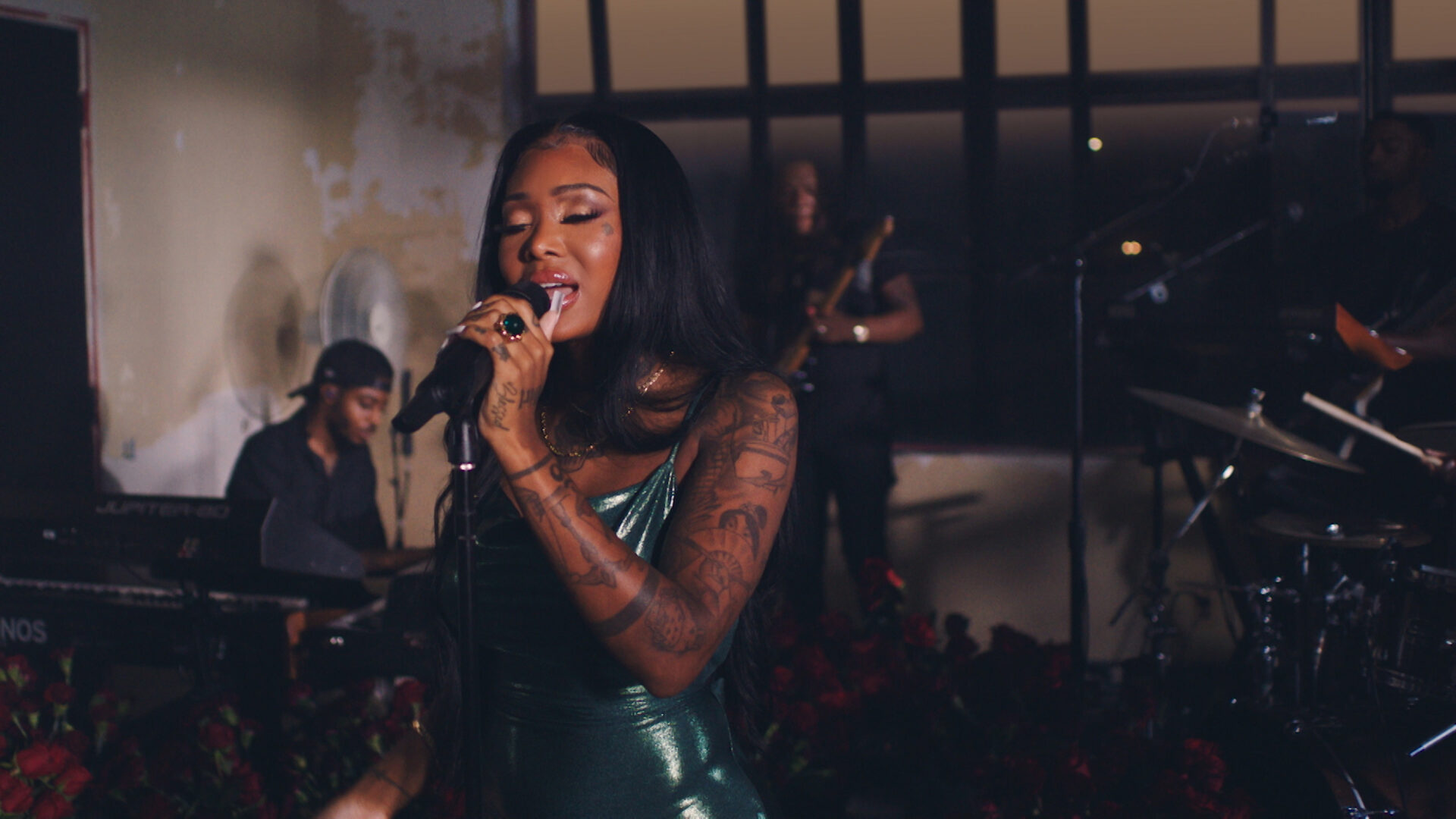 See The Full Tracklist For Summer Walker's New Album, 'Still Over It'
The project is due out November 5.
R&B singer Summer Walker is ready to unveil her second full length album and we're already in our feels. The follow up to 2019's 'Over It,' her new album is sure to give us some cuffing season anthems and it's been confirmed that this project will have 20 tracks.
Read our chat with Summer Walker here.
Walker first caught our attention with "Girls Need Love." It was a sexy, honest number from her 'Last Days of Summer' EP from 2018. It was eventually given the video treatment and remixed by Drake, which helped it climb to the #2 spot on the Billboard Hot 100. After dropping off a live EP, 'Clear' Walker then released 'Over It,' her angsty-meets-sultry project that became the most-streamed R&B album by a woman ever. Singles included: "Playing Games," "Stretch You Out," and a re-work of Usher's "You Make Me Wanna" called "Come Thru." Her most recent offering was a short, 2020 EP called 'Life on Earth.'
Watch the video for Walker's song "Body" here.
Now that you're all caught up, we can share some details we know about her upcoming album.
+ The marketing rollout includes a hard drive covered in jewels. The equipment even has a separate Twitter and Instagram account from Walker and the singer has been traveling with it to build anticipation.
+ 'Still Over It' is due out on November 5. This falls just one month and a day after the two-year anniversary of her last project. It appears to be a continuation of the universe. Walker brought her bedazzled cherry durag and bra back that first showed up on the cover art for 'Over It.' We stan the consistency.
+ 'Ex for a Reason' is the first single and it features JT of the City Girls. It's one of the only songs with a verse from JT exclusively. The rapper joined Lil Durk and French Montana for "Date Night" earlier this year.
+Cardi B, Ari Lennox, SZA, Lil Durk, Pharrell and Omarion will also appear on the album. See the full tracklist below.
Photo credit: NBC/NBCU Photo Bank via Getty Images