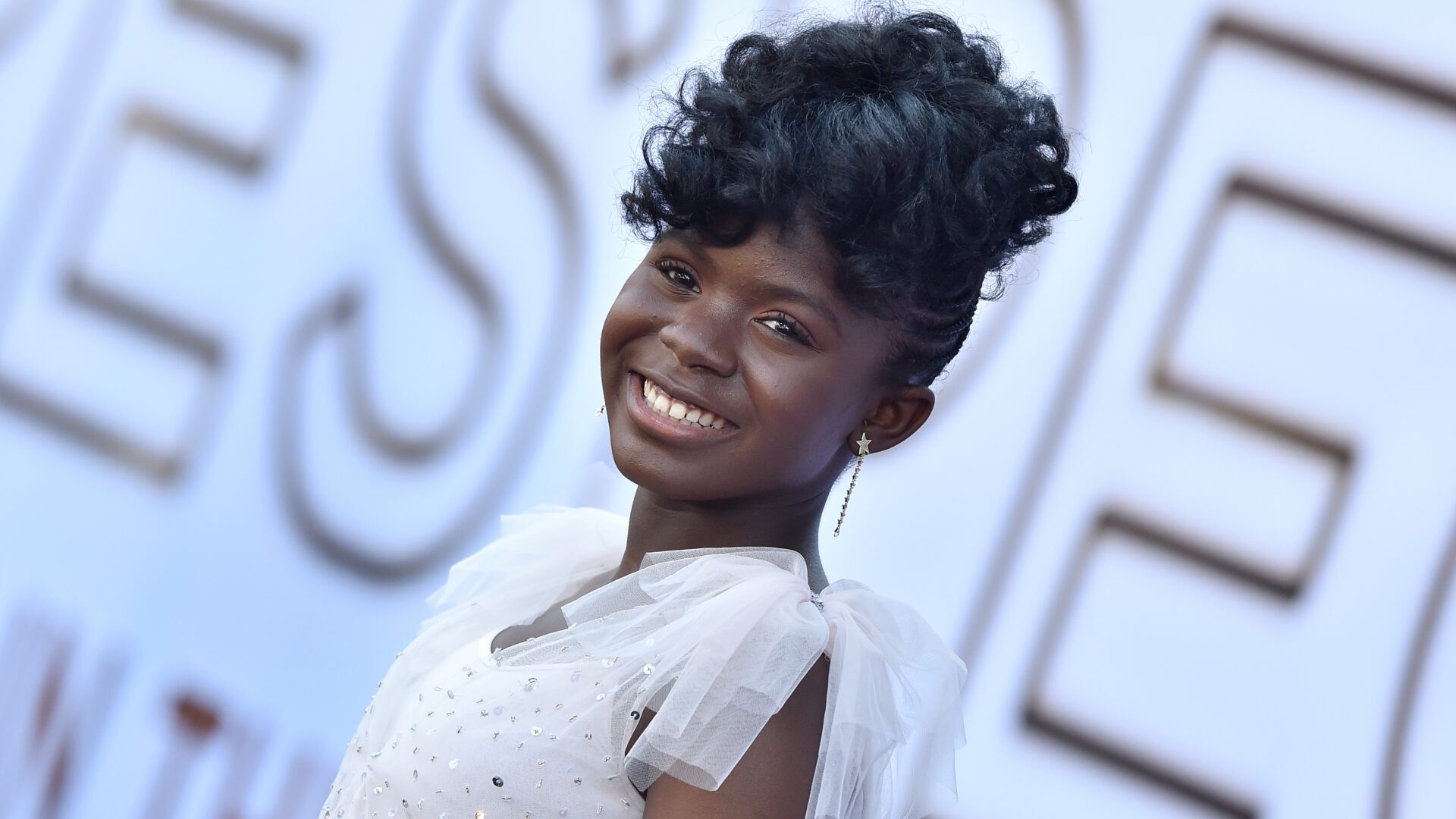 Skye Dakota Turner, Who Portrays A Young Aretha Franklin, Deserves All The 'RESPECT'
We spoke with the actress about the role.
Like most children, Skye Dakota Turner just wanted to spend time with her friends. She couldn't though because she was gearing up for the opportunity of a lifetime.
When Turner was feeling particularly down about the sacrifice, her father reminded her of the weight the audition to portray a young Aretha Franklin held. "I'm so thankful that he did that," she told Girls United. The next day, she entered a room with the cast, crew, and director Leisl Tommy and rather than feeling intimidated, she took the challenge head-on.
She was soon notified that she had been cast in RESPECT, which stars Jennifer Hudson in the lead role. "I remember being so excited because it's such an honor to play the role of young Aretha Franklin and to play someone that I've looked up to my entire life," the 11-year-old said humbly.
Turner grew up with a church background and once congregation members recognized her talent for singing, they volunteered her to take center stage and influenced her to join the school choir. Two of her music teachers Carmley Sims and Carolyn Darnell, enrolled her in a summer program called the Black Academy of Arts and Letters. There, Turner sang Patti Labelle's "If Only You Knew" and instantly knew the stage was where she belonged.
"I just remember being so happy to see the looks on people's faces and see their reactions and to see how touched they were by the song. That's when I knew what I wanted to do."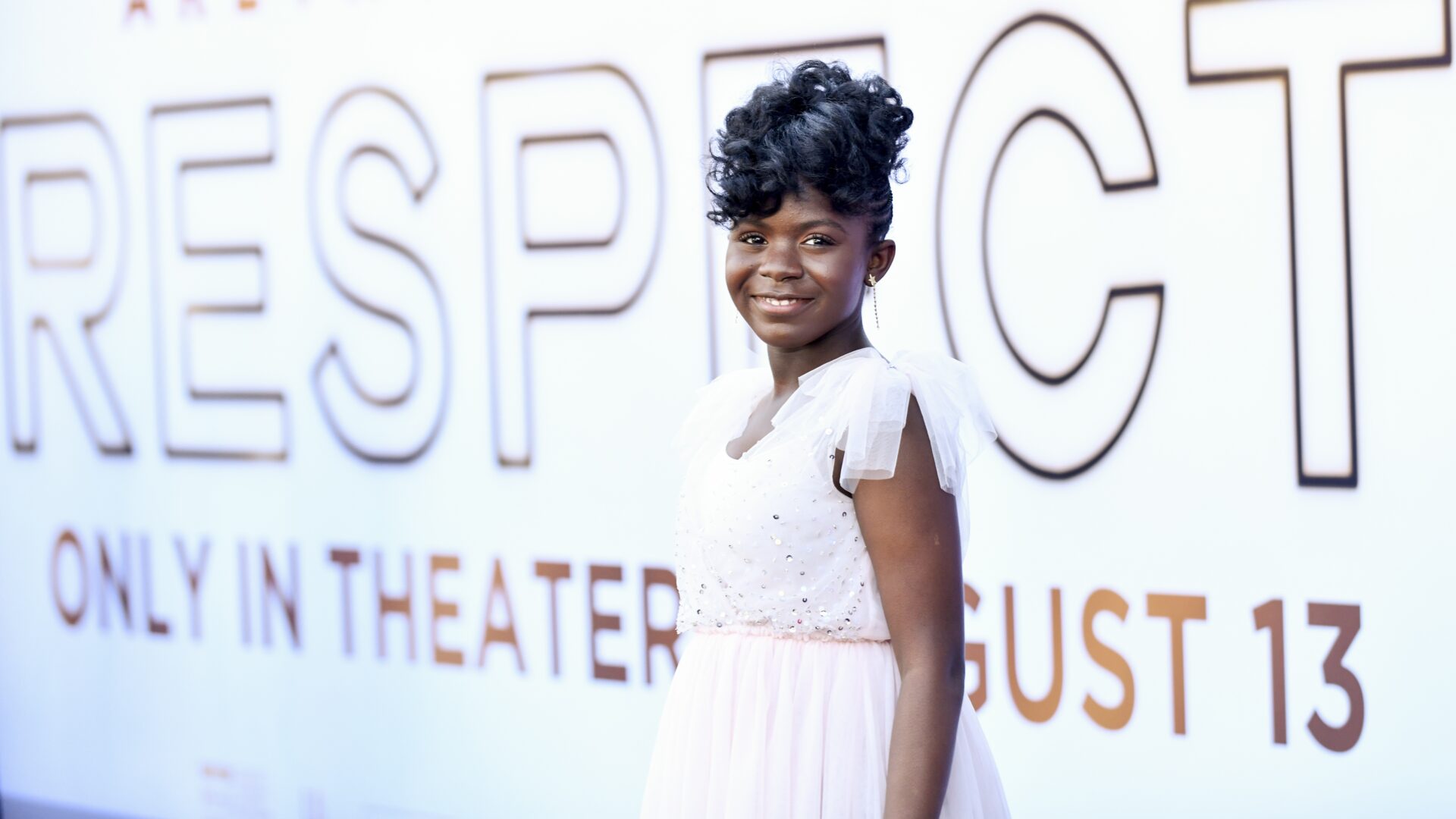 Photo Credit: Photo by Rodin Eckenroth/FilmMagic
RESPECT writer Tracey Scott Wilson, who referred to Turner as "so remarkable and so sweet," had never worked with a child actor. Wilson was initially hesitant because she had previously heard about others' tough experiences, but her work with Turner was smooth. "I sort of don't know how to say, but she was just raised, right. She was just sweet, polite, worked really hard, and understood the responsibilities that she had in playing Aretha," Wilson said.
Read our exclusive interview with actress Kyla-Drew about her new show with Jamie Foxx, 'Dad, Stop Embarrassing Me!'
"[Turner] understood the weight of it, but at the same time managed to not be crushed by it because I can't even imagine," she continued. Wilson praised Turner's voice as "remarkable" and found it hard to believe that "that voice was coming out of that child." In Wilson's eyes, Turner's natural talent assisted in her role as young Aretha because Franklin famously had a powerful voice from childhood.
Turner admitted adjusting to the role was difficult. "I didn't want to overact, I didn't want to underact. I wanted to make the performance as good as possible and for that, I had to really study the script and the songs," she said. "I had to make sure that I was in the part but also remember that this is not my story, but it's the story that I'm going to be telling. I have to make it as memorable as possible."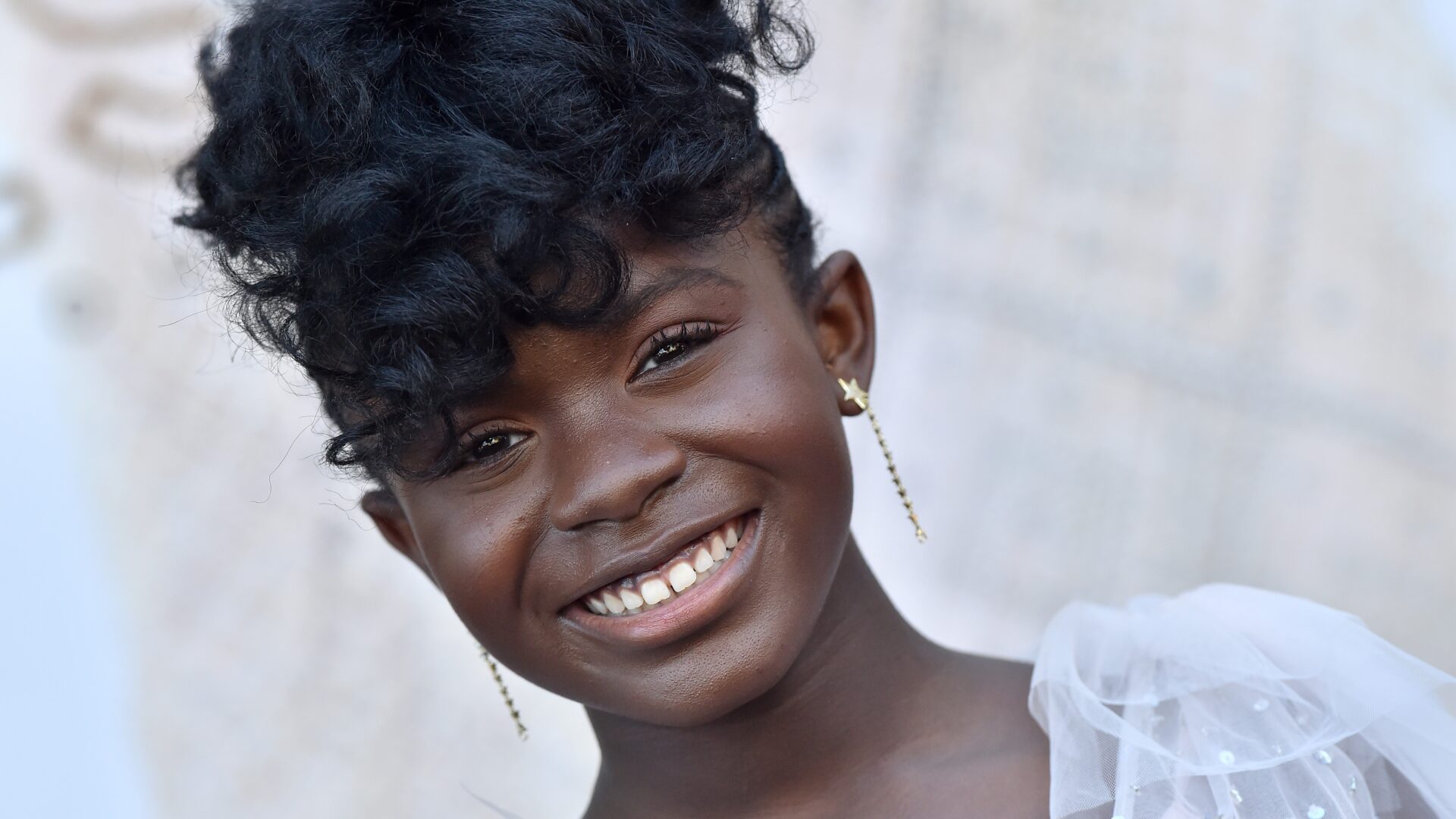 Photo Credit: Photo by Axelle/Bauer-Griffin/FilmMagic
Though Turner's own childhood doesn't have too much overlap with Franklin's, the RESPECT actress said she was able to connect with the role on the topics of grief and loss. "I've lost important people in my life," Turner said. Of course, the strongest link between Franklin and Turner is the a love of music. "With her singing, you can tell that she's really into the song. She's not singing for the people in the church, she's singing for God and for herself, and I feel that's also the way that I sing," the tween said of the late superstar.
Check out our chat with Bria Danielle, young star of Netflix's Thunder Force with Octavia Spencer and Melissa McCarthy!
When it came to Franklin's younger years, Wilson knew she couldn't include every single detail in RESPECT, simply because there wasn't enough time. "She had this extraordinary childhood that I don't even know that she realized was extraordinary," Wilson said. "It was about really trying to look at the moments in her childhood that that had formed her, the moments that would stay with her and haunt her, and the issues she would have to deal with as an adult."
As Franklin grew older, the mental and emotional trials she endured became more evident, with Wilson capturing the most minute details of the journey. From the complicated relationship with her father, who is played by Forrest Whittaker, to having her first child at 12 years old, RESPECT addresses the hardest times in Franklin's life.
"Laying the foundations for all of those things hopefully help the audience to understand her psychology when we pivot to Jennifer [Hudson as] teenage Aretha," Wilson said. "Seeing that those issues, and of course, being in a different time, not having the resources because you're just a child told to deal with it, and knowing that those things are there with her waiting to explode."
Overall, Turner was thrilled at the chance to make her first mark in entertainment and knew that her hard work was not in vain. What excited her most though was boosting her education on the Queen of Soul.
"Getting to learn so much about Aretha Franklin has really been great because I never knew what happened in her life and the things she'd been through, the trials and all her triumphs," Turner said. "Getting to learn about that was just the best.
RESPECT is in theaters now. Watch the full trailer below.
Photo Credit: Photo by Axelle/Bauer-Griffin/FilmMagic