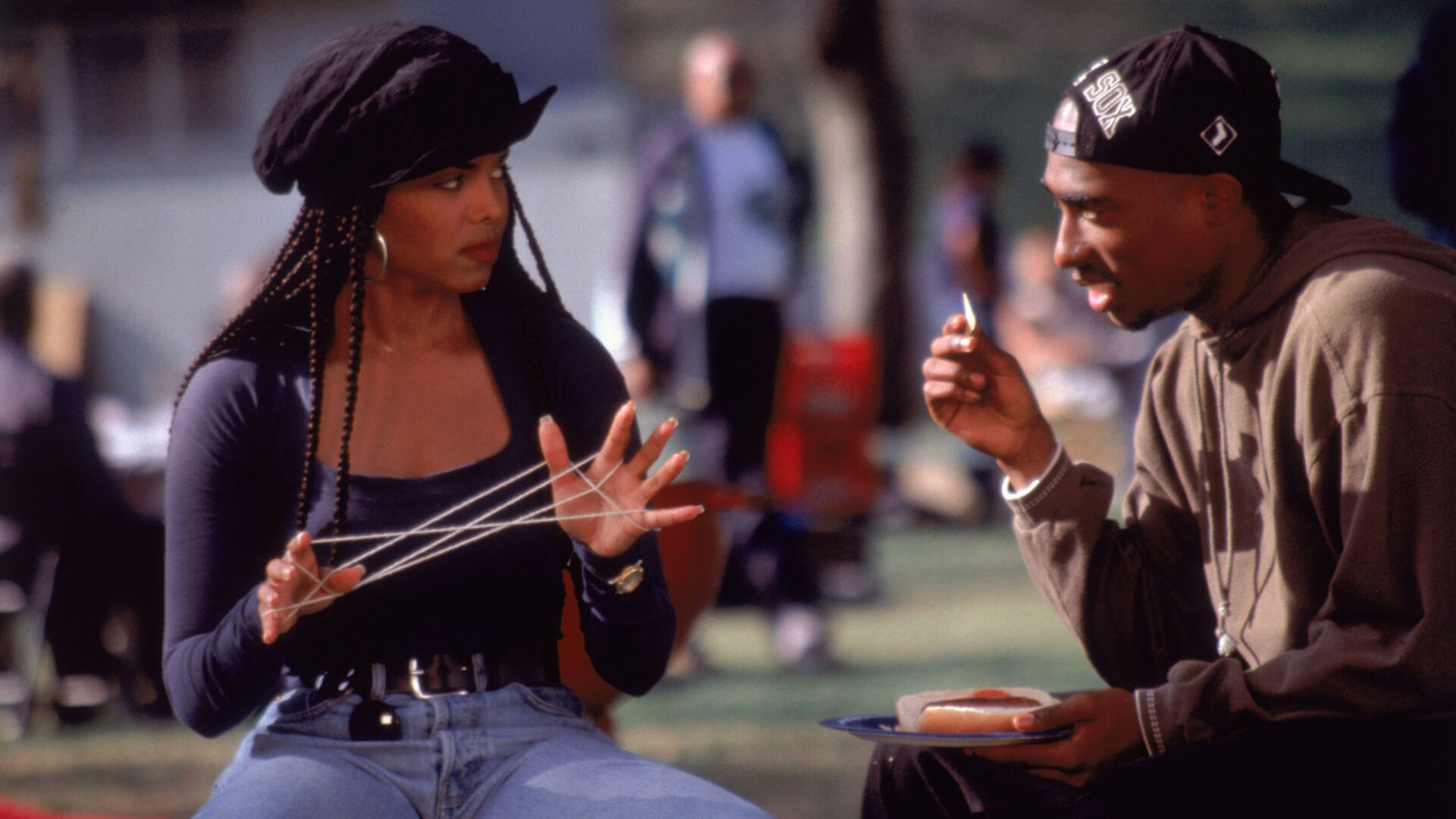 11 Black Movies And Shows To Watch On Hulu This Month
Catch these films and shows on the streaming platform starting this week.
As we move into a new month and prepare to spring into a new season, Black excellence will continue to be celebrated on Hulu with these Black-led films and TV shows.
This March, catch the misadventures of Zoey Johnson as she navigates her young adult years in Grown-ish and fall in love with classics Love and Basketball and Poetic Justice, as Hulu will be bringing you all of the Black content you've been craving! We at Girls United have put together a curated list of films and shows to be on the lookout for this month.
The movies and shows listed below will become available throughout the week, so grab your popcorn (and your blue light glasses if you're watching from your laptop) and unwind with some wine because you won't want to miss these!
The United States vs. Billie Holiday (2021)
History-making Golden Globe winner Andra Day stars in the raw, detailed film about the sting operation against acclaimed jazz singer Billie Holiday during the later years of her career. The movie is based on true events, and is bound to assure you why the "Rise Up" songstress' performance is award-winning. 
Beloved (1998)
Based on the book by late literary icon Toni Morrison, this '90s feature film stars beloved Hollywood greats, including Oprah Winfrey, Danny Glover and Kimberly Elise. The Oscar-nominated film adaptation, which was also produced by Winfrey, tells the story of a slave named Sethe who is paid a visit by the spirit of her deceased daughter.
Malcolm X (1992)
Nearly 30 years since its release, the three and a half hour biographical drama stars Denzel Washington as Malcolm X. Directed by Spike Lee and also starring Angela Bassett, this NAACP Image Award-winning film follows the Black Nationalist leader from his early childhood to his controversial work as an activist and a minister for the National of Islam.
Attack on the Block (2011)
Golden Globe-winner John Boyega stars in this sci-fi comedy film that follows the lives of three South London teens who defend "their block" from an alien invasion.
Poetic Justice (1993)
Who doesn't love a good romance film smothered in Black excellence? '
Janet Jackson captures the heart of the Poetic Justice audience as she plays Justice, a woman healing from the pain of her boyfriend's death through poetry. The late Tupac Shakur plays opposite of Jackson, Regina King appears as her best friend, Iesha, and the late John Singleton served as the director. Did we mention Maya Angelou wrote the featured poetry?
Living Single (1993-1998)
If you're looking for a great show to watch with your girlfriends, this throwback is the vibe. Living Single showcases the lives of a group of friends in their 20s, including journalist Khadijah James
(Queen Latifah), who are all doing their best to navigate love, friendship and careers while living in their Brooklyn brownstone.
Love and Basketball (2000)
This early 2000s romance film is sure to tug on your heart strings as it tracks the romantic lives and professional sports careers of Quincy McCall and Monica Wright (played by Omar Epps and Sanaa Lathan, respectively). Love and Basketball explores the definitions of growing pains, romance and playing to your fullest potential.
Grown-ish (2018-Present)
Grown-ish has returned for the second half of the third season and it's full of surprises! Zoey Johnson (Yara Shahidi) is balancing the maintenance of friendships with her friends at California University as she embarks on her journey as a full-time stylist for Joey Bada$$ and Indigo, who is played by Saweetie.
Chloe and Halle Bailey return as the feisty Forster twins as they go through love and focus on athleticism, while Trevor Jackson's Aaron fights the power on campus and Ryan Destiny taps into her character's love for film. 
Being Mary Jane (2013)
Need a show to unapologetically be glued to for 5 seasons that's filled with love, drama and impeccable fashion choices? You've come to the right place.
Created by Mara Brock Akil, Gabrielle Union stars in the drama series as Mary Jane Paul, a successful news anchor who searches for love while always looking around the wrong corners. The show also features appearances from Omari Hardwick, Raven Goodwin and Michael Ealy.
I Can Do Bad All By Myself (2009)
This Tyler Perry directed comedy drama follows Taraji P. Henson's character April, a nightclub singer who opens her home—and heart—to her niece and two nephews, who were caught stealing from Madea's home. The movie co-stars Brian White and Adam Rodriguez and features an appearance by Mary J. Blige.
Read about Mary J. Blige's best beauty moments here.
Genius: Aretha (2021)
Presented by National Geographic, this installment of the anthology series will star Cynthia Erivo, Rebecca Naomi Jones and Patrice Covington, as it chronicles the lifeof the late Queen of Soul, Aretha Franklin.