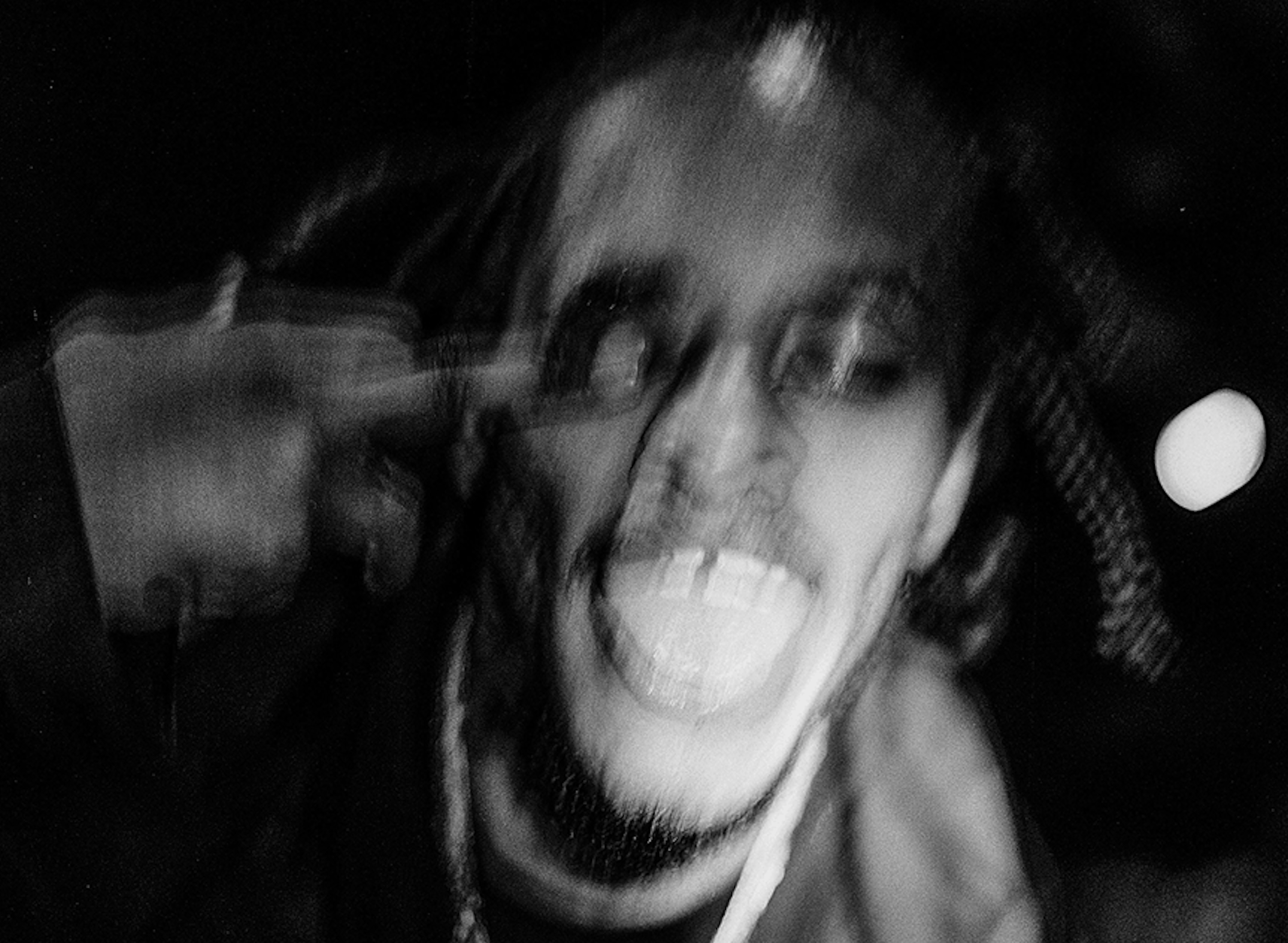 Pink Siifu's 'NEGRO' Gives Backstory To Black Emotional Turmoil
We spoke with the artist about his latest album.
"This that good for the soul, yeah this that soul food," Pink Siifu raps over "NEGRO," the title track from his second full length LP that's focused his ideas of being Black. For the track's, and album's, duration, Pink Siifu touches on various interconnected aspects of Blackness, and holds a mirror up to America. It cracks instantly.
"[A]ll of Black Americans are just as central to the narrative as he is."
Pink Siifu, born Livingston Matthews, is a part of a musical movement that mixes a number of influences, such as Black Nationalism, ancient African spirituality, punk, soul music, and '90s and early 2000s pop culture. The end results are spacey concoctions that often reverberate through the emotional spectrum, and are intertwined with the Black experience.
The artist has made waves for years under a variety of names, and as a member of multiple collectives, and with NEGRO, Pink Siifu bursts through any misconceptions and lazy comparisons to make it known exactly who he is. Though he rose to prominence with the release of 2018 project ensley, it's evident that he's more concerned with personal evolution than musical safety.
His affiliations and influences are vast, but Pink Siifu remains the center of his work. Yet, all Black Americans are just as pivotal to this narrative as he is.
The pronounced punk influences throughout NEGRO are inescapable, and wholly welcome. "If you've seen me at these shows, I be in the pit," the rapper said. "F—-d up my fresh, black pair of Forces in a H09909 moshpit at Afropunk."
Pink Siifu's interest in punk music isn't new. In fact, he's been cultivating it since childhood. He recalls hearing rock and punk music in action movies growing up, and inquiring about the guitar-heavy songs that intrigued him the most. Years later, a romantic encounter with a big time Bad Brains fan further exposed him to the scene, thus giving him the fuel to further explore that side of himself. "At the root of it, I like eclectic shit. I like shit that just jump everywhere," he said.
"I wanted to make the website more of like an exhibit and go into the mind of the album."
When it came to having a visual component for NEGRO, Pink Siifu knew how crucial have strong imagery was, and sought to create something that his peers would remember. The result, a website hosting photos, a manifesto, and an embedded Bandcamp player that allows you to listen to the album, is a living document that the artist plans on consistently updating with words and photos. When scrolling through the site, you're presented with seemingly scattered photos that as a whole are easily understood by young Black people who've grown up in a specific corner of the internet, and now use the web to express themselves.
This method of musical archiving isn't something Siifu recently dove into, but inspired by Solange Knowles' 2019 Black Planet takeover for her When I Get Home album, he knew he wanted to take his ideas to a new level. So he connected with New York based web developer Ain't Wet and began ideating.
"If you go on my Bandcamp, I got [album] covers of just my family," Pink Siifu said. "My beat covers are mostly my family photos. I always f—–d with that shit, so I was like 'I should probably make that the homepage.' Those photos show inspiration I drew from. I wanted to make the website more of like an exhibit and go into the mind of the album."

In numerous neighborhood subway stations throughout New York City, (where Pink Siifu once lived for a year) after you descend subway escalators, elevators, and thigh-toning stairs, you're greeted by stern-looking Black men distributing newspapers and speaking on the impending doom of the world. Their presence is so engrained in New Yorkers until they become one with the train station and are that much easier to tune out. It's unwise classify them as just another squad of religious fanatics who harass and instill fear in people in transit, because these men are a bit different. They follow a code of ethics and refrain from pork. They once were the ultimate models of Black excellence through self-control and self-awareness. These Black men are Muslims and their impact is strongly felt throughout NEGRO.
"I still wouldn't say that I'm highly religious," Siifu said candidly. Like many born after the wave of transcendence of 1960s, he prefers the term "spiritual." "It's a back story that comes with all of that shit, like when you put a title on it, but [Islamic] and Five Percenter ideologies, principles and practices are basically what I like to practice," he shared.
For some, it's easy to lump all Black spiritualists together. While it's true that they're connected through strict diets, ideas on the power of Black mobility, channeled rage and raised fists, each group is different. NEGRO, and its site, pull most heavily from Black muslims and their anti-police rhetoric, which Siifu gives double meaning when he references pigs, and his refusal to partake.
Within the album's manifesto, Siifu included an ode to one of the most famous Black Muslims, Malcolm X, letting listeners in early on some of the background of NEGRO's militant nature.
Malcolm X rests in the heart of the idea of Black American rage. Although he wasn't the first to express anger because of how Black people were being treated by white people, and the social, economic and political extensions of whiteness, he was one of the most profound. He is crucial to understanding the history of Black fury, which is the backbone of Siifu's latest offering.
On NEGRO, Siifu screams and screeches about police brutality, white people's unwanted adoration of Black culture, genocide, and other instances and mentalities that have ultimately harmed Black people. It's enough to make any of us sad, but sadness simply doesn't inspire action the way fury does. Siifu knows this, and chose to instill his project with hot coals of wrath, in hopes of pushing us to revolt and finally overcome all we've endured. This anger is most apparent on songs like "SMD."
Fury has value. Black fury has validity. But what you do with it once it's processed is up to you, and Pink Siifu's NEGRO is here to guide you through those tough emotions as you become your Blackest, best self.
Listen to NEGRO here.
Photo credit: Source