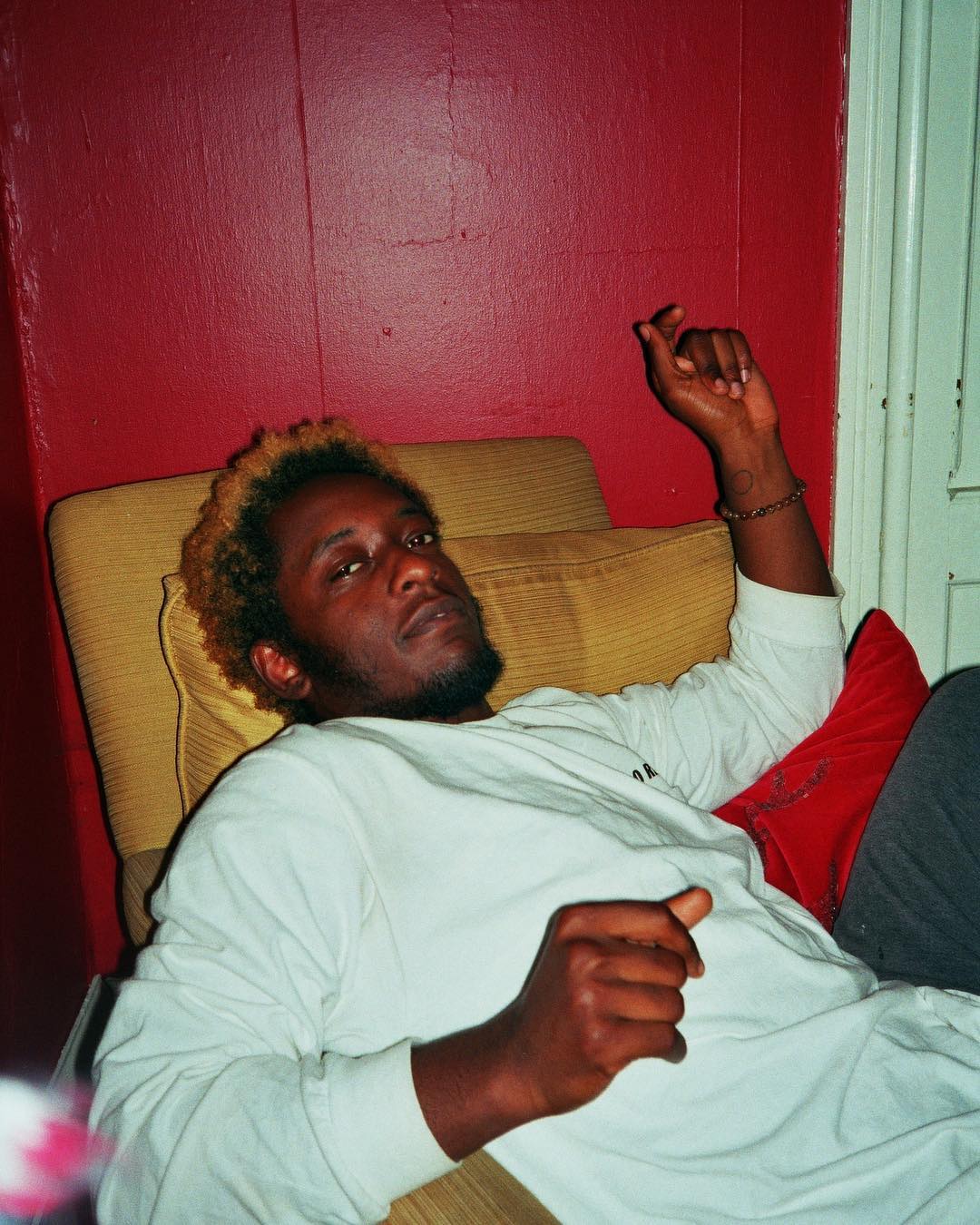 Jazz Musician Amani Fela Has Got Serious Soul
The musician is a part of a forthcoming soul album that features Erykah Badu, FKA Twigs, and D'Angelo. He spoke to us about why he's not a fan of streaming.
In a world of career-defining tweets and mindless social media musings, Amani Fela is a breath of fresh air. He is at ease, but still fully aware. And during our brief phone calls, he personifies calm and takes time to think before he speaks.
Fela's a jazz musician and a member of a burgeoning, cross country music collective that doesn't quite have a name. The loose squad, which includes talented artists like Liv.e, bbymutha, Pink Siifu, and Earl Sweatshirt, is a genre-spanning team that creates blends of hip-hop, funk, rock, and soul. It's not too far off from the Soulquarians, which is ironic given that Fela collaborated with two Soulquarians on an upcoming project.
Slingbaum, a mysterious musician and curator, contacted Fela to be a part of his first record, Slingbaum One, two years ago. They met while performing at the Bluenote Jazz Club, and the musician soon shared very vague project details with Fela. They then collaborated on what would become "Behoove," a song that features Erykah Badu and D'Angelo. Slingbaum One is a star studded effort—Questlove, FKA Twigs, Syd and Bilal also appear on the short album—but, the project's real kicker is that it is only available on vinyl.
There are undeniable implications in refusing to put releases on major streaming services. "It's a bold statement in the sense that it's a big 'f— you' to the industry. I'm not a fan of the way music is being distributed en masse," Fela told Girls United. "I'm a fan of sites like Bandcamp that kind of make it easy for independent artists." Artists have long fought against having their work appear on streaming sites. Fela believes that this should become a trend, and that those in power should encourage fellow musicians to begin distancing themselves from streaming platforms. "I don't know why so many people are feeding into the whole [streaming] shit," Fela shared. "[The fact that the project won't be appearing on a site] is a big part of the reason why I wanted to do it."
Keep up with Amani Fela by following him on Instagram. Order Slingbaum One here.
Photo credit: Amani Fela's Instagram
This interview has been lightly edited for clarity.