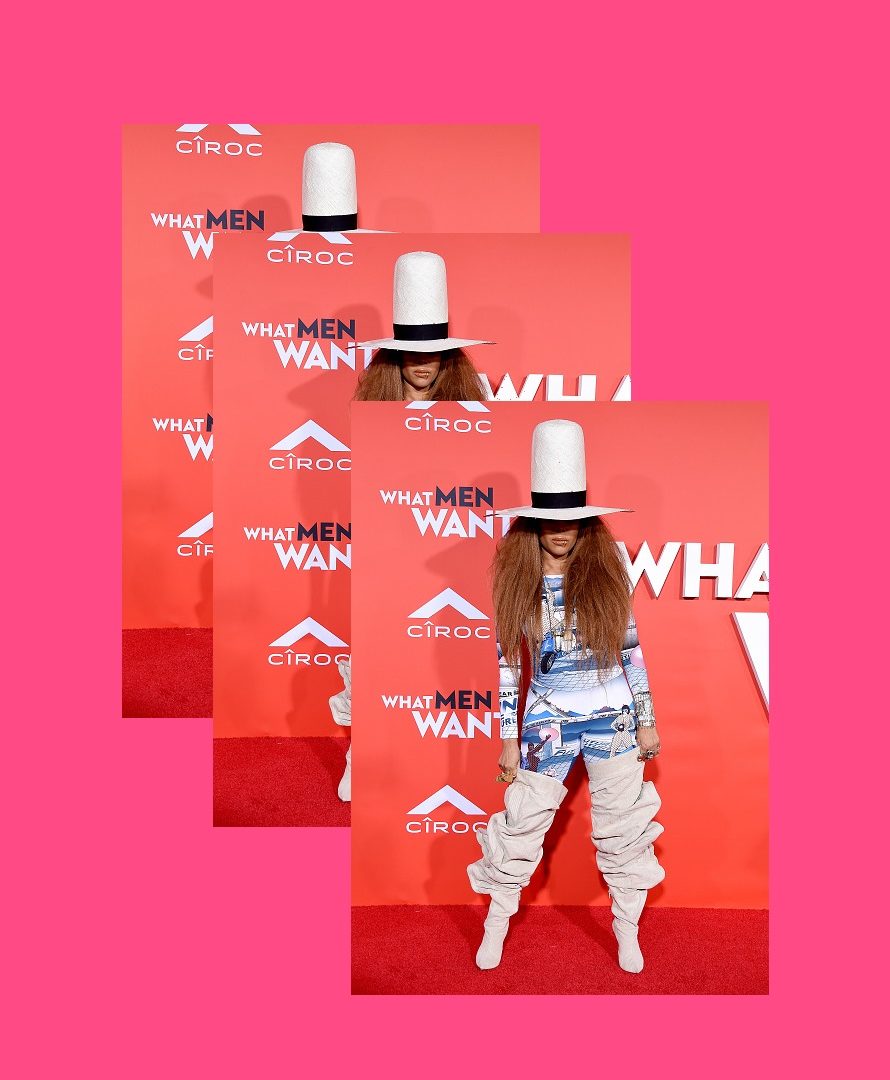 Erykah Badu Is Launching An Online Store
The eclectic soul queen shared details of her forthcoming store in an interview with InStyle.
Erykah Badu has killer style. Whether she's wearing custom, Infinity stone-like grills, sky-scraping top hats, or Margiela tabi boots, she's always on top of fashion. So it's only right that the Dallas-based artist have a fashion hub to share her own merchandise.
Erykah Badu's formal introduction to the masses was her debut release, Baduizm. We saw the Afrocentric singer in piling head wraps, thick, metallic bracelets, floor length skirts and bright colored tanks. Her style was instantly iconic, and it remains a source of inspiration for Black women. Badu's approach has evolved since then – even though she "hasn't gotten rid of one piece of clothing since the mid 90s,". According to her interview with InStyle, the artist uses several closets and storage spaces, which she fills in part with bespoke, designer pieces.
Her store, called Badu World Market, takes some inspiration from in-your-face streetwear brand Chinatown Market.
In addition to her own merch, Ms. Badu will also share interesting accessories from all over the world, such as herbs and Japanese sandals. Additionally, she will also be selling art created in collaboration with international artists.
Singers entering the fashion world isn't a new phenomenon. In 2006, Beyoncé debuted her ready-to-wear fashion line, House of Dereon. These days, she runs athleisure brand Ivy Park, which has a huge collaboration with Adidas in the works. SZA is also working on sustainable merch that includes hoodies, 90s-inspired windbreakers and sweatshirts. And of course, Ms. Fenty herself, Rihanna, has spent the last five years becoming a fashion force to be reckoned with. Last year, she launched her lingerie line, SavageXFenty, and then worked with legendary fashion conglomerate LVMH on Fenty.
Erykah Badu's eclectic, personal style is a major component of her legacy and fans can never quite predict her next step. You may catch her touring the world while wearing a gold, fringed wig made of tinsel, sweats and elevator boots. It's as equally likely that you'll spot her in a bootlegged Gucci, Fendi, and Louis Vuitton sweater. You just never know – and that's part of the appeal. With being said, we can't wait to see what the queen has in store for us.
Photo credit: Getty Images