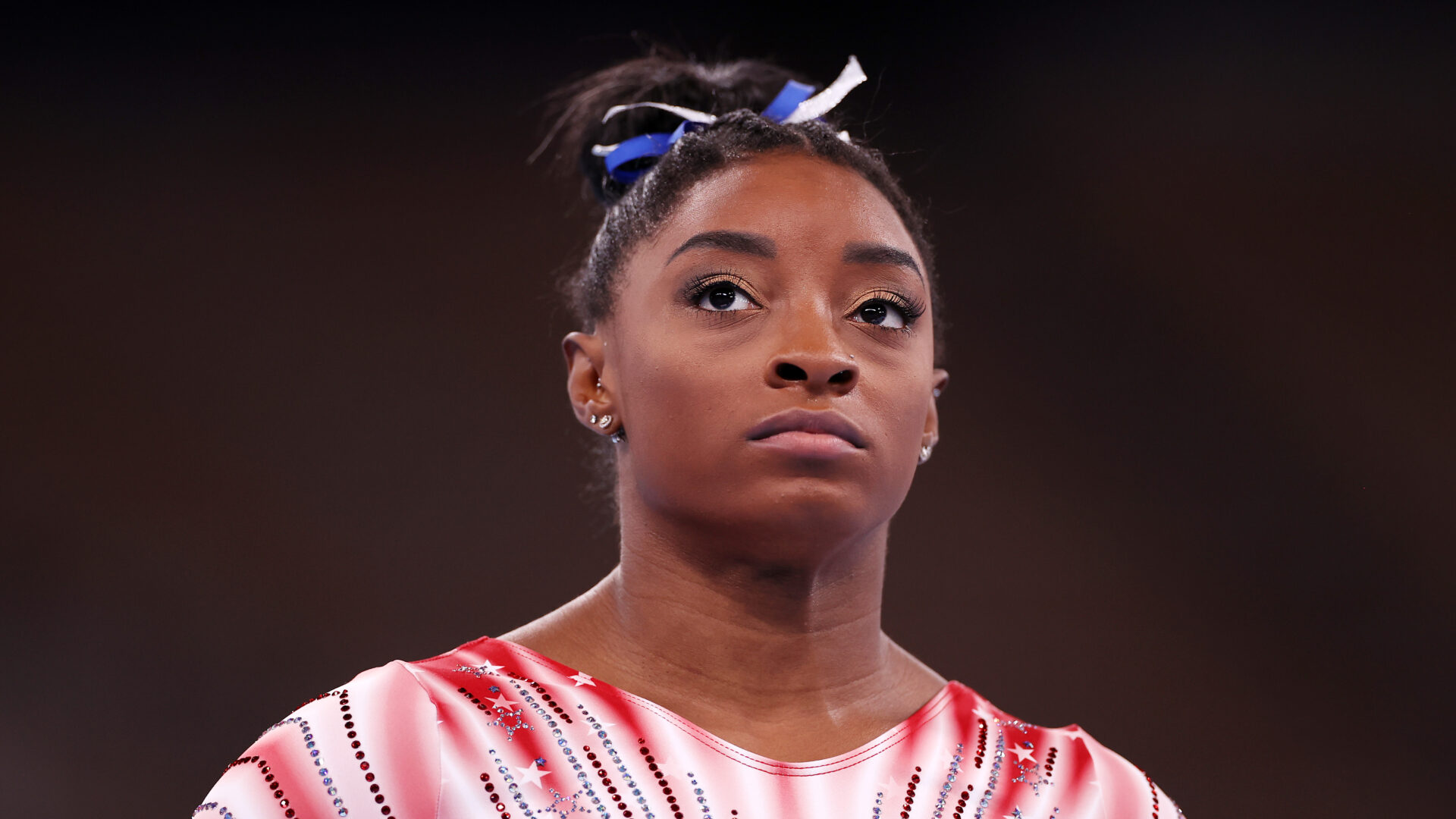 Simone Biles Reveals Her Aunt Suddenly Passed Away
We are sending love to the gymnast and her family.
In her last event of the 2020 Tokyo Olympics, the balance beam, Simone Biles won bronze, winning her seventh Olympic medal. She is now tied with Shannon Miller for the most Olympic medals won by an American gymnast in history. Afterwards, Biles revealed her family was dealing with major loss, as her aunt on father's side had died.
One of Biles' coaches, Cecile Canqueteau-Landi, quickly asked the 24-year-old what she needed.
"[S]he said, 'I just need some time," Canqueteau-Landi said to People. "I said, 'You call me, text me if you need anything I'll be here. Whatever that is.' She called her parents. She said, 'There's nothing I can do from over here. So I'm just going to finish my week and when I get home we'll deal with it.'"
Biles came in third place behind Guan Chenchen and Tang Xijing, who are both team China. Chechen won gold, Xijing won silver.
Biles had to cut out some of the more intense aspects of her routine that required her to twist, but remained impressive. During her practice run throughs of the routine, thee crowd, which was much smaller than usual due to the COVID-19 pandemic, cheered for her.
Her final score was 14.000.
Biles' return comes after withdrawing from several events due to mental health concerns. She also revealed dealing with "the twisties," which is a mental block that is disorienting. This can be extremely dangerous for gymnasts. The conversation that ensued focused on the intense pressure many Black women feel to prioritize their work and not themselves, with many speaking highly of Biles for honoring herself.
Read about how protecting your mental health is a true prize in this exclusive op-ed.
Photo credit: Laurence Griffiths / Staff