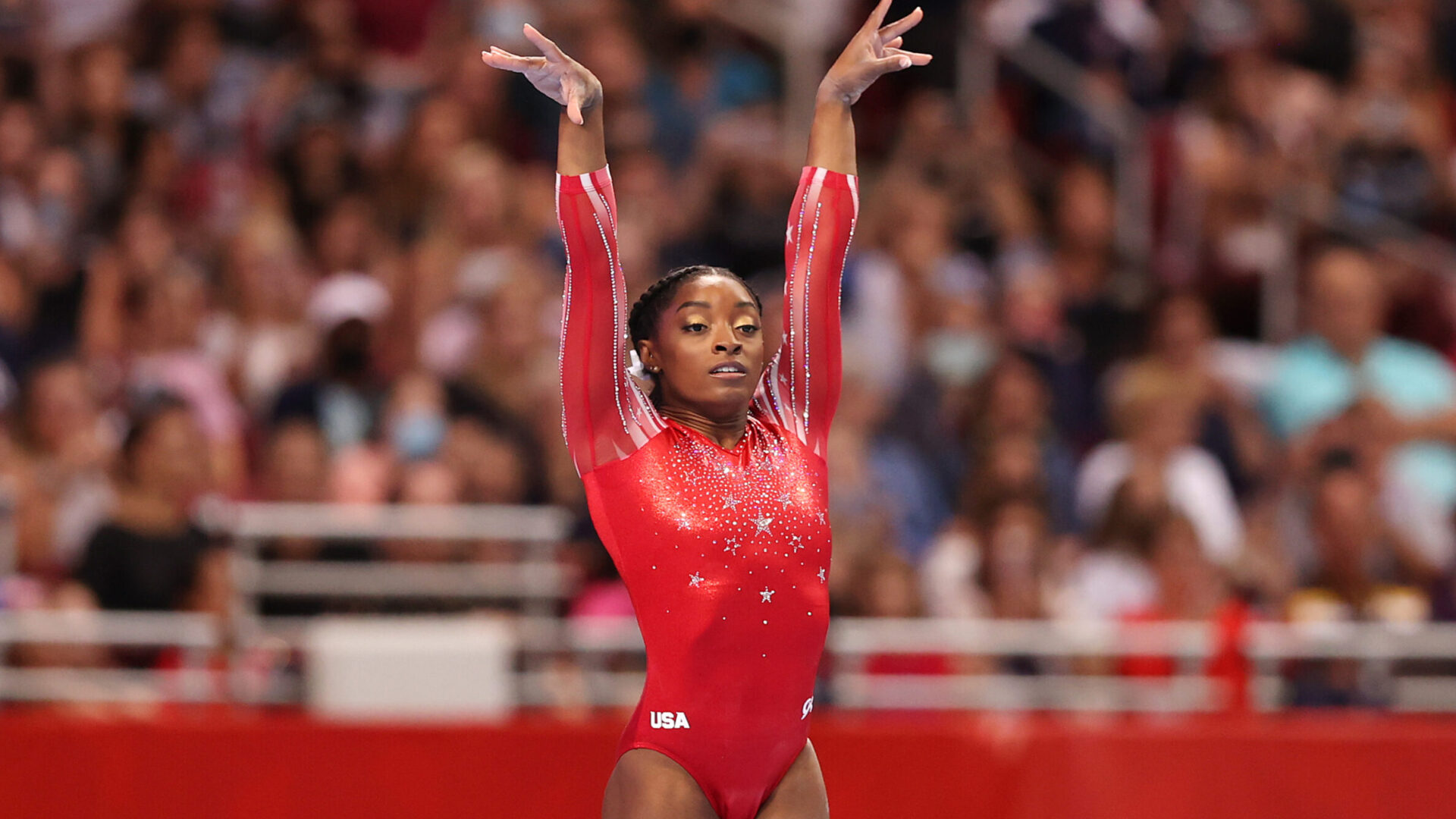 Simone Biles Hasn't Lost An All-Around Competition In This Many Years
She's the G.O.A.T. for a reason.
Gymnast Simone Biles is gearing up to appear at the upcoming Tokyo Olympics and she's expected to dazzle with her daring moves. It's been revealed that the 24-year-old hasn't lost an all around competition in 8 years, so we're excited to see if she continues her winning streak.
Biles is currently the most decorated gymnast in history.
Watch Simone defy physics in an ad for the Olympic Games.
In late May, she became the first woman to ever land a Yurchenko double pike during a competition, adding to her list of history-making moves.
During her July 2021 conversation with the Wall Street Journal, Biles said her focus is on having fun with her sport. "Now I can enjoy my gymnastics. It's really up to me," she shared. "And that probably also comes along with how many titles I've won and everything I've established. It's like, OK, well, the facts are on the paper. I feel like now I don't have to prove anything to anybody…. I'm trying to level up."
Biles wowed at the Olympic trials, coming in first place. Her US teammates are set to include Jordan Chiles, Grace MacCallum and MyKayla Skinner.
Read Essence Girls United's 2021 digital cover story with the Black women of the UCLA gymnastics team.
Chiles made headlines after revealing Biles gave her a push to continue her gymnastics career and work with her and her coaches in Spring, Texas. The generous offer gave her a second wind after showing tons of promise, but getting overlooked and ultimately not participating in the World Championships.
On July 19, it was reported Kayla Eaker, one of the gymnastics teams' alternates, had tested positive for COVID-19. Eaker and another alternate who also tested positive, would have to undergo additional quarantine limitations.
If you enjoyed this story, read our interview with Dominique Dawes, the first African-American to win an Olympic gold medal in gymnastics.
Photo credit: Getty Images / Carmen Mandato / Staff