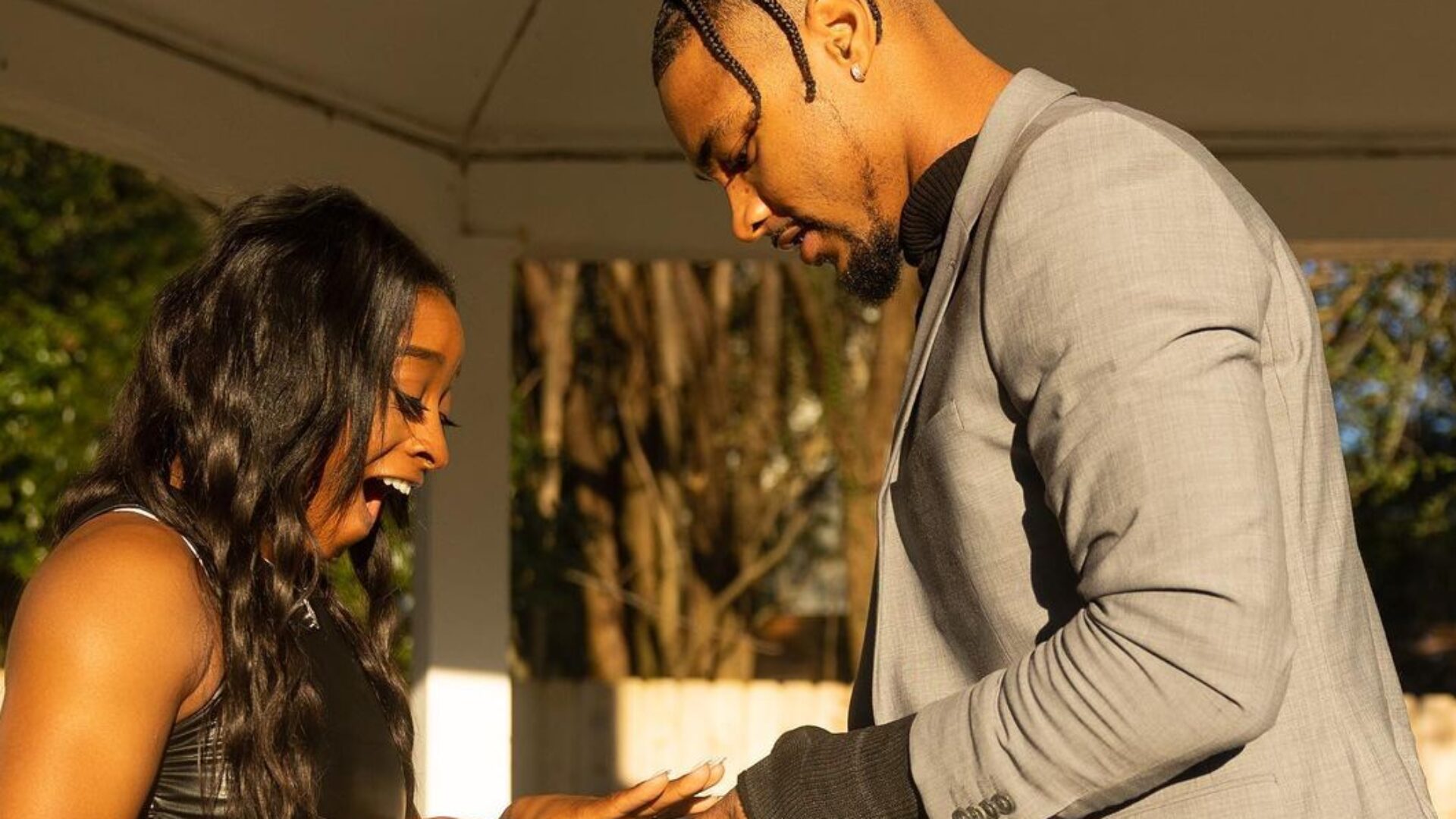 Everything We Know About Simone Biles' Gorgeous Engagement Ring
On February 15, Biles announced her engagement to NFL player Jonathan Owens.
On February 15, Olympic gold medalist, self-care advocate, and ESSENCE December 2021 cover star Simone Biles announced that she's adding a new title to her growing collection: fiancée. Biles is engaged to Jonathan Owens, safety for the Houston Texans, after a 2-year romance. The news broke the internet, with many fans wanting to know more about the stunning diamond ring Biles was sporting.
The oval-cut ring was co-created with Houston jeweler Zo Frost. In an interview with Page Six, Frost talked about working with Owens over the course of a couple of months to design the perfect ring for the future Mrs. Owens. He also revealed that the precious stone was selected by Owens himself.
"He and I started the process together a few months ago to select the perfect diamond for Simone that was handpicked by Jonathan," he said.
Frost has also designed pieces for Drake.
For the special ring, Owens chose a 3-carat stone with VVS2 clarity and added extra flair. According to Kathryn Money, SVP of Merchandising and Retail of jewelry brand Brilliant Earth, the ring appears to cost anywhere from $50,000 to $75,000. Of course, this may vary based on additional details surrounding the individual stones.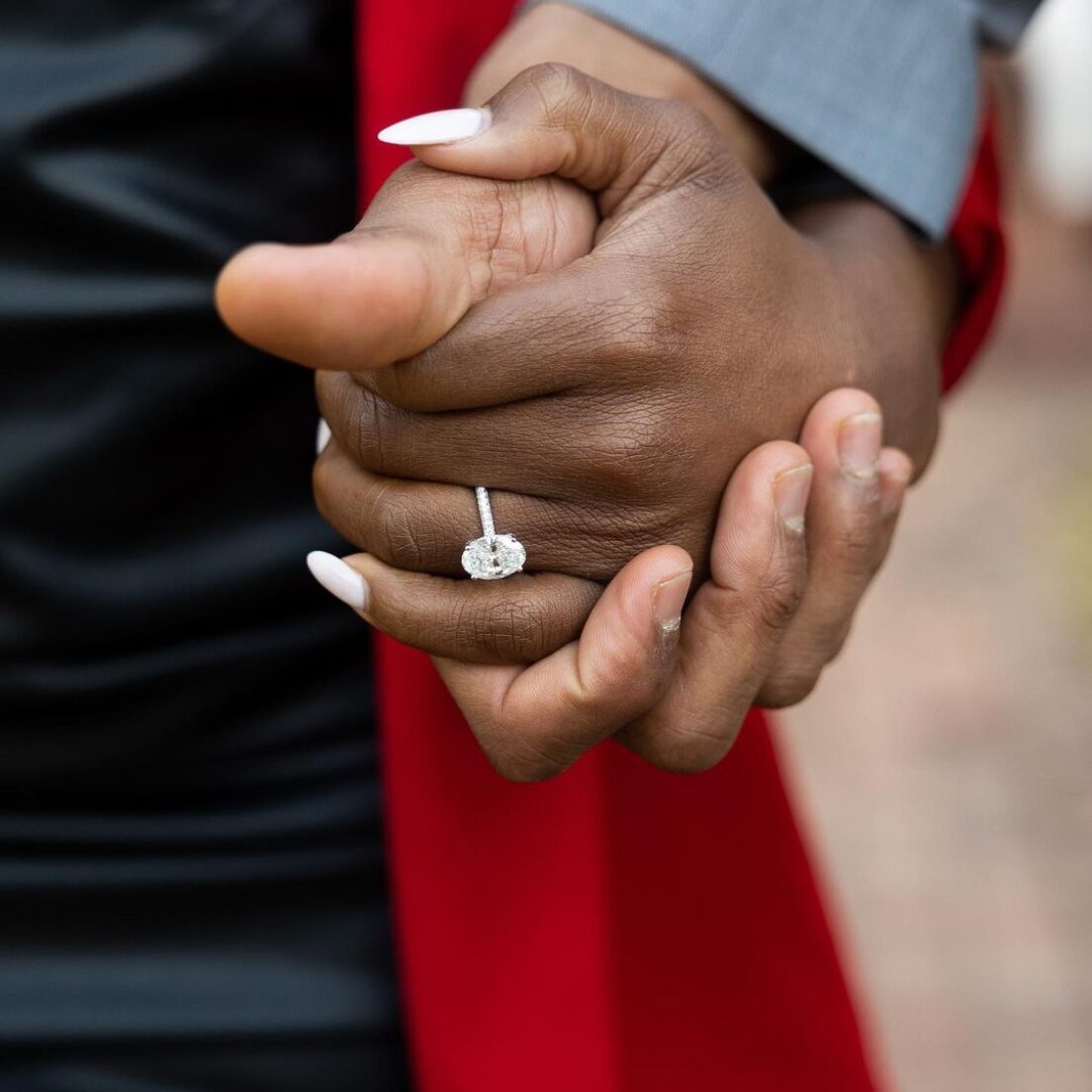 Owens and Biles met via social media right before the COVID-19 pandemic began. Surprisingly, Owens hadn't yet heard of his uber talented wife-to-be. "I didn't know who she was," Owens said to Texas Monthly. "I just hadn't heard of her, and when I told her that, that's one of the things she liked." They have since become inseparable.
"This was a match made in heaven," Owens also said. "There's no better person for me. She loves me, she's so affectionate. I just love that. And it's just intoxicating seeing how much work she puts into everything."
Congratulations to the happy couple!