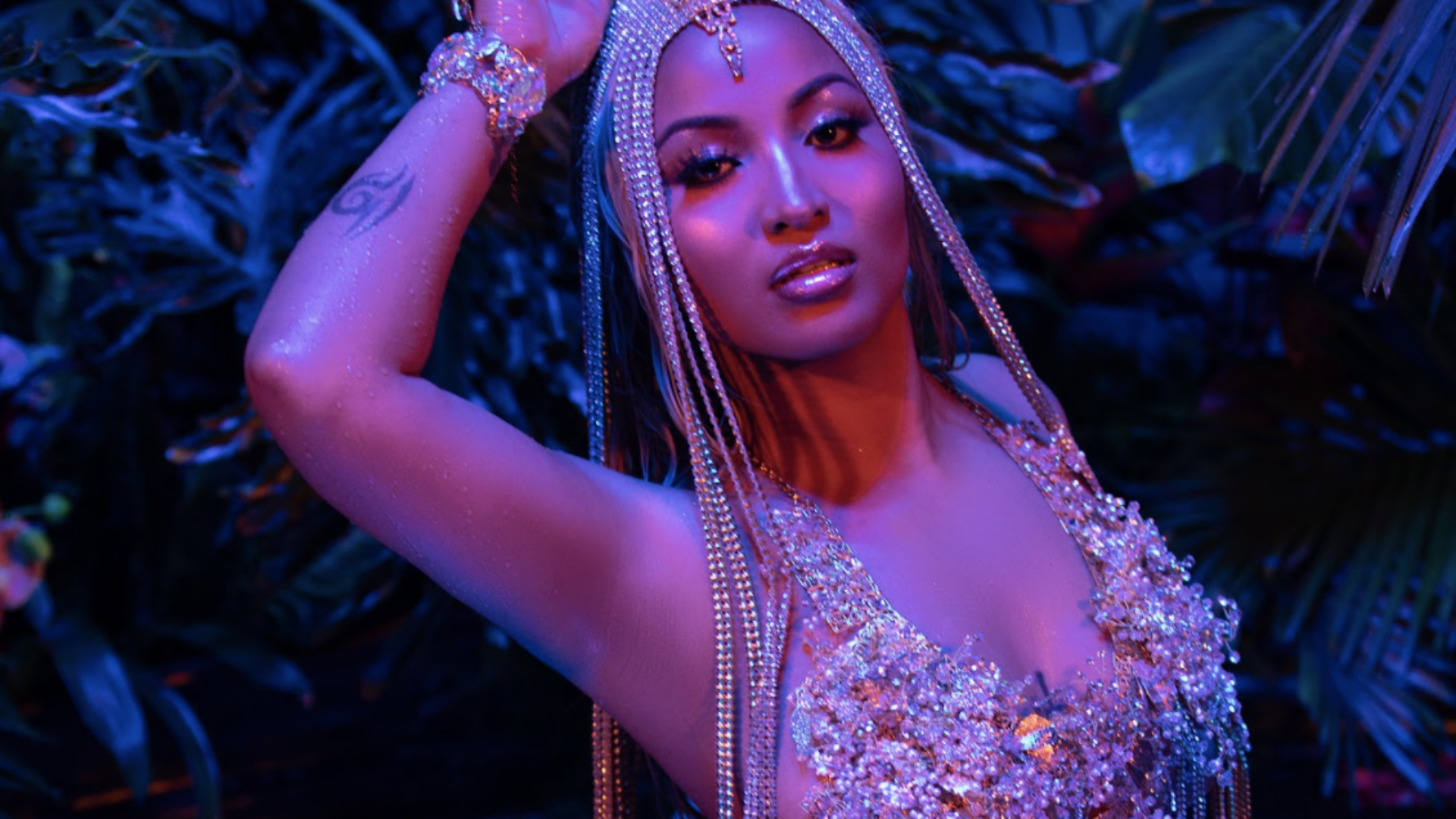 Shenseea Is Ready For Pop Stardom
We sat down with the "Lick" artist ahead of the release of her debut album, 'Alpha.'
Shenseea is glued to her glam chair when we greet each other over Zoom in the middle of her jam-packed schedule. "I have a performance at MTV today," she shares as her stylist smooths her hair into a ponytail. To the naked eye, this moment may seem like a casual glimpse into the life of a recording artist. For Shenseea, whose debut album Alpha is due out on March 11, it is a sign of a vision manifested. 
Deemed a fast-rising act in dancehall, Shenseea has been set on taking her talent to the world stage. Just five years ago as a breakout star in Jamaica, the proud mother of one predicted she would become an international artist. "It's always been a dream for me," she tells Girls United. "Every journalist back then asked me, 'In the next five years, where do you see yourself?' It's been five years. It's time for me to do what I came to do."
Since capturing the Caribbean's attention with her Vybz Kartel feature "Loodi" in 2016, the now 25-year-old has hit a number of milestones. First dancehall artist signed to Interscope Records, first Jamaican artist to hit the Rolling Loud stage, and first female dancehall artist out of Jamaica to make the Billboard Hot 100 in 17 years are a mere few that gleam on her resume. Not to mention, she is nominated for an Album of the Year Grammy for her features on Kanye West's Donda ("Ok Ok pt 2" and "Pure Souls") before her own album has hit streaming platforms. "I've been making all those firsts, and I didn't even realize that I was doing it. I've literally just been doing my thing and focusing on my next goal. I've never aspired to be the first of this or the first of that," she says.
"What's important to me is that I want the world to hear my music. That's what I want. That's my goal. I want everyone to listen to me."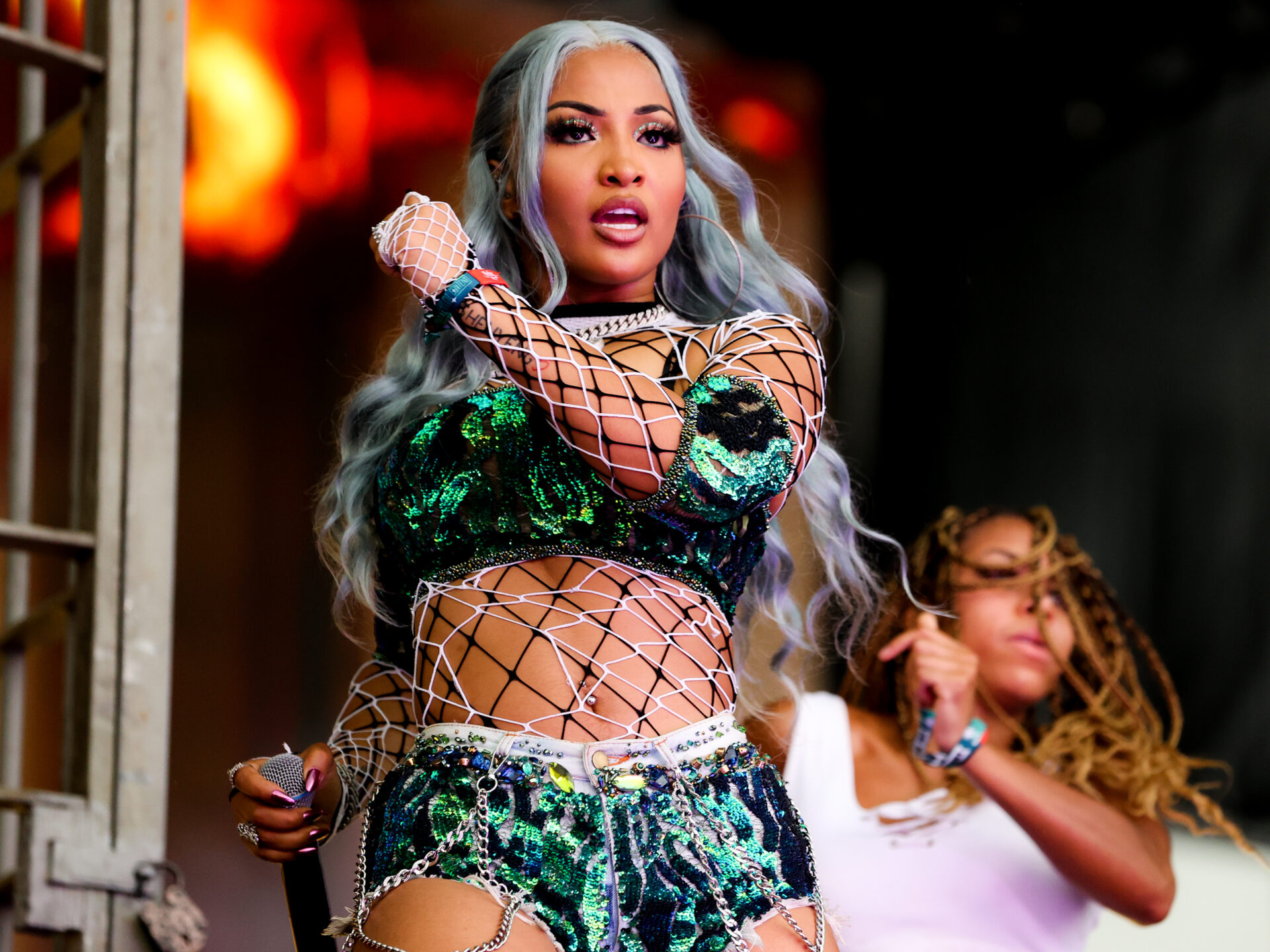 On the ground in Jamaica, the Kingston-raised artist built a consistent catalog under the tutelage of her first manager, Romeich Major. Once a promotional girl for his company, Romeich Entertainment, Shenseea caught his ear with song covers that made rounds on WhatsApp. With little money to her name and a newborn son to raise, the single mom lunged toward her dreams with relentless ambition. In the spirit of her predecessors Patra and Lady Saw, she soon emerged to the fore of dancehall with songs like "Shen Yeng Anthem" and "Trending Gyal" that championed independence and bossing up. "I feel like I stood out because I came in with that [energy]," she reflects. 
Now signed to her producer Rvssian's Rich Immigrants imprint (Interscope Records), the "Blessed" artist is ready to evolve with her first album. Her drive to empower women, which springs from life lessons passed down from her late mom and aunt, pulses through Alpha. What also makes its presence felt on the project is Shenseea's dimension as a creative. "Now, I'm actually showing how versatile I am," she says of her debut. "I can sing, rap, and do pop."
"I have unlocked some keys in my voice that I did not know I could hit," she adds with a laugh. "I've always been a fan of different genres of music. I feel like this is what makes the album so special because all of it is infused on the album."
While the Grammy nominee has cleared rumors of abandoning dancehall, her crossover, helmed by recent singles "Lick" featuring Megan Thee Stallion and "R U That" featuring 21 Savage, hasn't come without criticism. "People take a certain amount of time to adapt to change. I'm in that space where people are looking to see if this is going to work or if I have the potential to do this fully," Shenseea expresses. "I'm right where the bridge is."
Whether warranted or unsolicited, becoming a bigger star has drawn more eyes and opinions on Shenseea's every move. It's a shift she handles with balance. On one hand, she is fueled by the commentary. "I do listen to my haters," she reveals. "I feel like they really do make me better."
On the other, she is committed to protecting her peace and cites God, the memory of her mother, and her circle as sources of good energy. "I try to keep positive people around me because the media is just the media. The net is the net, but real life is completely different," she reflects. "If you can't control what people are saying in the media, control the vibes that are around you. It helps to keep you focused."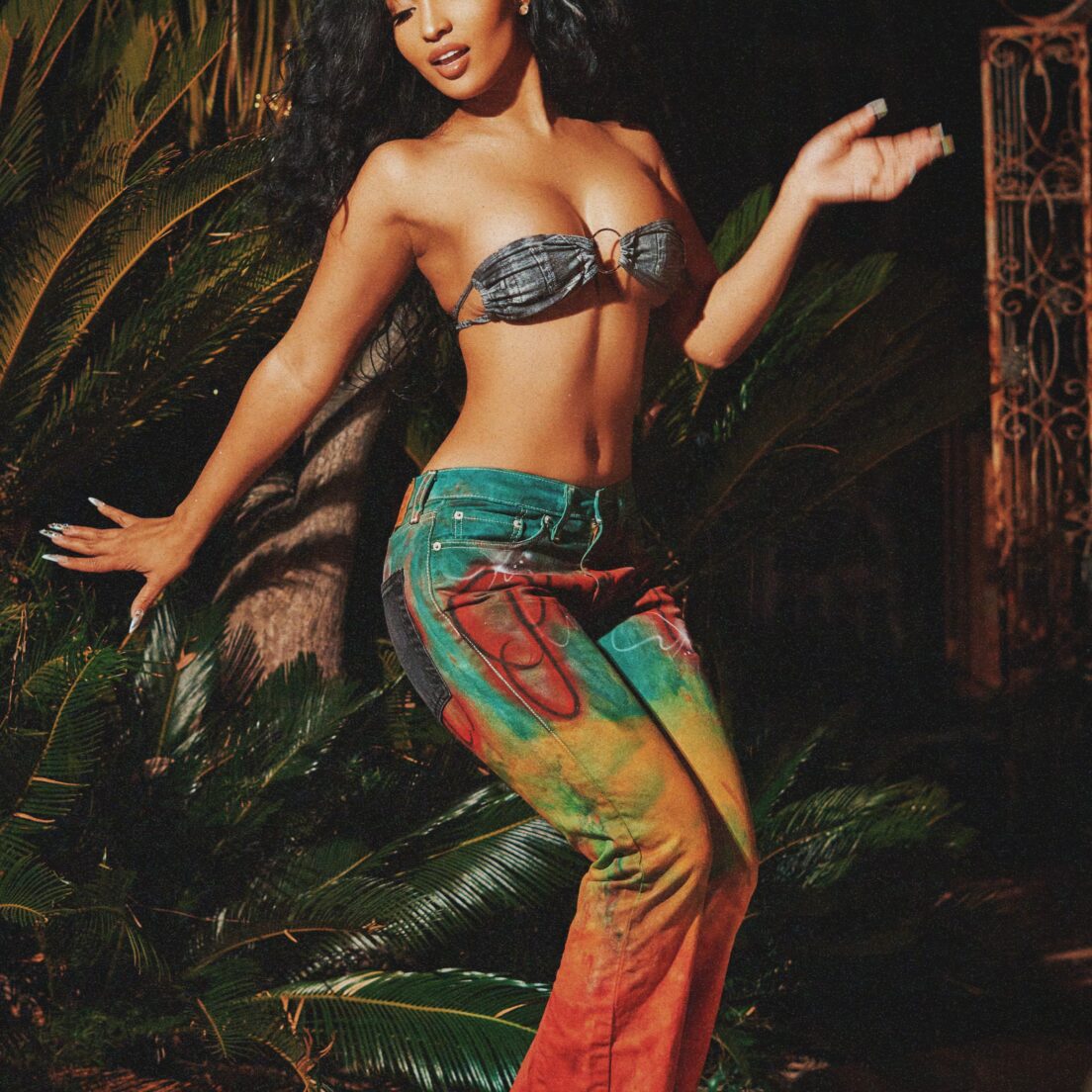 She adds, "It's not about putting my whole mentality into a metaverse. I'm still stuck in the real world, and I like it like that."
Right now, Shenseea's eyes are pinned on becoming the biggest female star Jamaica has seen. While she salutes Alpha collaborators Beenie Man ("Henkel Glue") and Sean Paul ("Lying If I Call It Love") for blazing a trail for her to follow, she points out a void in mainstream music that she aims to fill. "Nicki Minaj is from Trinidad, Rihanna is from Barbados, but we have never had a Jamaican female artist who has done it big like them. I aspire to be that person."
The Savage X Fenty ambassador knows it's attainable, crediting Rihanna's rise to fame as a young woman from the West Indies as an undying source of inspiration. "She showed me that it's possible to break out from the Caribbean and become a billionaire. The top of the top."
With Alpha, Shenseea is betting on herself like never before and sealing her journey to come with the same assurance she exuded five years ago as a hopeful international star. "I'm willing to start over from scratch to get what I want. I've been doing this for such a long time, but I'm willing to lose to win," she tells me. "Not everybody is willing to take the risk of coming down from the highest pedestal to start from the bottom again."
"I'm most proud of the fact that I'm still here," she affirms. "I'm proud of the fact that I still have the drive to go further."
Photo credit: Brandon Almengo (@brandonalmengo)