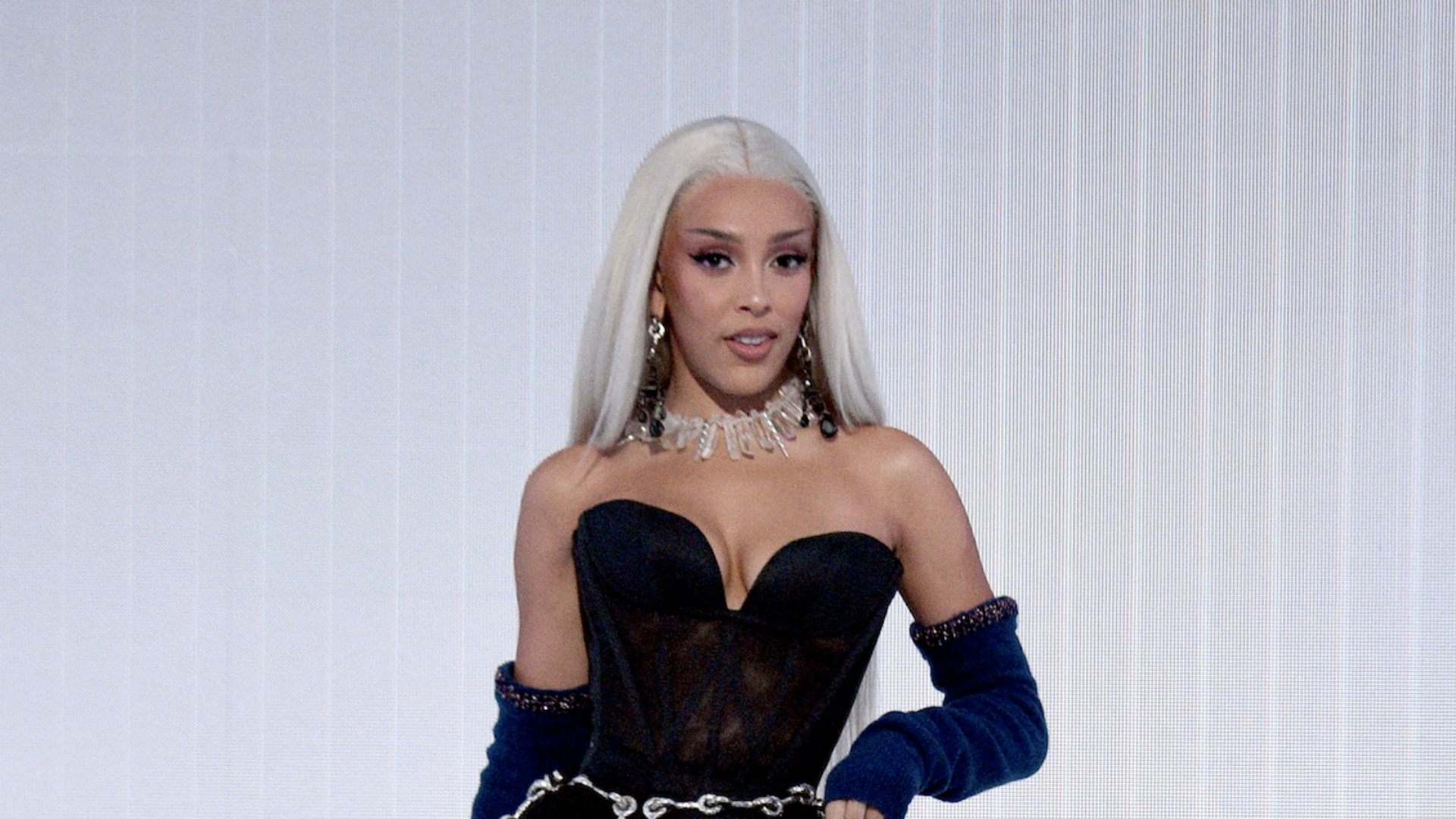 Doja Cat Nominated For 8 Grammys
This is her second year being nominated.
Will Doja Cat sweep the 2022 Grammys? We'll find out soon enough as the singer/rapper has been nominated for 8 Grammys. These potential wins come after the release of her third studio album 'Planet Her.'
She is in the running in the following categories: Album of the Year, Record of the Year, Song of the Year, Best Pop Duo/Group Performance, Best Melodic Rap Performance, Best Rap Song and Best Pop Vocal Album.
Read about how Doja Cat became one of the biggest names in popular music here.
Her single "Say So" was also a smash and got the remix treatment during the spring of 2020. It topped the Billboard Hot 100 after only being second to Megan Thee Stallion's Beyoncé-assisted hit, "Savage" Remix. Doja has previously been nominated for 3 Grammy awards (2 of which were for "Say So"_of) all for the 2021 ceremony.
Recently, Doja Cat has hosted the MTV VMAs, where she walked away with a few awards. She also won three trophies during the American Music Awards that took place on Sunday, November 21, including Favorite female R&B Artist, Best R&B Album and Collaboration of the Year. She was tied with Megan Thee Stallion and BTS for the most wins.
"About 98 percent of the time I'm just trying to have fun, she said during an interview with Interview Magazine conducted by Missy Elliott. "But sometimes there's people in the studio who are like, 'This would be a great TikTok song.' I'm not really trying to fight them and I get it, so I try to be open-minded," she added about crafting songs for herself and for streaming/the charts.