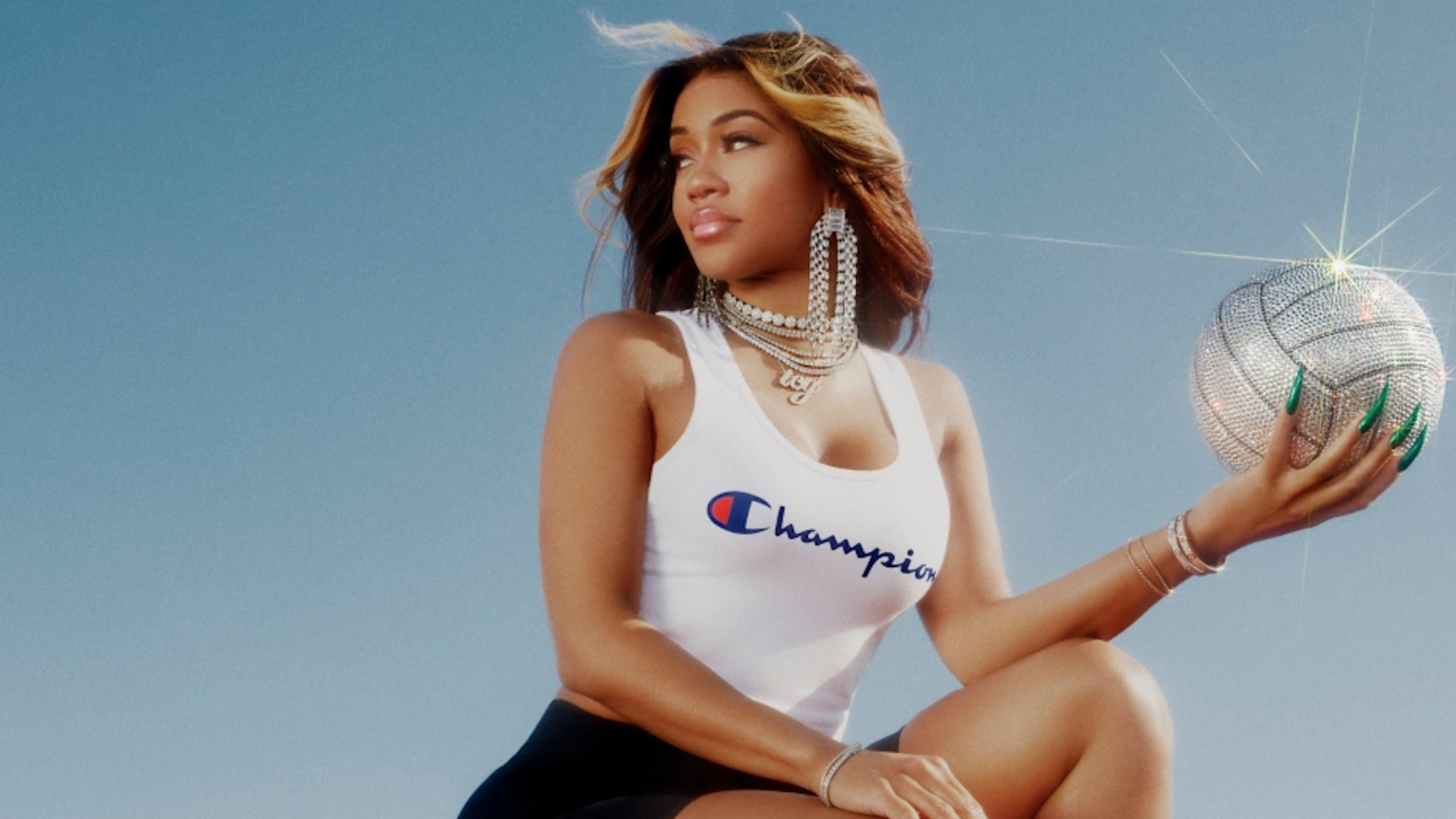 Saweetie Named Champion's First-Ever Global Cultural Consultant
Her first 'Get It Girl' campaign stars 12 college athletes.
Saweetie certainly is coming in fast and hitting that gas as she heads to the finish line of her new role. As the first to step into this title, the Bay Area bred artist was recently tapped as athleticwear brand Champion's first-ever Global Culture Consultant. In addition to being the newest face of Champion – the brand that made the world's first sports bra – Saweetie recently starred in their new commercial and launched the "Get it girl" campaign.
In an effort to teach girls how to #BeYourOwnChampion, Saweetie and Champion teamed up to spotlight 12 diverse, female collegiate athletes to equip them with the "Get it Girl" confidence to play by their own rules and look good while doing it. The "Champion Circle" includes Destiny Martin (Winston Salem State University, Cheer), Nyla Jones (North Carolina A&T, Cheerleading), and Ziyah Holman (University of Michigan, Track & Field).
"My relationship with Champion runs deep, as an athlete and lover of streetwear," Saweetie stated in a press release statement. "It's been a go-to brand since high school! This campaign and partnership hit me on a personal level and I couldn't be prouder to help all my sporty-icy girls out there feel empowered with self-love and confidence. When you feel good wearing Champion, the sky's the limit."
Martin shared her admiration for the "Back To The Streets" rapper with Girls United and explained how she embodies confidence and the "Get it Girl" swag. "Saweetie is taking back the power that women have been fighting for today and is showing young girls everywhere to simply be yourself," Martin said. "She brings the sass and attitude so effortlessly that would make anyone want to follow her movement. Saweetie has proven herself to be that girl in both her music and creativity behind her Icy Girl brand. She has evolved into a role model for young girls around the globe and continues to set the bar high for herself and everyone around her."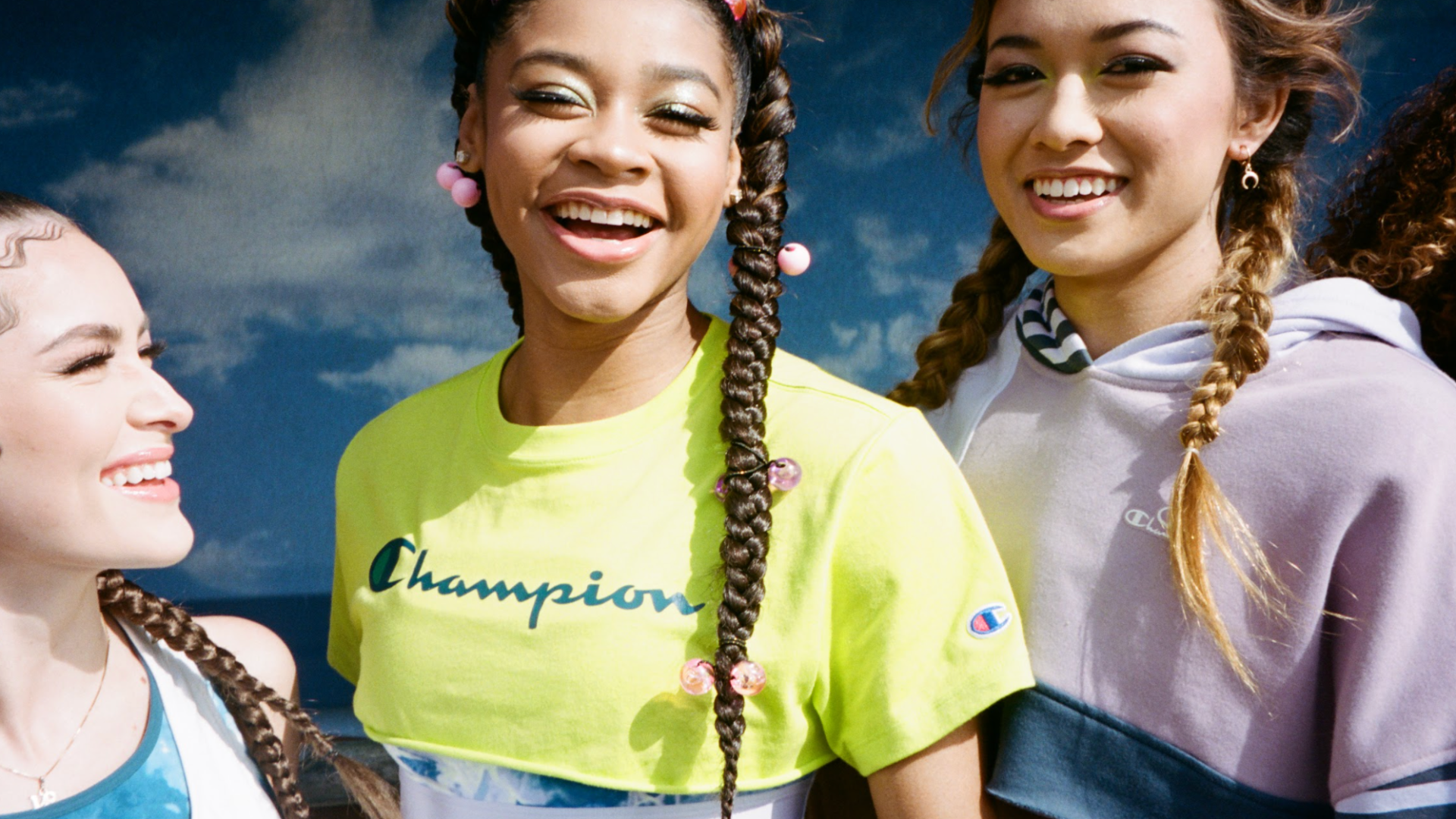 As members of the "Champion Circle," not only are they featured in the campaign with Saweetie, but the collegiate athletes are gifted with the latest from the Champion collections, including Soft Touch Sports Bras & Leggings. Each look is tailored to their own unique style, flair, and swagHer. The "Champion Circle" itself will also receive a two-year Name, Image, and Likeness (NIL) investment as official brand ambassadors and access to mentors, helping develop their professional career interests within the areas of sports, entertainment, media, and marketing, according to the press release sent to Girls United.
According to Holman, the selected "Champion Circle" elites were chosen based on their style, character, and dedication to their respective sports that would best represent what the sisterhood would mean. When it comes to spicing up her personal style, the track and field starlet likes to add a little umph to what she refers to as her signature "meet day beat." Holman explained, "That consists of a detailed makeup routine with intricate details such as gems, fierce eyeliner, and bold lipstick." She continued, "I also love doing my edges as a way to bring my culture to my sport and fierce energy on race day."
For Jones, the phrase "look good, feel good" is more than just four words, but it's a way of life that helps her with her day-to-day confidence off and on the field. "The phrase is something I have lived by for many years now. It is really true because if you feel as if you look good from the outsider's perspective you can feel good on the inside as well. It all starts from within and embracing your own power and confidence," she told GU passionately.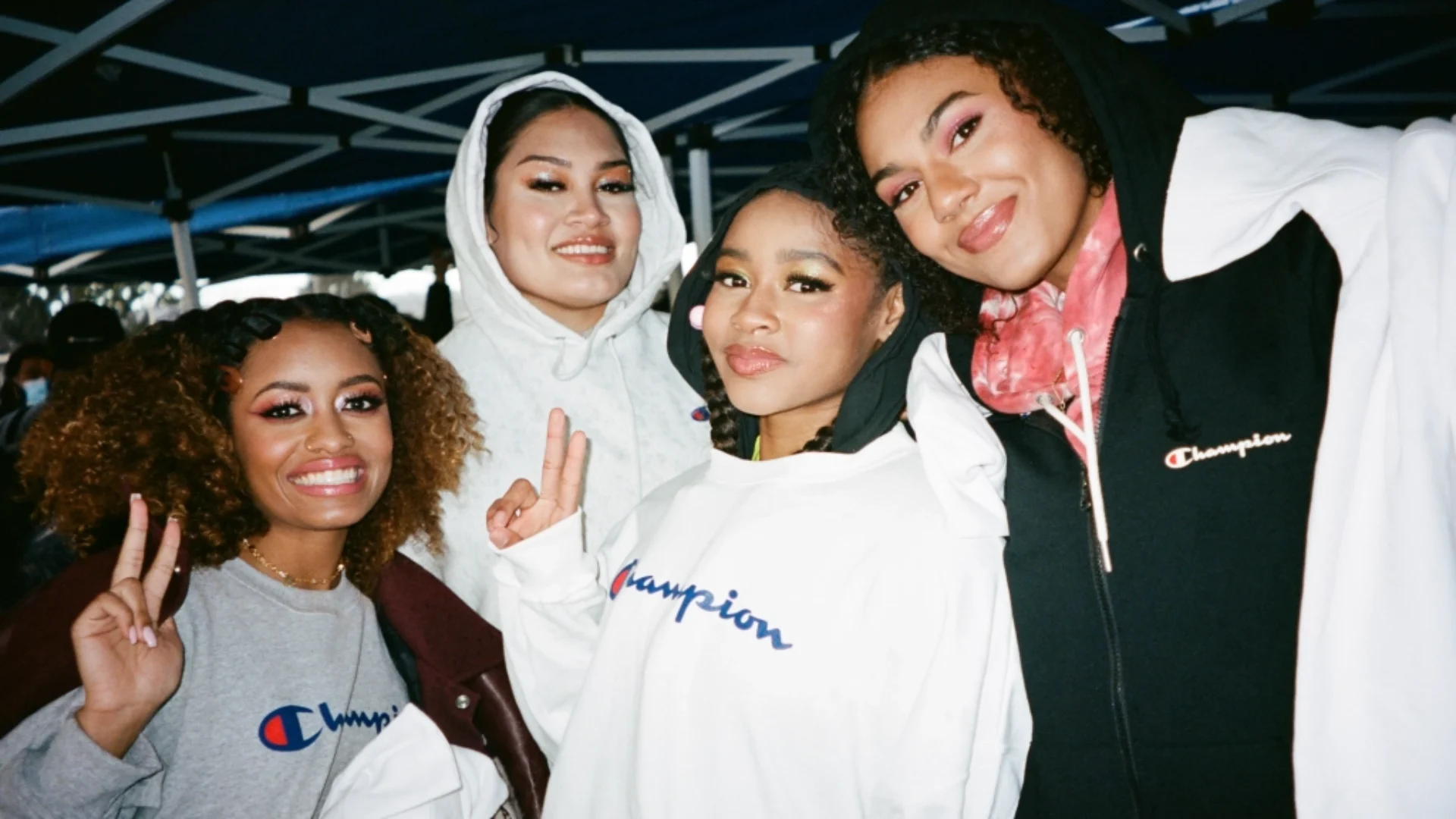 As a young Black athlete herself at an HBCU, Jones advocates for the visibility of other young Black collegiate athletes outside of sports – as human beings. "It is very important to be seen both on and off the court because sometimes you are only seen as an athlete. We are much more than that – we are also students," she told Girls United. As full-time students who participate in other on-campus organizations and serve as activists for the Black community, she vows to normalize the narrative of illustrating athletes as more than just the sport they participate in – including her own story. "I love cheerleading and I love [North Carolina] A&T, but I also really love my profession, accounting, spending time with my family, and playing other sports."
Jones continued, "Off the court, my goal forever will be to give back to HBCUs and advocate for them across America. I couldn't be more proud to work with a brand like Champion which is not only investing in the future of female sports but as a company has made a long-term commitment to my HBCU by offering scholarships, internships, and research grants."
Saweetie's "Get It Girl" track was originally recorded for HBO's Insecure, and now appears on the Issa Rae series' original soundtrack, according to Rolling Stone. This past fall, "Get It Girl" was teased for her Beats Fit Pro earbuds commercial. To learn more about the "Get it Girl" campaign, watch the video below curated by a female-led production team, spearheaded by renowned Director Hannah Lux Davis and famed photographer Leeor Wild.
Photo Credit: Champion/Leeor Wild