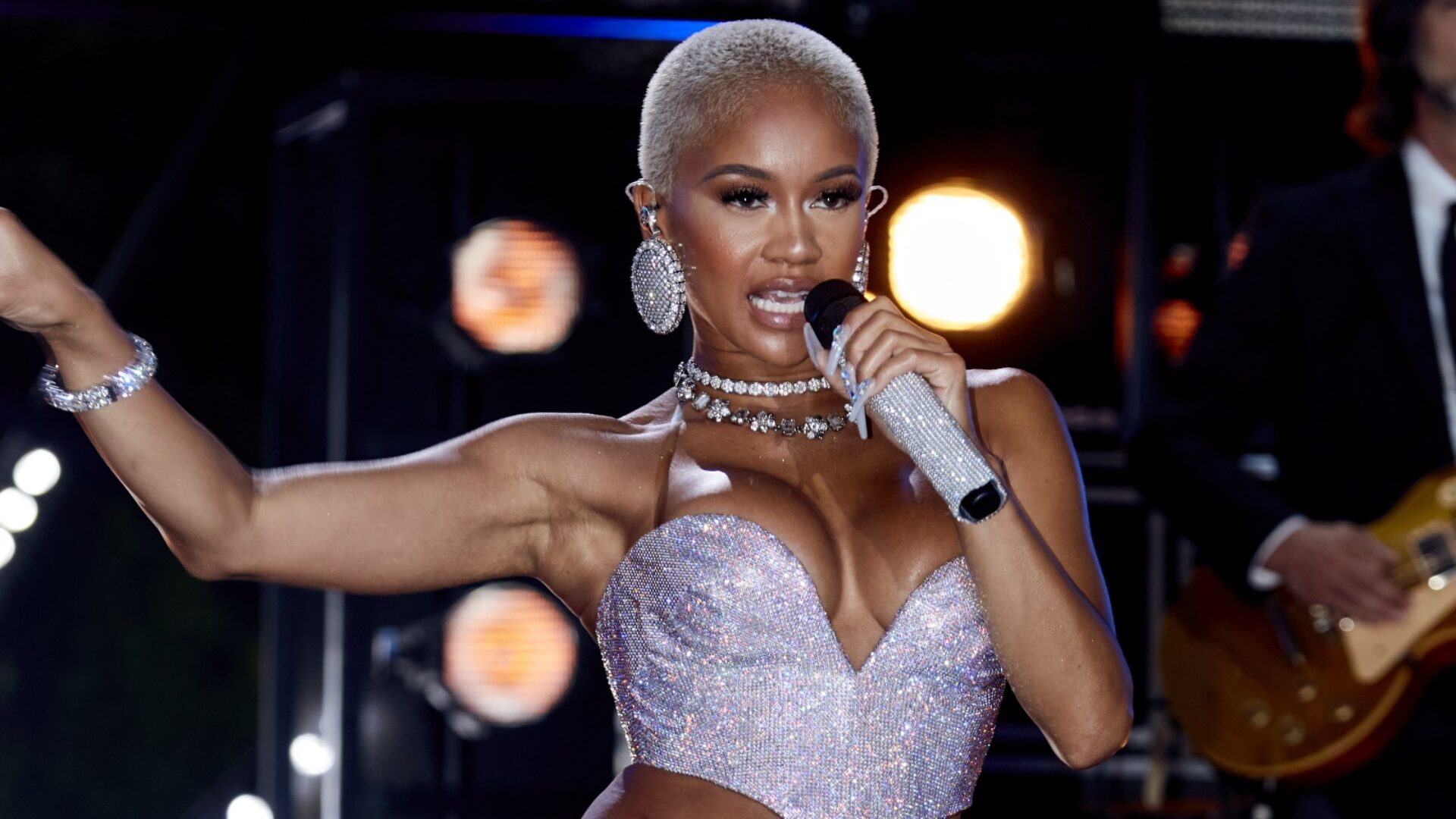 Saweetie Shares The Reasoning Behind Her Big Chop
"My confidence comes from within."
For the first time, rapper Saweetie has shared what prompted her to debut a shaved hairstyle. During an interview on The Real, our favorite Icy Girl got candid with Loni Love, Adrienne Bailon, and Garcelle Beauvais about her decision to chop off her beautiful tresses.
On December 24th, 2021, Saweetie unveiled the blonde shaved look while on a tropical vacation. The "Back To The Streets" rapper shared her new hair via Instagram in a series of pictures taken by the pool and at the beach while she rocked a pastel pink bikini and hoop earrings. "I just feel like I'm at a very transitional point in my woman life, my human life, my artist life and I wanted to start fresh," the 28-year-old rapper told the ladies.
Saweetie candidly shared her desire to make this change with those around her, which prompted some to question if she would still be attractive if she decided to chop off her hair.
"Someone had told me, 'are you still gonna be pretty? What if you don't look good after the big chop?' And I'm like, that's not what it's about," Saweetie also said "It's about the energy that I'm going to be releasing and my confidence doesn't come from my looks, my confidence comes from within. It made me want to cut my hair even more."
Saweetie says she's been going through a personal renaissance through meditation and being in tune with her higher self. She's been striving to share what she's learned: confidence. It's what prompted her to host her Pretty B.I.T.C.H. (Boss, Independent, Tough, CEO, and Hyphy) Renaissance Workshops.
"I want to share what I've learned. So when I say Pretty B.I.T.C.H Magic, it's about your aura, your self-esteem, your confidence. I just love to teach women what I've learned," she said.
For Saweetie, beauty comes from within.
"Pretty is like your aura. It's your confidence. It's how you treat other people," she said in the workshop video. "You're beautiful just the way you are," she added. "Hair holds such a – it defines a woman's beauty… but like, I'm not my f*cking hair, I'm not my makeup, I'm not my nails. I'm a pretty B.I.T.C.H either way." We couldn't agree more.
Watch the full interview between Saweetie and the ladies of The Real below:
Photo Credit: Photo by: Vijat Mohindra/NBC/NBCU Photo Bank via Getty Images