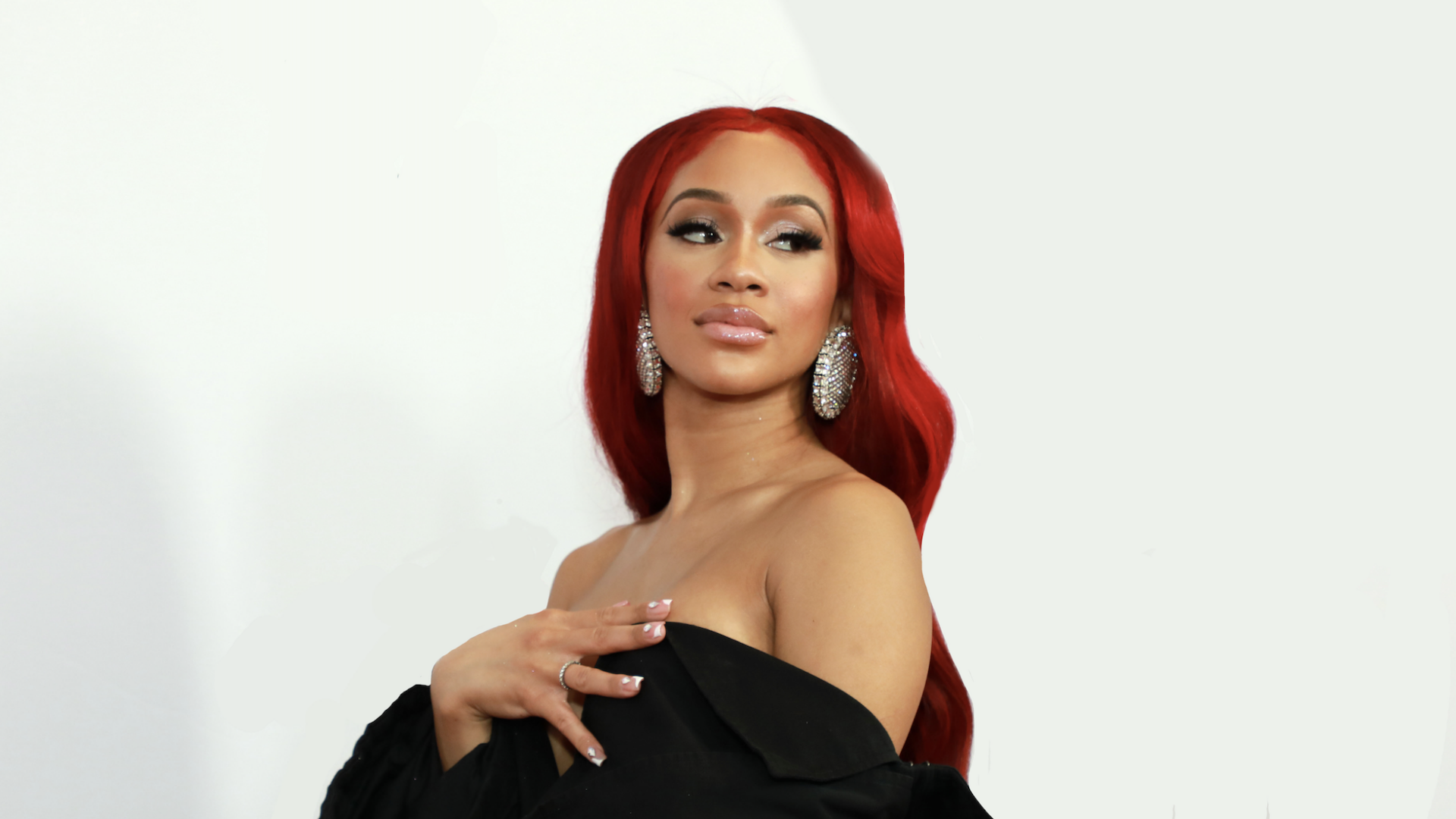 Saweetie Breaks The Internet After Debuting Big Chop In A Series Of Photos
She's starting fresh — just in time for the new year.
Saweetie can rock any look. Whether she's rocking a jet black bob, a slick black blonde 'do or long red tresses, she's always going to serve and her latest hairstyle is further proof of her versatility.
On December 24, the "My Type" rapper shared her new style: a buzzcut. She instantly began to trend on social media after fans fawned over the fresh cut.
Read our 2021 interview with Saweetie here.
Now, Saweetie's experimented with a cropped look before. In 2020, she wore what appeared to be bald cap during the "Best Friend" video and in subsequent shots.
It seems like she's starting fresh just in time for the new year. During a 2021 interview with People, the rapper and entrepreneur talked about mental health and needing to recharge over the winter break.
"Balance needs to happen," she said during the conversation. "I feel like I'm being run down to the ground right now and my body doesn't feel good. I've had mental breakdowns and it's just really stressful, but it's nice to be acknowledged because it lets me know that my hard work isn't going unnoticed."
In the fall, Saweetie rocked her own hair after dyeing it blonde. "I needed to commit," she shared in a video interview with HelloBeautiful. She also discussed her fans not believing that the style she had was her natural hair.
Her new cut is also blonde.
Read our history of natural hair here.
Most recently though, she had been slinging fire red deep waves for her Jingle Ball performances.
Keep scrolling to see Saweetie's new look.