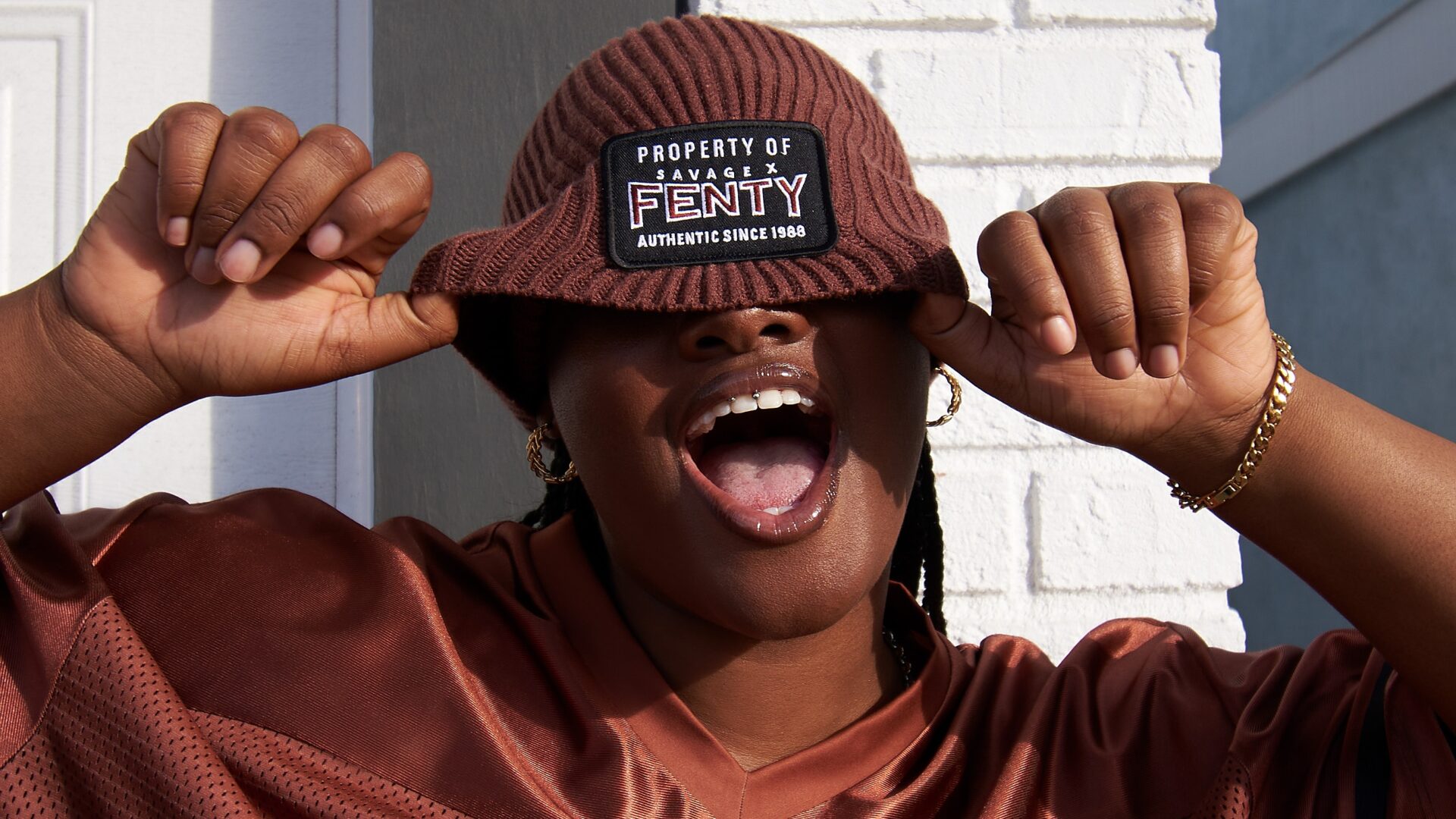 It's Game Time With Savage Fenty Ahead Of Super Bowl
Super Bowl to you. Fenty Bowl to us.
February is officially "Fenty-ary," with Rihanna dominating the month. From headlining the Super Bowl LVII Halftime show to celebrating her 35th birthday on the 20th, we finally have something from the icon since she's fed us new tunes from the Black Panther: Wakanda Forever soundtrack and her revolutionary pregnancy streetwear candids.
While R9 is still hiding on a hard drive, Savage X Fenty has been working overtime to deliver fresh additions to our lifestyle, including a Sports collection that features the latest Game Time merch.
The 17-piece assemblage, inspired by the anticipated halftime performance, highlights the traditional hues of football, from cookie browns and black caviar to light and navy blues, no coincidence to the fanbase. With beanies, sweatshirts, sweatpants, redesigned jerseys, and graphic tees galore, it wouldn't be Savage without cozy boxers, which, of course, include rows of footballs. Our favorite Bad Gal took to Instagram, flaunting in Rihanna fashion the latest collection with the caption, "pre gaming in @savagexfenty."
News broke in September that Rihanna was in talks to take over the halftime performance now endorsed by Apple Music, replacing Pepsi, who's sponsored the spot since 2012. The singer confirmed the rumor by posting herself holding a football. In the meantime, Savage X Fenty released its Volume 4 runway show with Amazon Prime, Fenty Parfum finally hit Sephora shelves, fans got a surprise TikTok of her adorable baby boy with boyfriend A$AP Rocky, and she received her first Oscar nomination.
Read '14 Songs Rihanna Should Perform During Her Super Bowl Set.'
The Navy has patiently awaited a crumb of music from Rihanna's highly anticipated ninth album. While it hasn't been cemented if we'll get a sneak peek during Super Bowl weekend, we can be cozy and festive for now.
Scroll ahead and shop our favorite pieces from the Savage Fenty Game Time collection.
Limited-Edition LVII Cropped Varsity Jersey – $70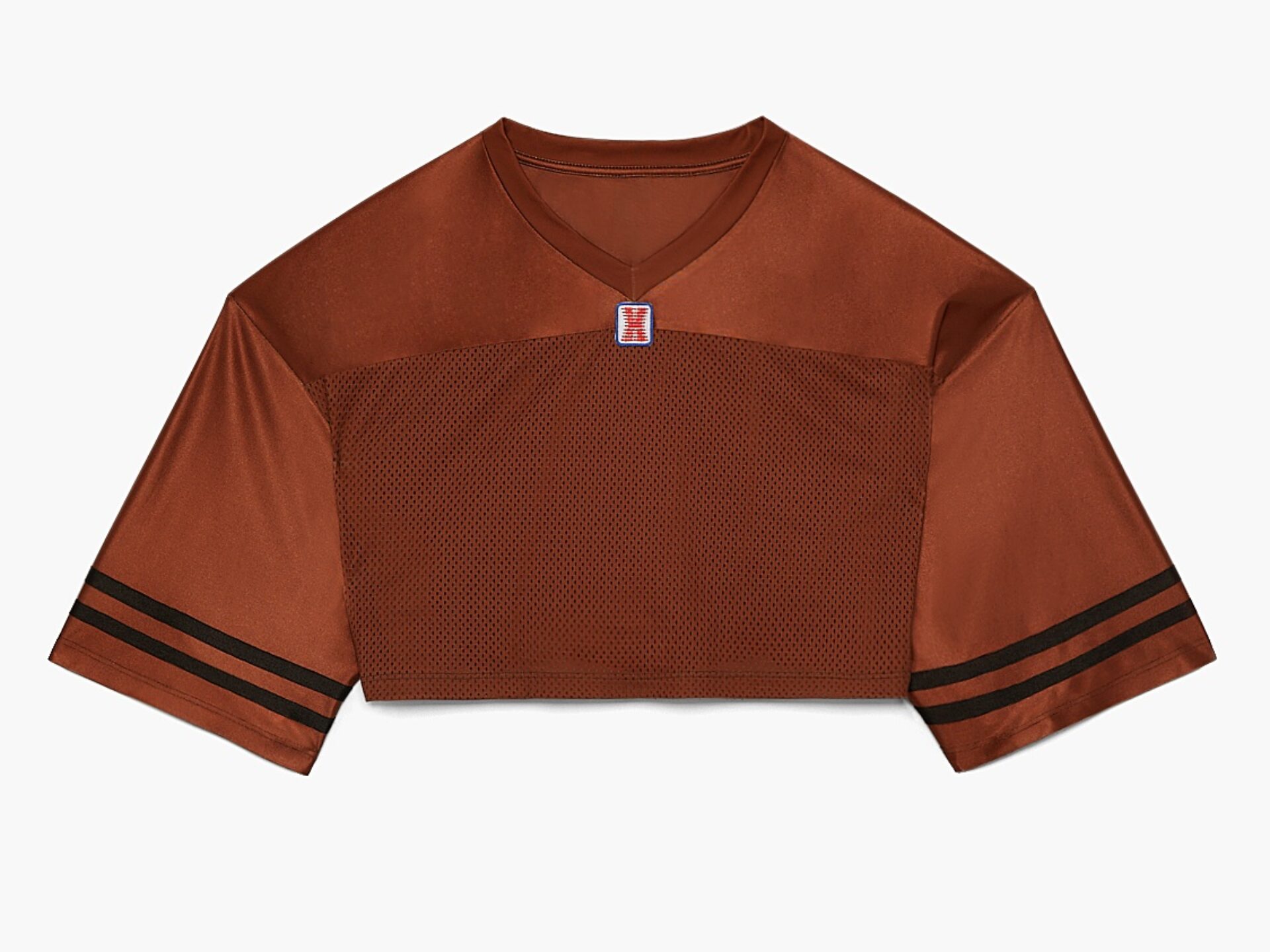 Limited-Edition LVII Hat – $40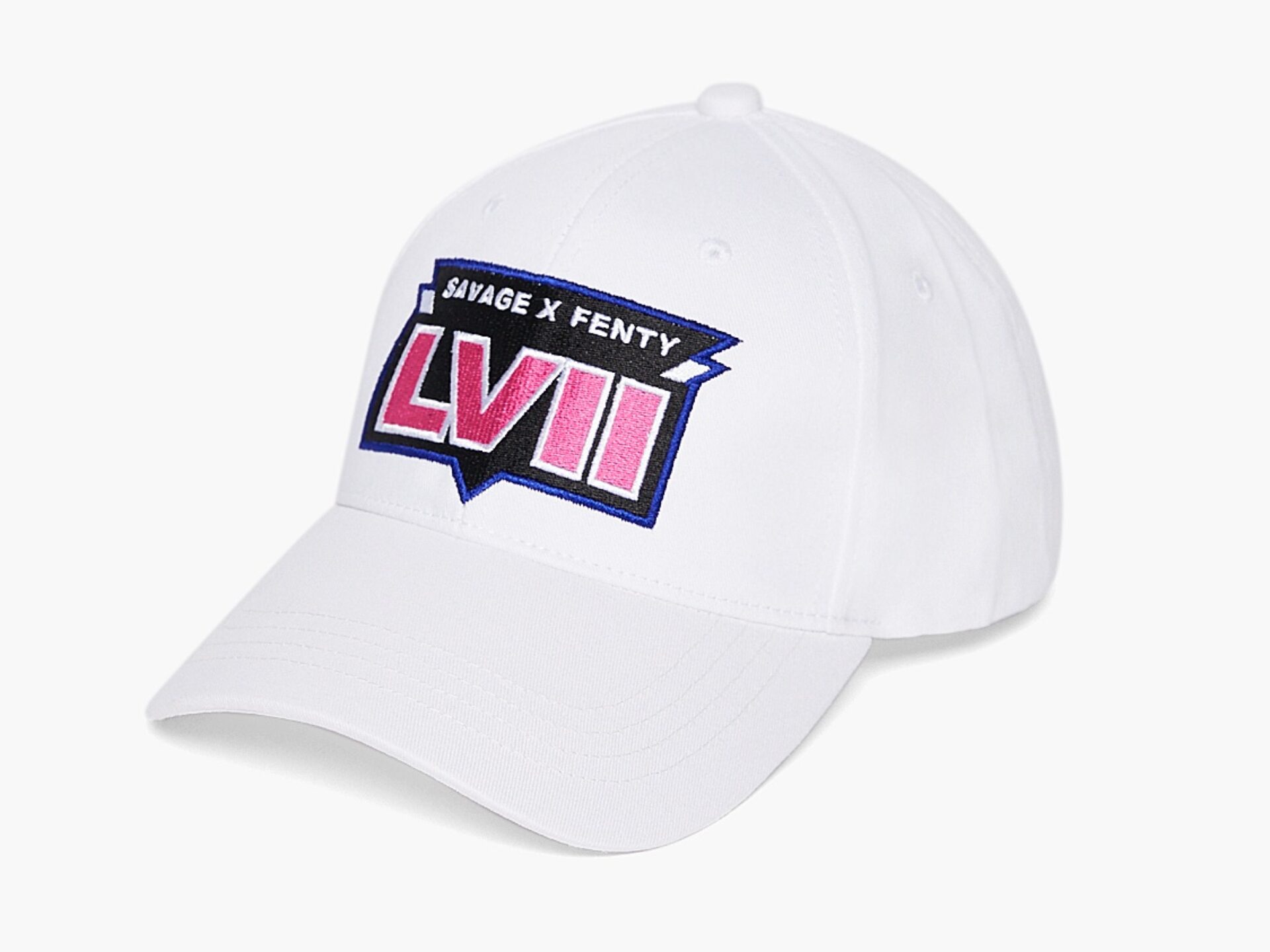 Limited-Edition LVII Cotton Boxers – $33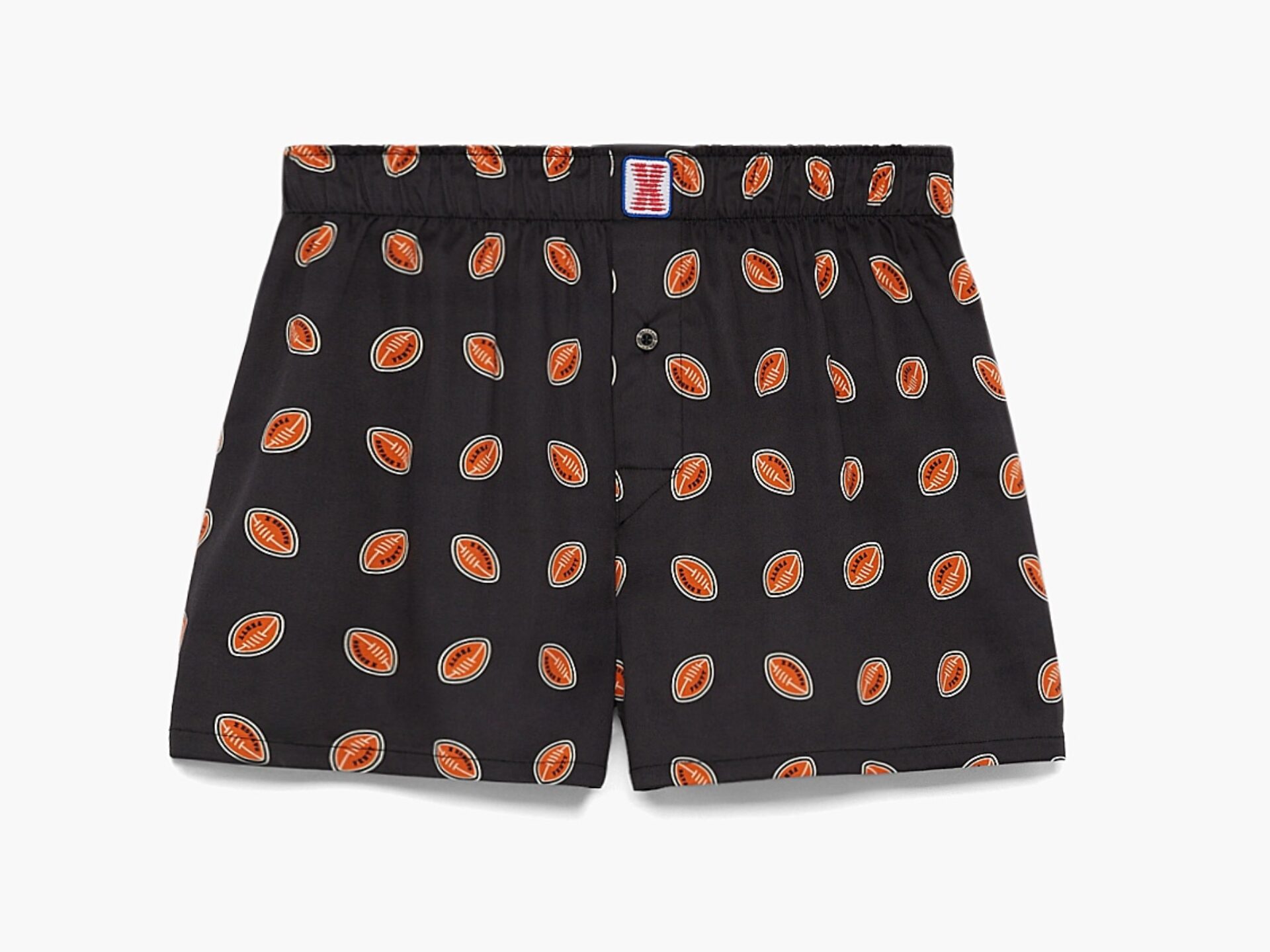 Limited-Edition LVII Surprise Tee – $60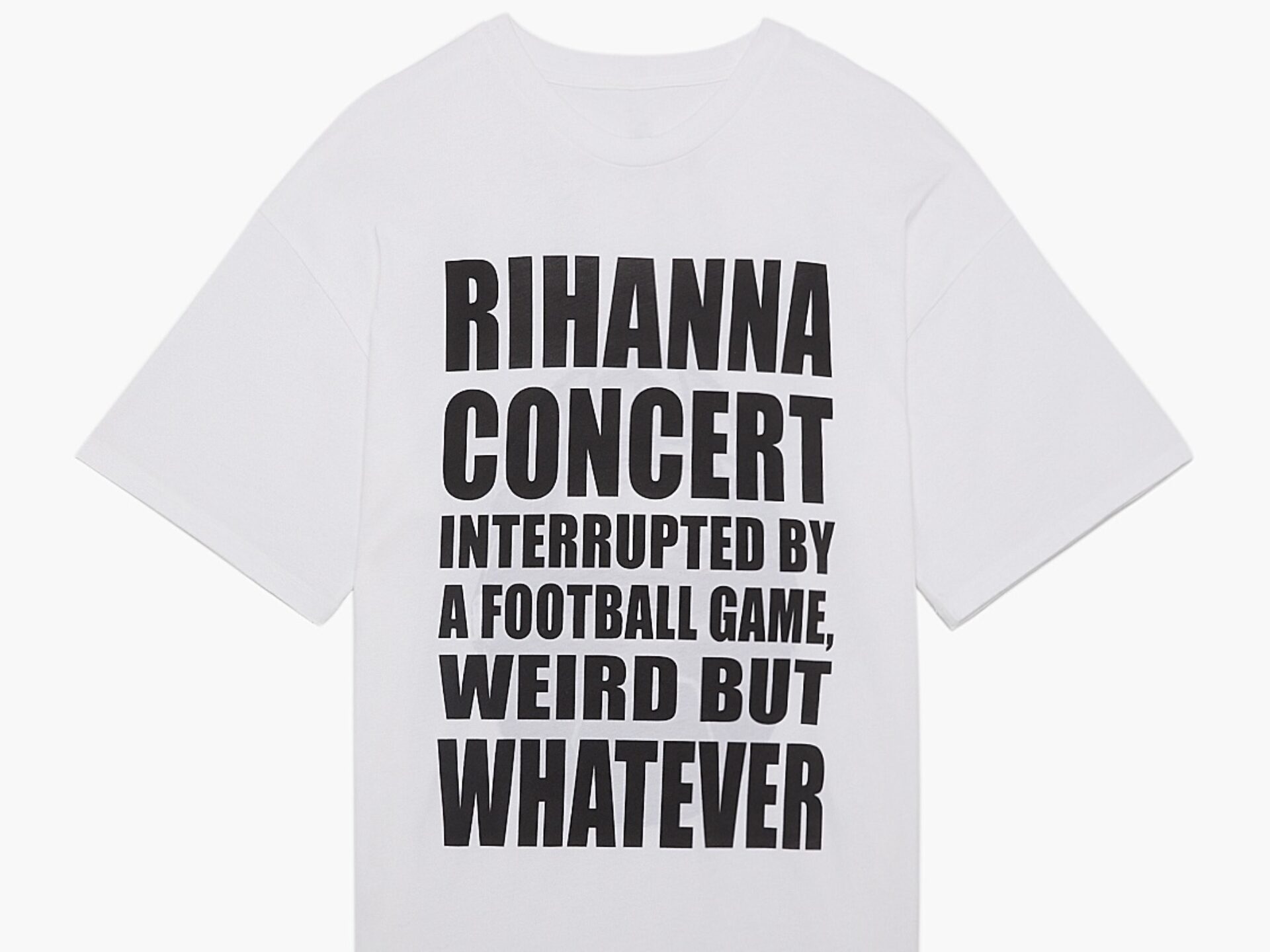 Limited Edition LVII Hoodie – $113