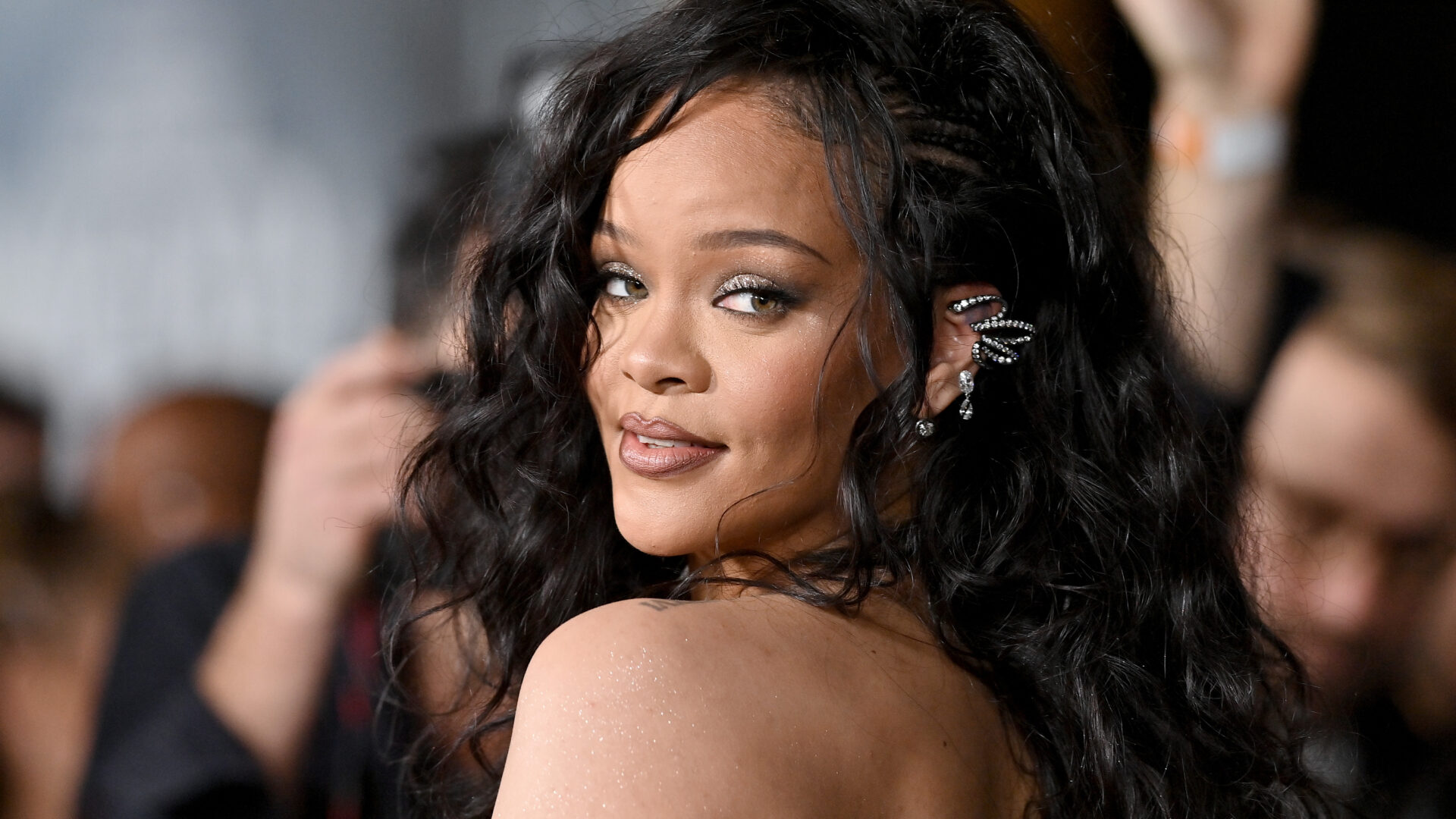 Rihanna Scores Her First Oscar Nomination
The singer is nominated for Best Original Song
Rihanna is on a roll for award season, as she just scored her first nomination for the 2023 Oscars. The 34-year-old received a nomination for her song "Lift Me Up" in the Best Original Song category for Black Panther: Wakanda Forever.
The song tributes the late Chadwick Boseman, who died in 2020 from stage four colon cancer.  "Lift Me Up" embodies the lyrics of grief and how to move forward after death which is what happened on and off camera during the filming of the Marvel movie. 
Read 'Rihanna Addresses Rumors In Super Bowl Teaser'
"Drowning in an endless sea/Take some time and stay with me/Keep me in the strength of your arms/Keep me safe/Safe and sound," Rihanna sings.
The nomination is also significant for Nigerian singer Tems, who co-wrote the song. In an interview with Complex, she spoke on the focus director Ryan Coogler wanted for the leading song.
"After speaking with Ryan and hearing his direction for the film and the song, I wanted to write something that portrays a warm embrace from all the people that I've lost in my life," she said. "I tried to imagine what it would feel like if I could sing to them now and express how much I miss them. Rihanna has been an inspiration to me, so hearing her convey this song is a great honor."
Read '14 Songs Rihanna Should Perform During Her Super Bowl Set.'
The video for "Lift Me Up," directed by Autumn Durald Arkapaw, also the director of photography for the film, showcased images from the movie along with Rihanna on the beach singing the ballad.
This year is already a major one for Rihanna as she also preps for taking the stage at the Super Bowl Halftime show, her first performance in 2023. Her comeback year is already off to a great start and may open up the conversation for new music in this new era.
About Kenyatta: Clark Atlanta University and Medill School alumna Kenyatta Victoria is the Girls United writer covering everything from news, pop culture, lifestyle, and investigative stories. When she's not reporting, she's diving deep into her curated playlists or binging her favorite comfort shows.