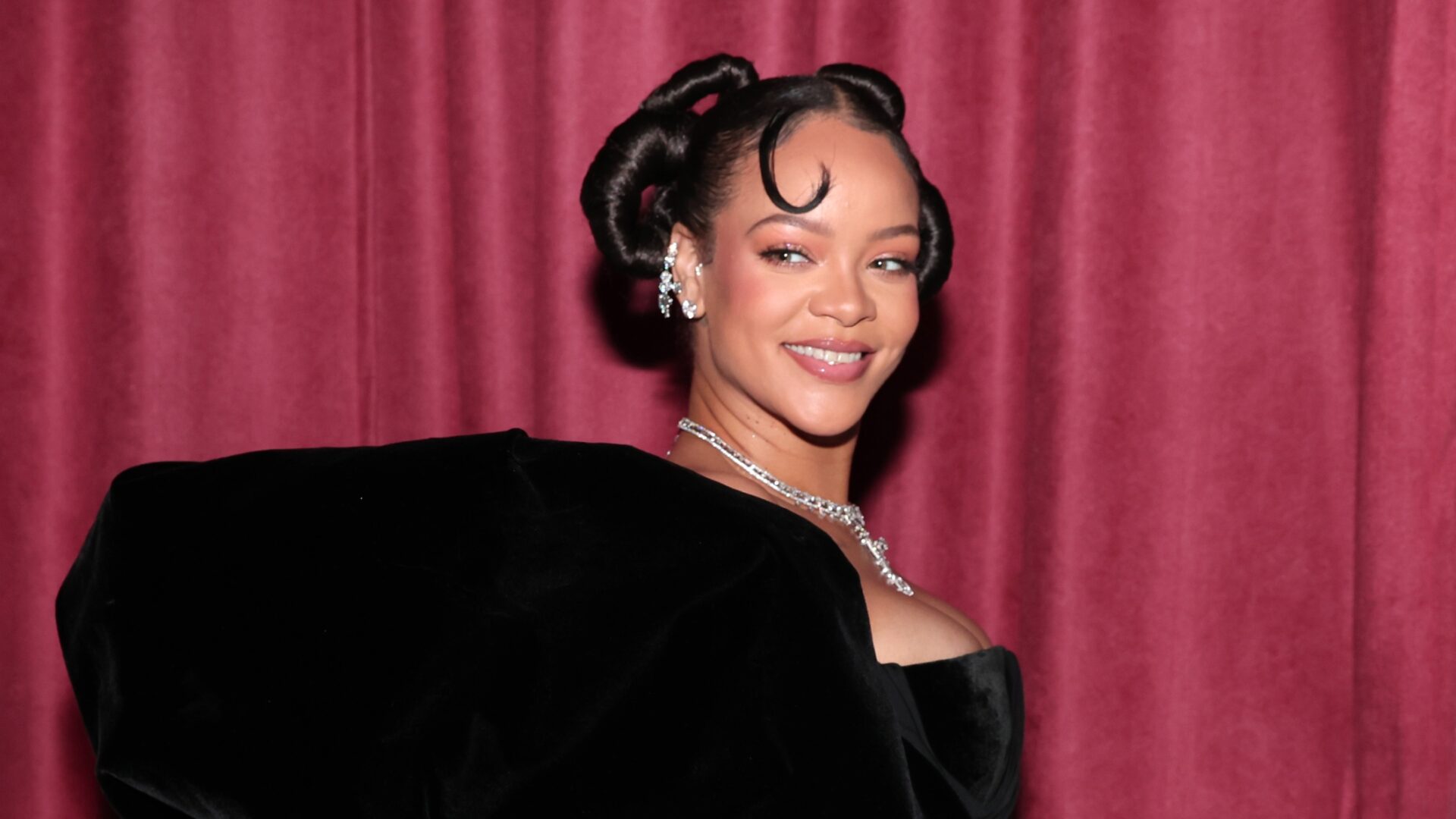 Rihanna Addresses Rumors In Super Bowl Teaser
Are we getting R9 this year?
Rihanna is back on stage on February 12, 2023, as she makes her comeback at the Super Bowl LVII halftime show. She teased a new trailer with Apple Music, subtly addressing the infamous R9 rumors due to fans being hungry for new music from the 34-year-old.
Various commentators narrate the 30-second teaser with comments such as "Riri, where have you been?" and "Rihanna, we've waited for you," a sentiment we all share since it's been almost seven years since her album Anti.
Read '14 Songs Rihanna Should Perform During Her Super Bowl Set.'
The video becomes overwhelmingly noisy with several voices and ends with a spotlight on Rihanna wearing a green fur coat, an all-Black bodysuit and icy chains on her neck. She gestures for silence, and the video closes out with her hit song "Needed Me."
The singer announced her Super Bowl performance on September 25, 2022, in true Rihanna fashion with an Instagram post of her holding a football.
"Rihanna is a generational talent, a woman of humble beginnings who has surpassed expectations at every turn. A person born on the small island of Barbados who became one of the most prominent artists ever. Self-made in business and entertainment," Jay-Z said in a statement in the Hollywood Reporter.
The Grammy-award winner debuted her first song, "Lift Me Up," in almost seven years on the Black Panther: Wakanda Forever soundtrack as a tribute to Chadwick Boseman. The song excited fans to hear her voice again and fueled their excitement for the halftime show performance.
She also released a special game day collection for SavagexFenty that includes jerseys, hats and even a shirt reading, "Rihanna concert interrupted by a football game, weird but whatever."
About Kenyatta: Kenyatta Victoria is an entertainment and culture reporter passionate about music, pop culture, and marginalized stories. She has bylines in publications such as Chicago Reader, INSIDER, Girls United, TransLash Media, and the Chicago Tribune.