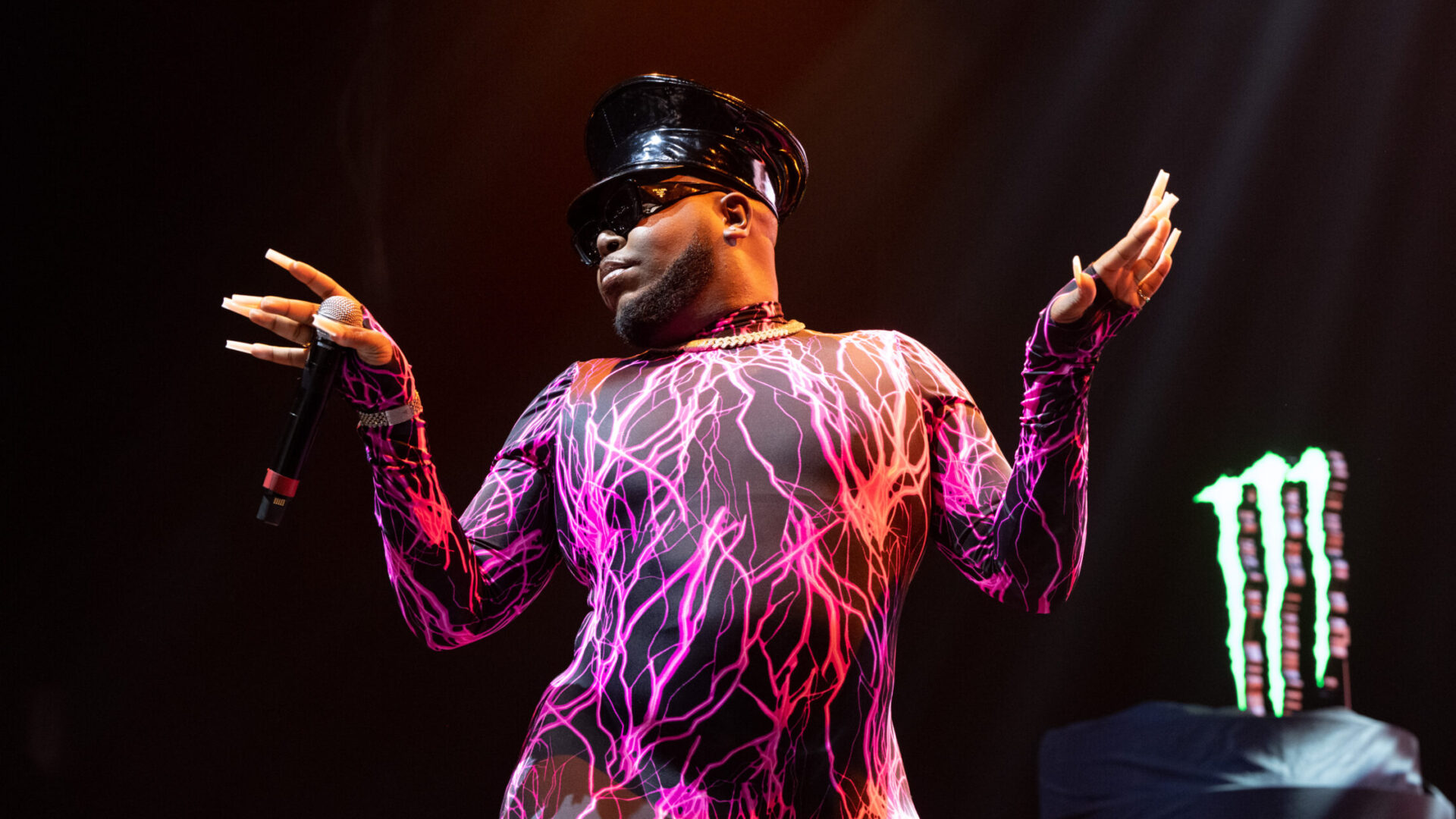 Saucy Santana Inks A Deal With RCA Records; Prepares For New Album
The rapper is known for viral songs like "Walk" and "Material Girl."
Saucy Santana, the rapper who has gone viral for songs like "Walk" and "Material Girl", has officially signed with RCA Records. He broke the news during an April 28 interview with The Breakfast Club.
Co-host Angela Yee asked Santana how he would be "stepping up" his next album, prompting him to reveal that he had inked a deal with the label. RCA is also home to acts like Normani, SZA, Jazmine Sullivan and Tems. Their roster of hip-hop artists is also impressive (and diverse), with performers such as A$AP Rocky, Childish Gambino, Latto, Kevin Abstract, Flo Milli and more having contracts with the label.
"I feel like that was the only thing that was stopping me," Santana said during the interview. "I feel like I didn't have that complete backing with a major label. I put in a lot of work, and I worked really hard being a independent artist. But I feel like now with that major backing and I can, you know, clear these certain samples, I can get this radio s–t going..I can get these bigger artists, like it's up."
Co-host Charlamagne The God chimed in, imploring the rapper to not allow the label to interfere with what he's organically built. Santana assured they would not and explained the role that played in him signing with them versus another label.
"I had to let them know that I need somebody that understand Santana but wants to help elevate and push Santana to the forefront. You can't change me because my fans already fell in love authentically with who I am."
The rapper rose to fame in the late 2010s as a makeup artist and close friend of the City Girls, which is made up of JT and Yung Miami. He was born in Bridegport, Connecticut and relocated to Miami as a teen, which is where he met the rap duo. They connected through a close friend of Santana's, who happened to be Yung Miami's cousin.
Santana began rapping in early 2019, when a podcast he was a part of needed a theme song. He penned one and within months had written "Walk Em Like A Dog," which earned one million plays in one week.
In March 2022, Grammy-winning rapper Lil Nas X teased a song with Saucy Santana called "Down Souf Hoes."
As stated, Saucy Santana is preparing the follow up to his December 2021 debut album, 'Keep It Playa.'