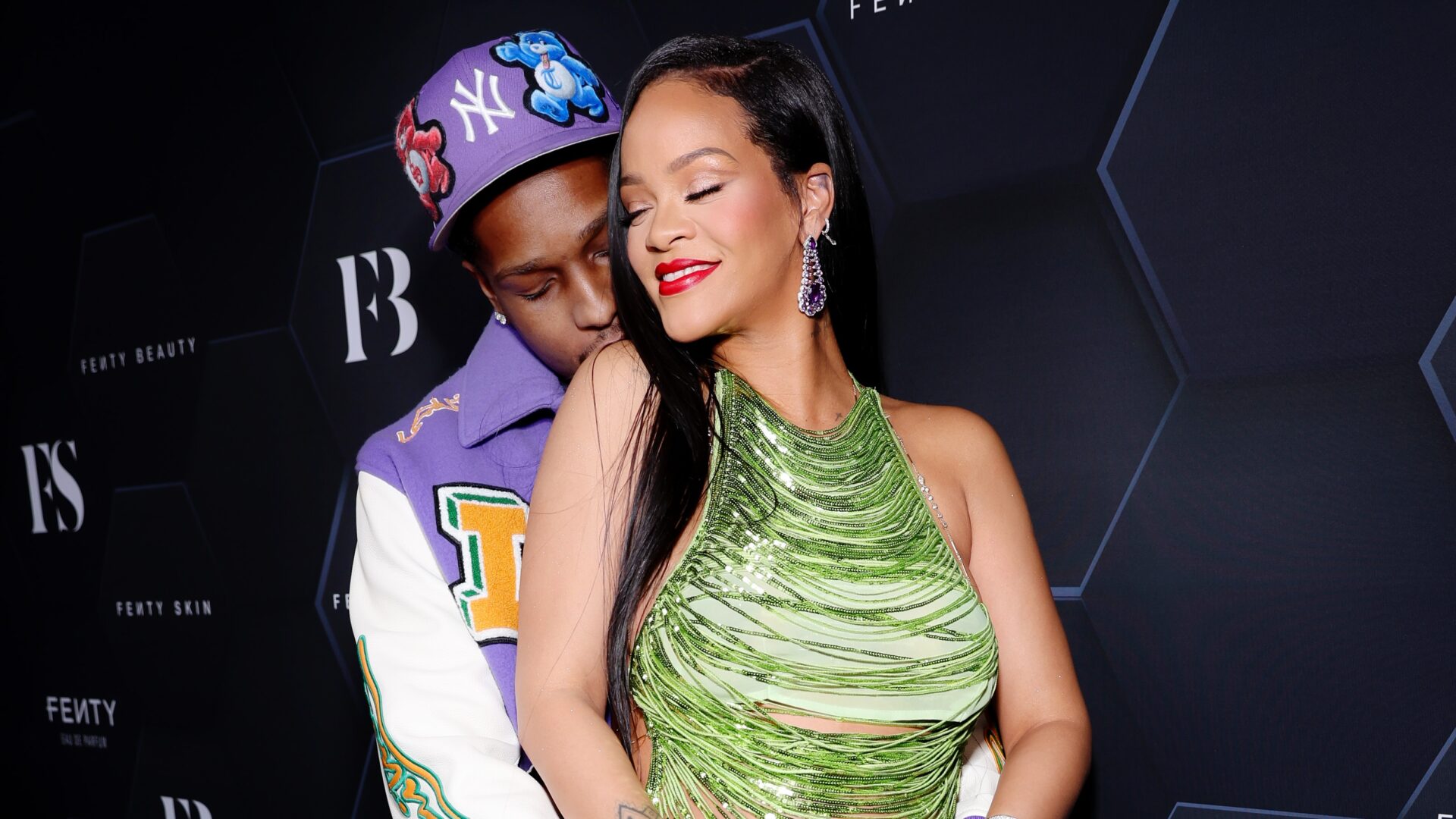 Baby On The Brain! Rihanna And A$AP Rocky Welcome First Child
The couple reportedly welcomed their newborn on Friday, May 13th
Congratulations are in order for Rihanna and A$AP Rocky on venturing into parenthood! The FENTY mogul and the "Praise the Lord" rapper reportedly welcomed their newborn son on Friday, May 13 in Los Angeles, according to TMZ. The name of their son has not yet been revealed. Back in April, the newborn's due date was said to be hinted at when an emerald birthstone was spotted on Rihanna's wrist after A$AP Rocky gifted her with an 18-carat gold and diamond bracelet for her 34th birthday. The emerald is the birthstone of the month of May and according to fans, it was giving total May Taurus vibes.
Pregnancy rumors began to fly after the couple was spotted by The Shade Room when a fan caught the couple leaving a restaurant in Manhattan and sneaking out the back of the venue. Rihanna exited the restaurant with A$AP walking directly behind her as security escorted her into their car. Rihanna first announced her pregnancy to her fans in an Instagram carousel on February 2 captioned, "how the gang pulled up to black history month."
Rihanna and A$AP Rocky officially confirmed their relationship in 2021 when the rapper referred to the former ESSENCE cover star as "my lady" and "the love of my life" during an interview with GQ. Rihanna recently starred in A$AP Rocky's highly-anticipated 'D.M.B.' music video, which was described in a press release as "an ode to the classic love story, with Rocky and Rihanna depicting true ride-or-die characters in a devoted relationship despite their circumstances," a press release for the song read." The two were rumored to have jumped the broom after Rocky wore a grill reading, "Marry Me?," to which the "Diamonds" singer flashed back with three caps in her mouth that read "I Do."
During her Vogue interview with Chioma Nnadi for her 2022 cover, the "Pon De Replay" singer revealed that the baby was a pleasant surprise to them both, as the two weren't actively planning to have a child. "Planning? I wouldn't say planning. But certainly not planning against it. I don't know when I ovulate or any of that type of shit. We just had fun," she said. "And then it was just there on the test. I didn't waste any time. I called him inside and showed him. Then I was in the doctor's office the next morning and our journey began."
When it came to her symptoms such as morning sickness or other widely talked about pregnancy experiences, Rihanna noted that her time as an expecting mother was on the easier side. "I was bracing myself for something insane because I knew I wouldn't have my usual coping mechanism: I can't just go and smoke a joint right now," Rihanna said. "But I was pleasantly surprised that I've been able to manage."
Congratulations again to Rihanna and A$AP on your healthy baby boy!
Photo Credit: Photo by Rich Fury/Getty Images for Fenty Beauty & Fenty Skin