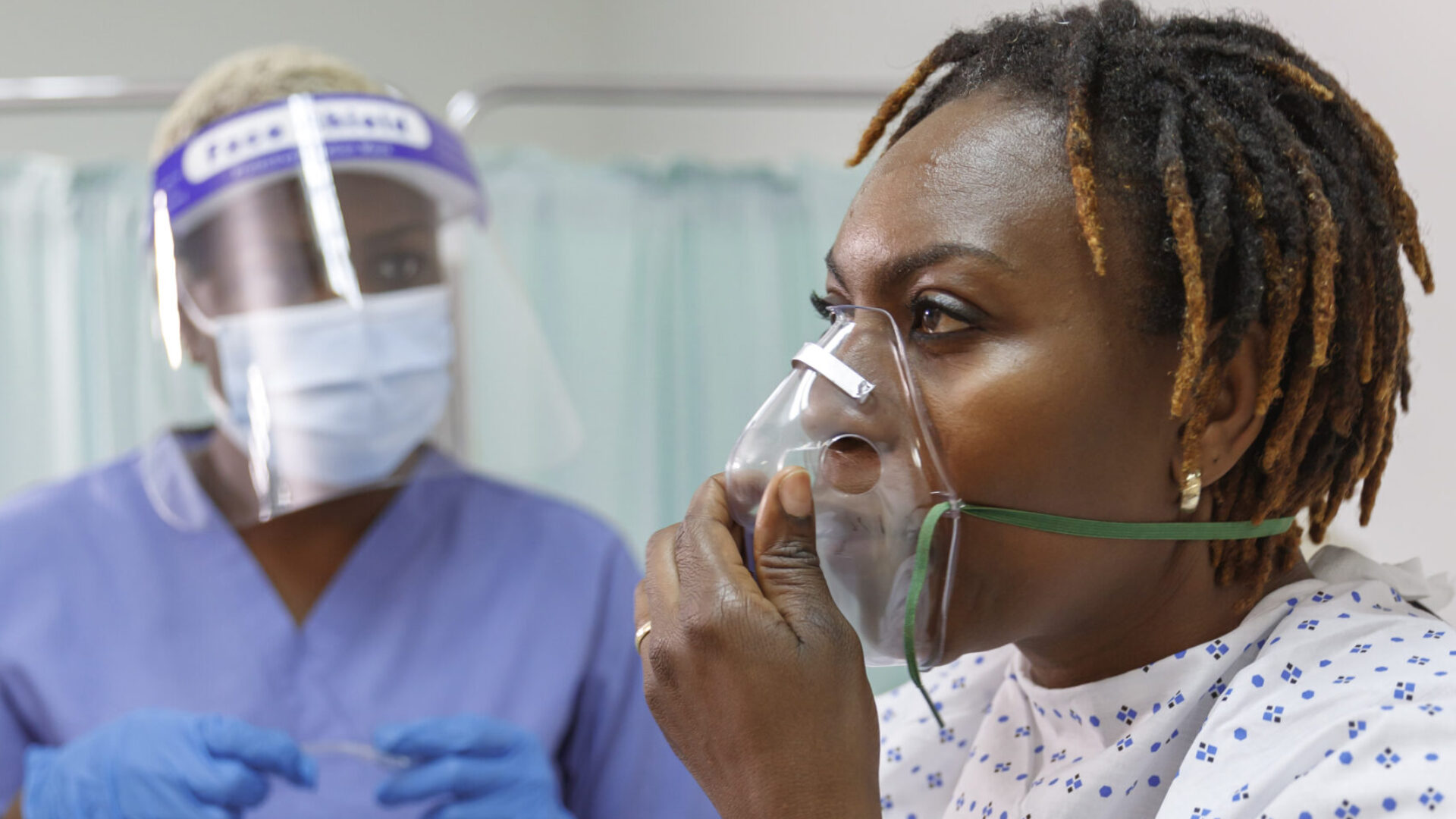 Experts Express Concern Over Racial Disparities In Treatments For Long Covid
Health experts and researchers fear the current data on long Covid is insufficient and inaccurate, due to racial disparities.
For the Black community, Long Covid has been added to the list of illnesses disproportionately found and undertreated. The lingering effects of the respiratory illness can affect cognition and memory.
Since the pandemic's start, many Black Americans were considered essential-workers, placing them at higher risk of infection and exposure to Covid-19. In addition to less access to quality healthcare, health experts are afraid of Long Covid's muted growth in the black population.
Health experts and researchers fear the current data on Long Covid is insufficient, and inaccurate due to racial disparities. In a report released on Tuesday, the authors stated there was a lack of inclusion of black patients in Long Covid medical trials, and treatment programs. In an interview with the New York Times, Yale University's health equity office director Dr. Marcella Nunez-Smith "We expect there are going to be greater barriers to access the resources available for Long Covid."
Researchers are actively searching for treatments for long Covid, which is still relatively new to the medical community. Long Covid is a continuation of multiple Covid-19 symptoms, even after the virus is no longer detectable in the body. Ongoing fatigue, and potential brain damage are a few additional concern for both patients and health professionals.
The report, titled "The State of Black America and COVID-19," highlights how black Americans have been susceptible to COVID infection at higher rates than whites/ in health care in black communities. As a result, blacks are more likely to experience severe illness or death.
Though breakthrough infections have become common with the onset of Covid variants like Delta and Omicron, vaccination can still be helpful. A 2021 study led by health data platform Arcadia revealed the patients who were vaccinated prior to diagnosis with COVID-19 were less likely to experience multiple long-COVID symptoms in the months after infection.
Medical professionals stress the importance of believing patient complaints, especially those regarding brain fog, and shortness of breath. Many black patients have become accustomed to having their health concerns dismissed as non-threatening prior to the pandemic, or denied testing and treatment based on the quality of their health insurance. "The pandemic isn't over, it isn't over for anyone," Nunez-Smith said. "But the reality is, it's certainly not over in Black America."