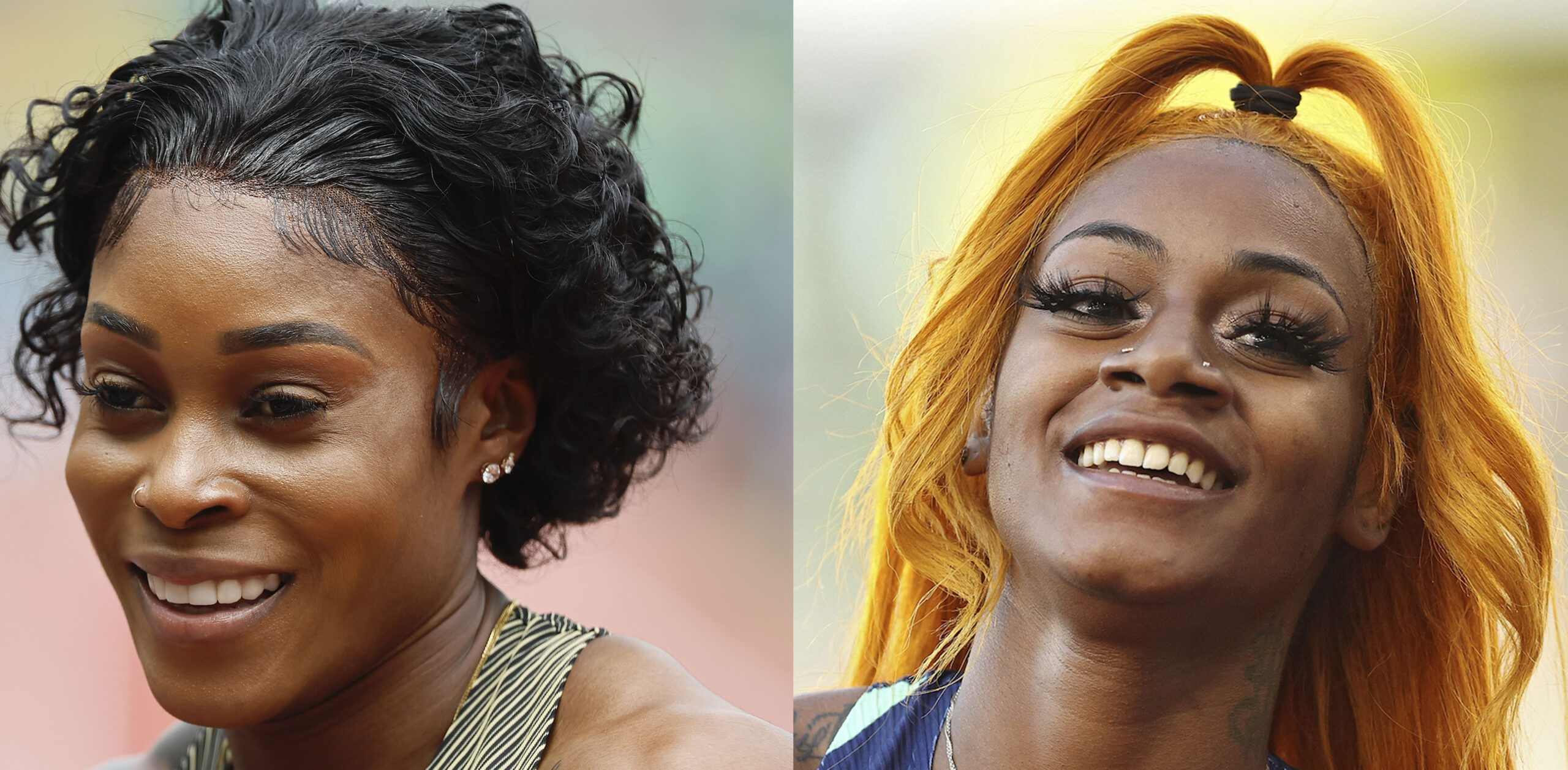 Elaine Thompson-Herah Wins Pre Classic 100m, Sha'Carri Richardson Comes In Second Place
The 100m track was brimming with talent during last weekend's Prefontaine Classic. Track and field stars Mujinga Kambundji (Switzerland), Dina Asher-Smith (Great Britain), Briana Williams (Jamaica) Marie-Josee Ta Lou (Côte d'Ivoire), Teahna Daniels (America) and Twanisha Terry (America) were all ready to run. They were also up against Tokyo gold medalist Elaine Thompson-Herah (who made history at the 2020 Tokyo Olympics) and Sha'Carri Richardson.
Thompson-Herah and Richardson came in first and second place, respectively. Richardson's placement means she is eligible for the U.S. Championships in June, which will be the qualifier for the World Championships set to take place the next month.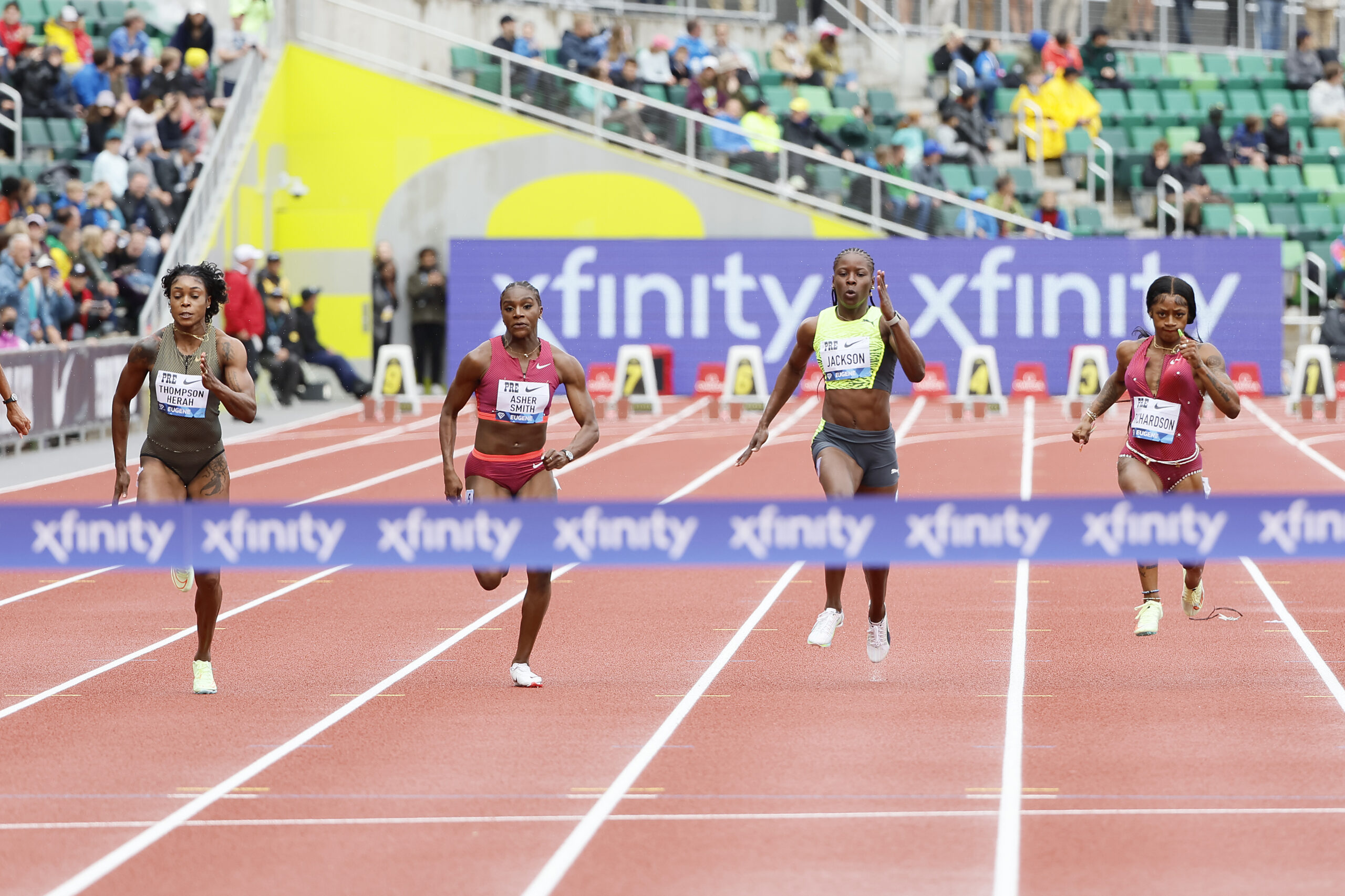 Elaine Thompson-Herah (L) of Jamaica wins the women's 100m during the Wanda Diamond League Prefontaine Classic at Hayward Field on May 28, 2022 in Eugene, Oregon.
Thompson-Herah wowed with an Olympic 100m time of 10.61. Last year, she broke a world record set by late track star Florence Griffith-Joyner in 1988.
Richardson has largely been out of races since she was suspended for testing positive for marijuana in 2021. She won first place in the Olympic trials, but was barred from competing for 30 days once the results of her drug test were discovered. The length of the suspension disabled her from participating in the Games. She returned to the track in August 2021, running during the Prefontaine Classic, and came in last place. Her most recent race exemplifies a return to form—and fans are rooting for her.
"I really hope that Sha'Carri continues to progress back to become the star that she is. So good to see her performing better," one wrote on YouTube. "Congrats to Elaine as well! So talented!"
Thompson spoke to the press after the Pre Classic 100m, saying, "To keep the fire going, it's a challenge sometimes, especially when you have bumps in the road..I am a fighter, and every champion has something they're fighting."
Watch the race below.