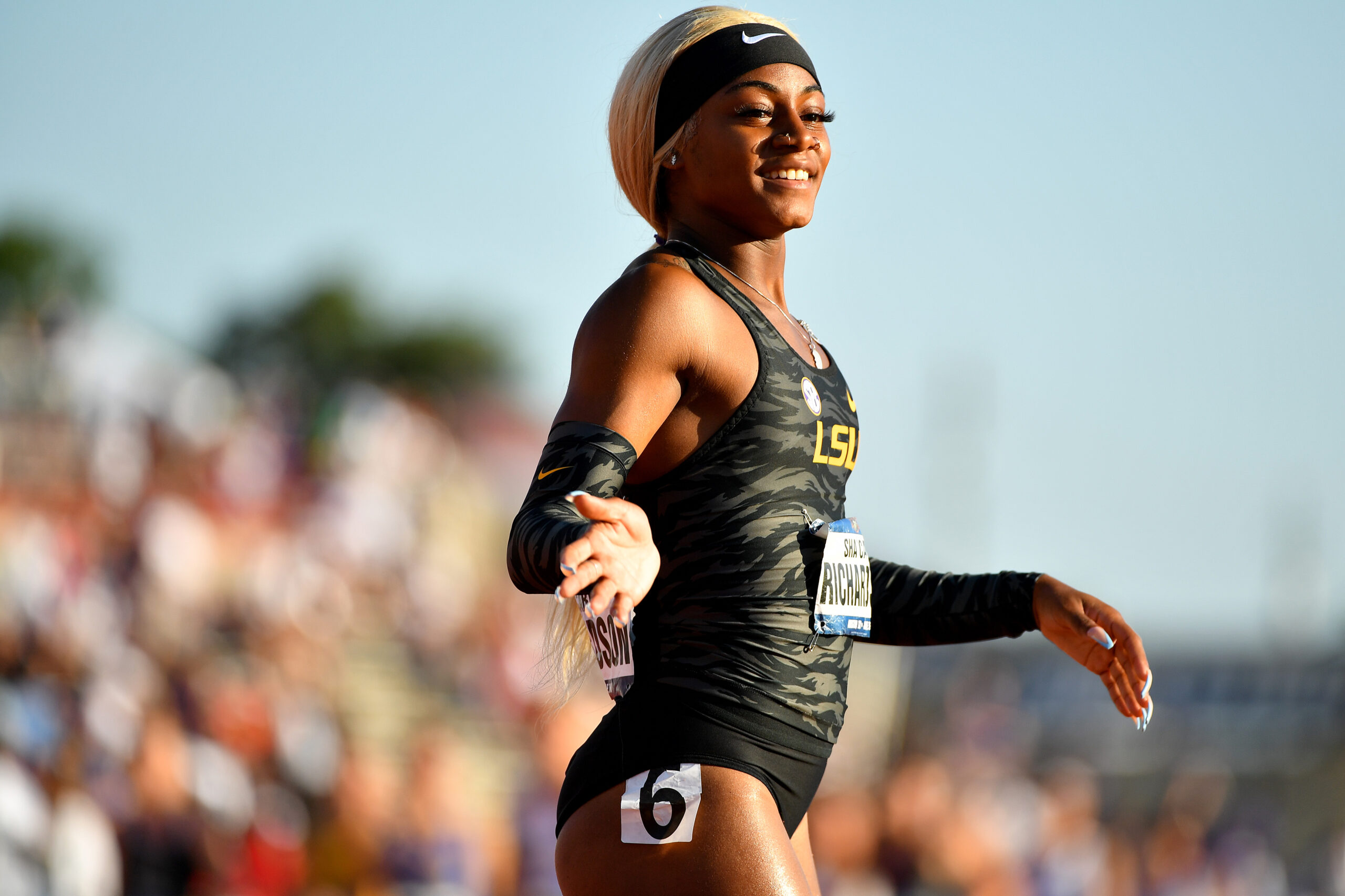 World Anti-Doping Agency To Review Cannabis Ban Following Sha'Carri Richardson's Suspension
Richardson tested positive for marijuana during the Olympics trials.
The World Anti-Doping Agency will be reviewing whether cannabis should remain a banned substance in sports competitions. This decision comes after track and field athlete Sha'Carri Richardson faced a 30-day suspension weeks before she was set to compete in the Tokyo Olympics after testing positive at the U.S. Olympic trials in June. Her record set during her victory in the 100-meter race at the trials also was wiped.
WADA will be initiating a "scientific review of the status of cannabis" following "receipt of requests from a number of stakeholders," the group announced on Tuesday in a press release. Cannabis will remain a banned substance in 2022.
Sha'Carri Richardson received an outpouring of support following the ban and prompted outrage from both her peers and the general public as cannabis is now legal in 18 U.S. states. "I want to take responsibility for my actions," she said in an interview on TODAY. "I know what I did, I know what I'm supposed to do … and I still made that decision."
Read ESSENCE's op-ed on Sha'Carri Richardson, grace and grief.
The athlete explained that learning about the death of her biological mother in the days leading up to the trials played a part in her substance use.
USA Track and Field was among those who expressed support in her favor. "Sha'Carri Richardson's situation is incredibly unfortunate and devastating for everyone involved. Athlete health and well-being continue to be one of USATF's most critical priorities and we will work with Sha'Carri to ensure she has ample resources to overcome any mental health challenges now and in the future," the group said in a statement last July.
Richardson's ban from the Tokyo Olympics also prompted questions about why marijuana may be considered a performance-enhancing drug. "I didn't think the evidence base for marijuana would be particularly strong," Dr. Michael Joyner of the Mayo Clinic told NPR last July. "As I looked at the papers yesterday, I was surprised at how weak it is."
The World Anti-Doping Agency will be reviewing the status of cannabis in 2022.