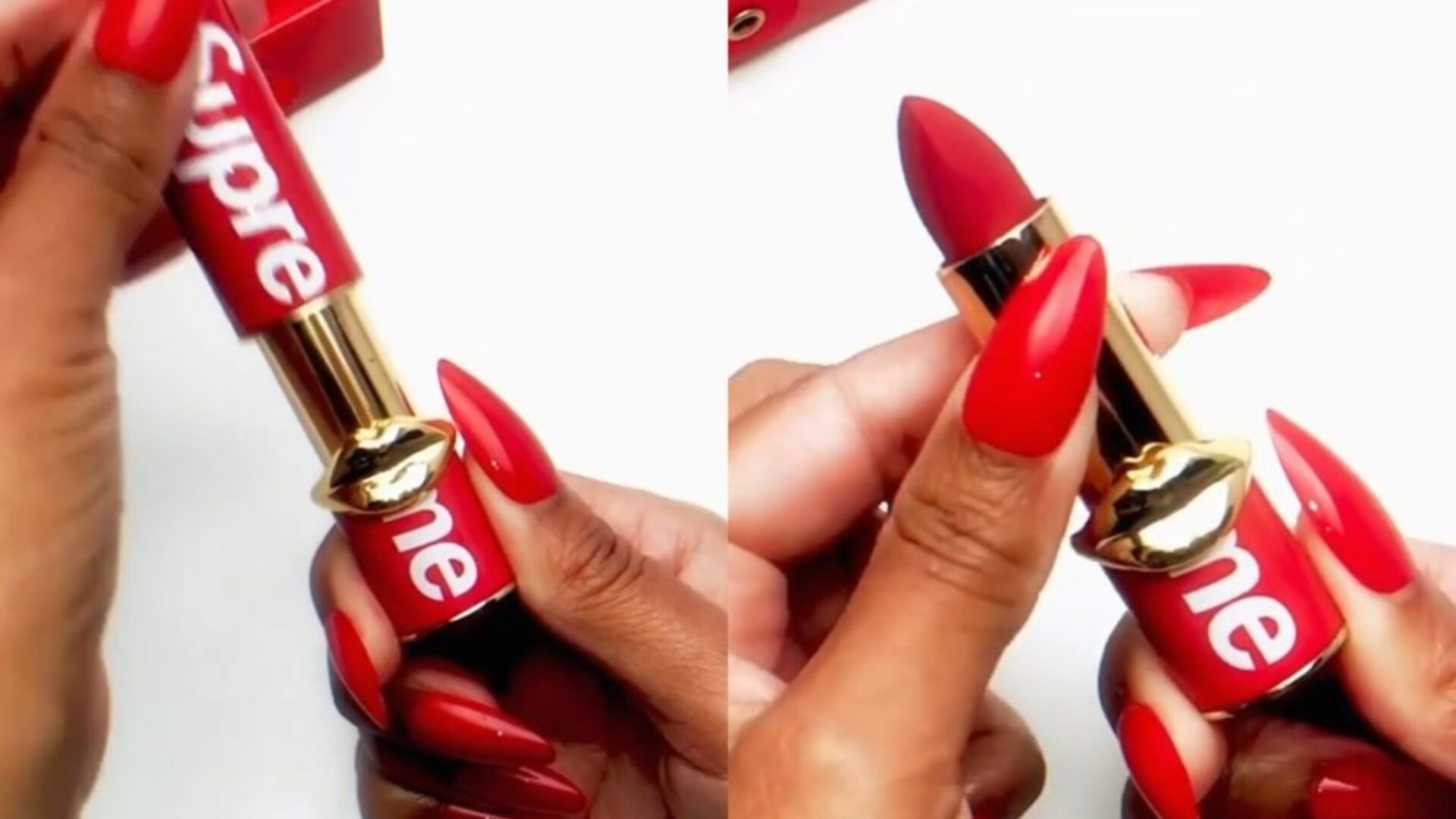 Pat McGrath Collaborates With Supreme On New Lipstick
It will be available for purchase this fall.
On August 16, famed makeup artist Pat McGrath unveiled a series of short, mysterious videos on her Instagram account. The unifying link between the clips was the bright red square that was featured as the thumbnail for each, reminding some especially faithful hypebeasts of skating brand Supreme. McGrath soon broke the news that a lipstick collaboration with the label was indeed in the works, and would be available during the fall/winter of 2020.
"Supreme/Pat McGrath Labs Lipstick: MatteTrance hyper-pigmented lipstick in shade 'SUPREME'," the cosmetics guru wrote on Instagram. She let an inquiring fan know that the collaboration will be available exclusively on Supreme's website. But, you can sign up on her site.
The packaging and tube is a perfect blend of both brand's iconic imagery. McGrath's signature product font and cylinder with golden lips are on full display, while Supreme's white logo on a red background is featured on both the box and the tube itself.
This is Supreme's second collaboration this year, with the first, a link up with Oreo, dropping during the spring.
A launch date for Supreme and McGrath's lipstick has not been announced yet.
Photo credit: Dazed