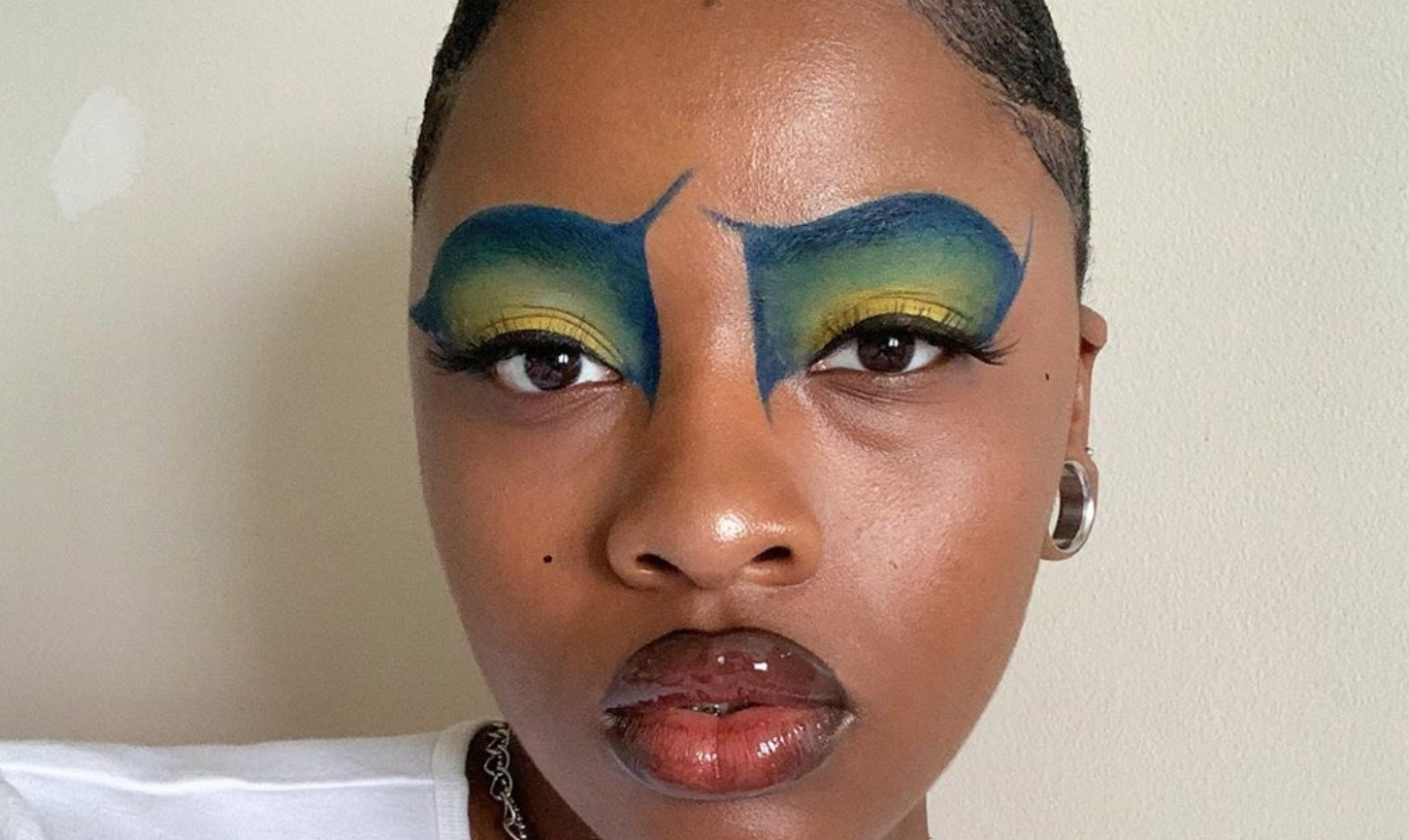 Makeup Artist Jacinda Has A Viral Tutorial On Her Hands
Pender's '90s ombré lips are the next big thing in beauty.
Jacinda Pender is not new to the game. She's been sharing her Afrofuturistic makeup styles for a while, and has found fans in SZA, among other stars. After years of hard work, she's finding her footing and priming herself to become one of the next big names in beauty. The beauty maverick has been sharing a series of lip tutorials that have gotten major online recognition, but one of her most recent TikToks is the biggest of them all.
"[C]alling this one dark n lovely," she said on Twitter, where the video has one million views (and counting) and well over 100,000 likes. In the short clip, the artist walked viewers through the process of creating her '90s style glossy ombre lips.
She started off by lining her lips with a dark brown pencil, before filling the rest of her lips with a semi-muted red lipstick. Pender then blended the two with her finger before using a lip brush to begin the ombré look. A frosty, coral lipgloss was added on top for shine.
The lip look was wrapped up with a thick coat of clear gloss on top.
Pender was a bit shocked at how well the tutorial did. "I had a keen idea how this video was going to do, but I honestly didn't expect it to blow up this fast," she told Allure.
All things '90s are coming back around, so it's no surprise that modern makeup trends are pulling from this iconic era.
Tag us in your beauty tutorials for a chance to be featured on Girls United's social media!