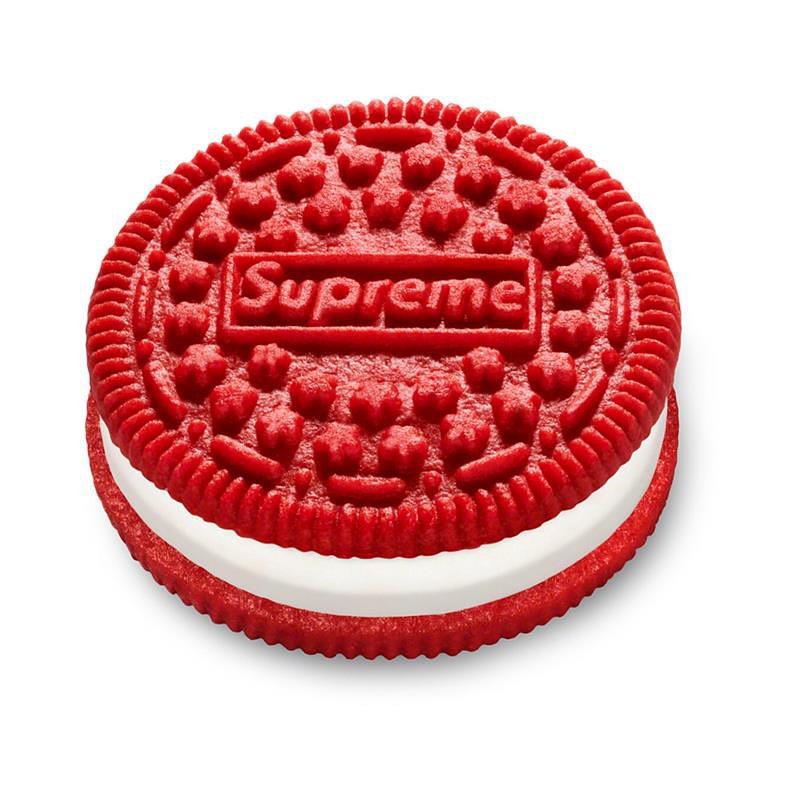 Oreo And Supreme Are Collaborating On A Cookie
The streetwear brand is famous for its off-the-wall collaborations.
Supreme, the 25-year-old the streetwear brand that was once nearly-exclusively affiliated with skaters, regularly collaborates with brands that most wouldn't expect. They worked on a zany clothing line with Budweiser in 2009. Then, in 2017, they collaborated with New York's MTA on Supreme MetroCards, which resulted in mass mayhem. This time around, they're trying something that may not end in hysteria, but will definitely get people talking — a joint venture with Oreo.
Although this seems to be the first time that Oreo is collaborating with a clothing brand, it isn't their first major move. Of course, McDonald's Oreo McFlurry is their most famous link up, but they've also worked with Breyers and Klondike.
Supreme consistently nabs off-the-wall opportunities. Sometimes, their fashion collaborations are even a surprise. As of 2020, they've worked together with major fashion labels like Louis Vuitton and Gucci. Supreme has also synched up with more relaxed, yet still impressive brands, such as Comme des Garçons, KAWS, and Vans.
Although the details surrounding the cookies that Supreme and Oreo are working on are being kept top secret, we know one thing for sure – they'll taste amazing.
Image Credit: Instagram