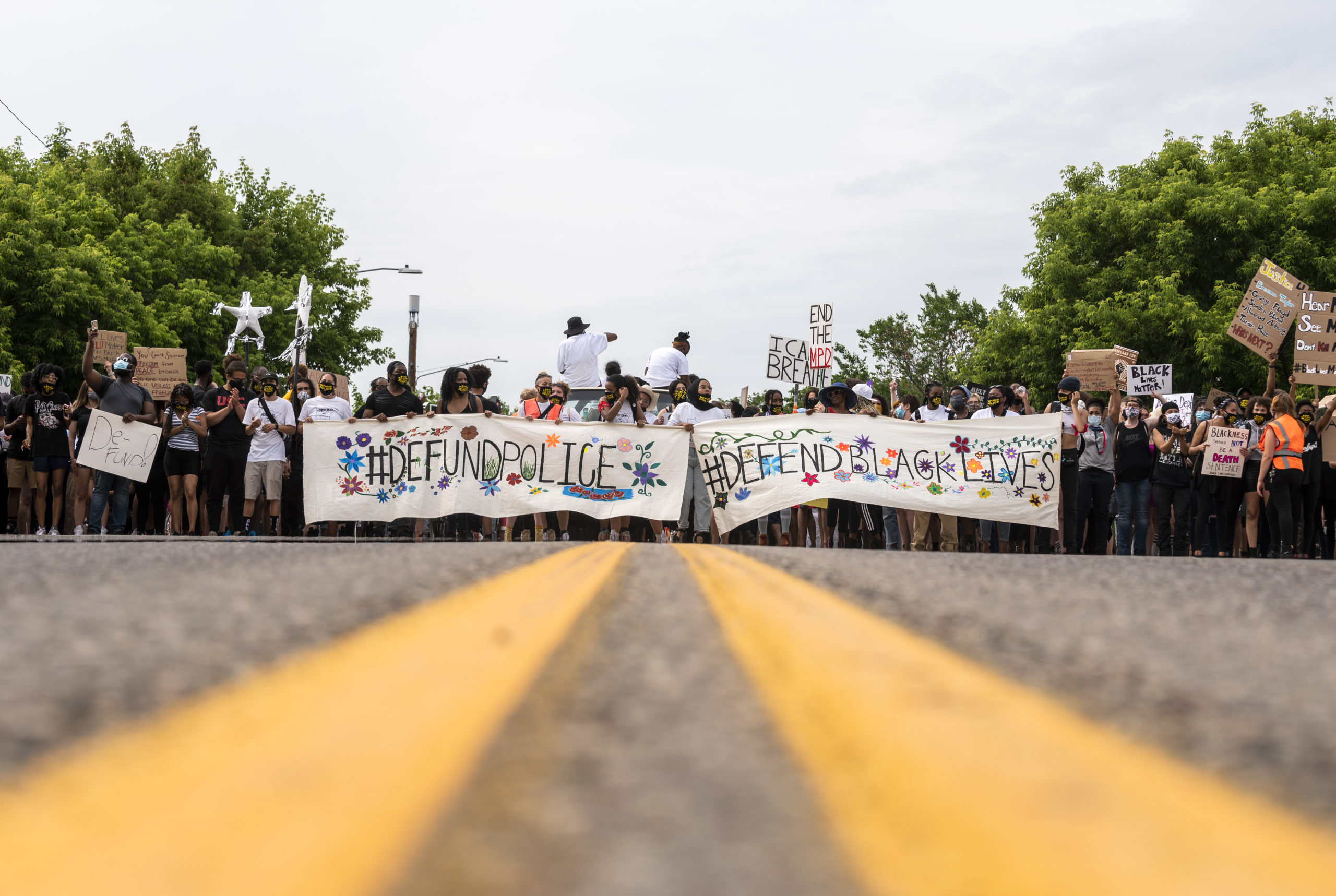 9 Minnesota Council Members Are In Support Of "Dismantling" The Police Department
Minneapolis's mayor is opposed.
Several Minneapolis city council members are looking to make a serious change in the wake of the death of George Floyd.
On Sunday June 7, nine Minnesota council members announced their support of dismantling the MPD, according to Essence. This news was shared onstage at a rally held in Minneapolis, where Floyd was killed during an arrest on May 25. All four officers involved in his death have since been charged.
Dismantling the police department is a response to police brutality, and the idea that Black and POC-inhabited communities cannot truly be safe while police are active. As stated by CNN, mass defunding in the U.S. has not been done before.
"We will be taking intermediate steps toward ending the MPD through the budget process and other policy and budget decisions over the coming weeks and months," said council member Andrea Jenkins and Lisa Bender, council president to rally attendees, as documented by NPR.
Minneapolis' Mayor Jacob Frey, is currently under scrutiny for saying he does not support doing away with the city's police force. "I do not support the full abolition of the police," he said during a now-viral clip shared by the New York Times' official Twitter. The video has been viewed over 850,000 times in two days.
Frey is currently up for re-election, according to the woman who inquired about his stance.
What're your thoughts on defunding the police? Share them with us via Instagram or Twitter.
Photo credit: Getty Images