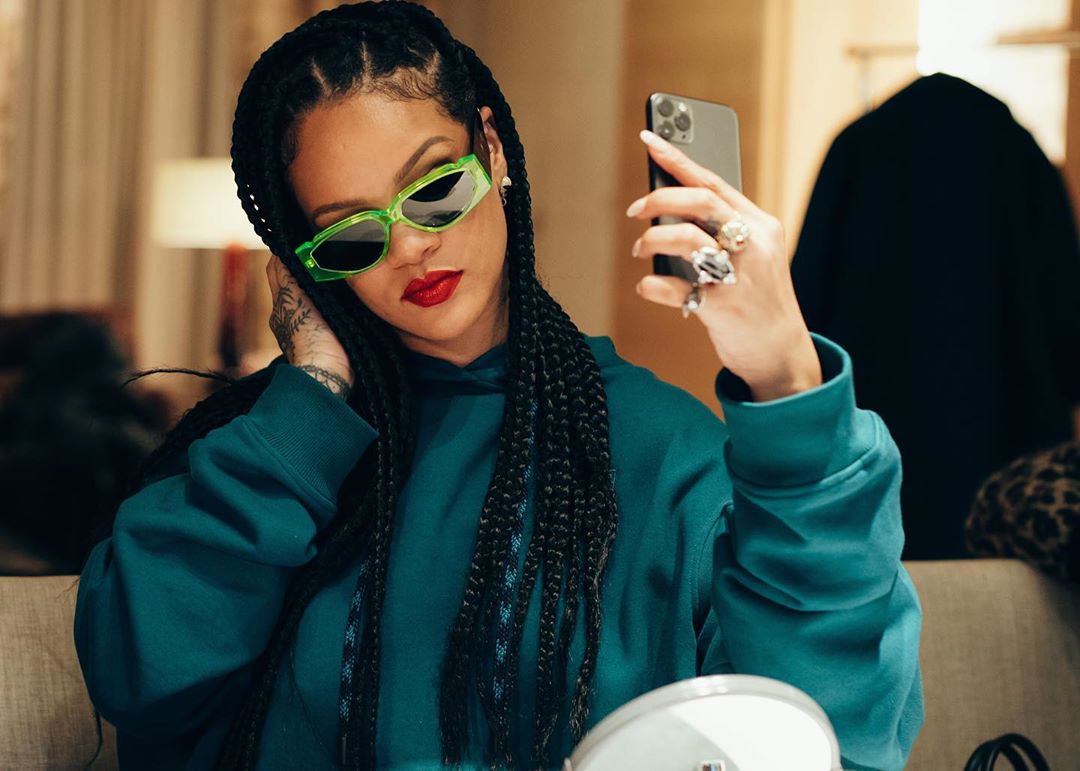 Here's How You Can Shop Rihanna's Bright Green Shades
They're Fenty, of course.
In 2019, Rihanna made history as the first woman with an original brand, Fenty, at LVMH, and as the first Black woman in charge of one of the conglomerate's houses. Now, after Rihanna teased the latest store drop in a series of selfies and ads, Fenty has shared their posh new sunglasses, "Off Record."
Rihanna was first spotted rocking the "Off Record" shades during her May 2020 shoot with British Vogue. She tends to allude to future Fenty (and Fenty Beauty) releases in magazine shoots and red carpet appearances, so it's no shock that she's sharing the blocky, cat-eye shades we were ogling just a few weeks ago.
The shades come in a variety of colors, including Jet Black, Acid Green, Candy Pink and Cosmic Blue. The official product description shares that the locs are for "every high, low and incognito mood of summer." So, these shades are perfect for a cozy, yet luxe, shelter-in-place look.
Since the launch of the line last summer, the entrepreneur has steadily released drops of luxury clothing and accessories. The brand has quickly become a favorite for celebrities, and everyday consumers as well, because who doesn't want style sanctioned by the bad gal herself?
You can get the "Off Record" shades for $340 via Fenty's online store. Shop here.
Photo credit: Instagram