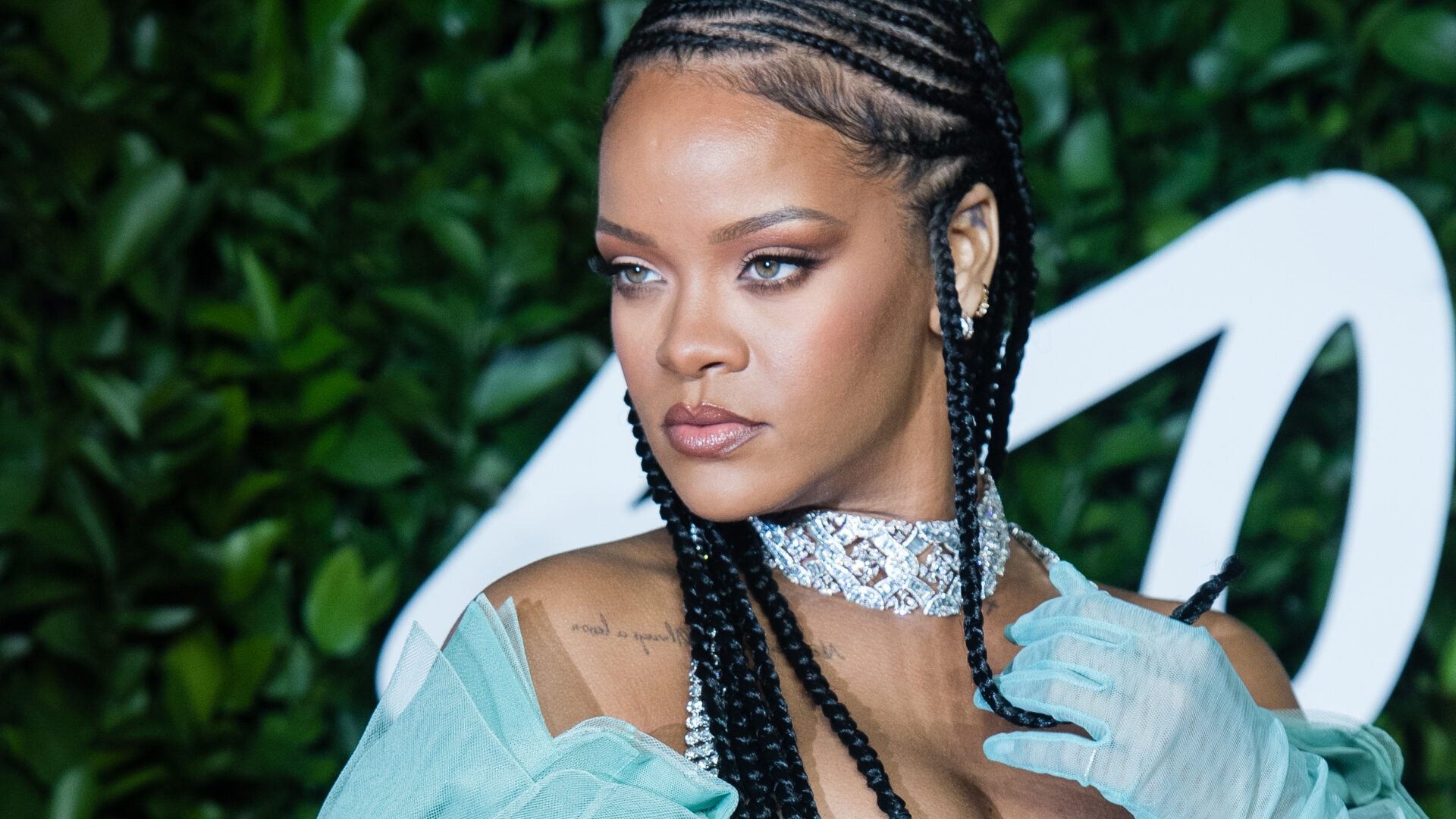 Rihanna Reminded Us Of This Classic 90s Moment At The British Fashion Awards
The singer's Fulani braids are head-turners.
Celebrities stepped out for the British Fashion Awards on Monday night. Among them was Rihanna, who was honored with her first fashion award for her luxury clothing brand, Fenty.
Rih always serves a look, and this time we noticed that her light-colored Fenty dress, Fulani braids, and sheer gloves reminded us of someone – Brandy when she played Cinderella, becoming the first Black actress to portray the iconic character onscreen.
Brandy's braids for the celebrated 1997 film were done by Kim Kimble, while Rihanna's were handled by Yusef Williams and Naphia White.
This isn't the first time Rihanna has rocked long braids this year (she wore deep red box braids to a Fenty x Webster pop up and cornrows to the Cricket World Cup), but it is the first time we've seen her in Fulani braids.
Brandy's microbraids in Cinderella were groundbreaking. Over the years, fans have talked about the importance of seeing a Black Cinderella with braids.
For the awards, Rihanna also wore a mint-colored Fenty dress with a diamond choker and diamond straps running down the upper back. She also wore a matching jacket, gloves, and Fenty pumps. The light, bust-baring dress was an off-the-shoulder dress, just like Cinderella's.
We thought we couldn't love Rihanna any more than we already do, but she proved that it's possible.