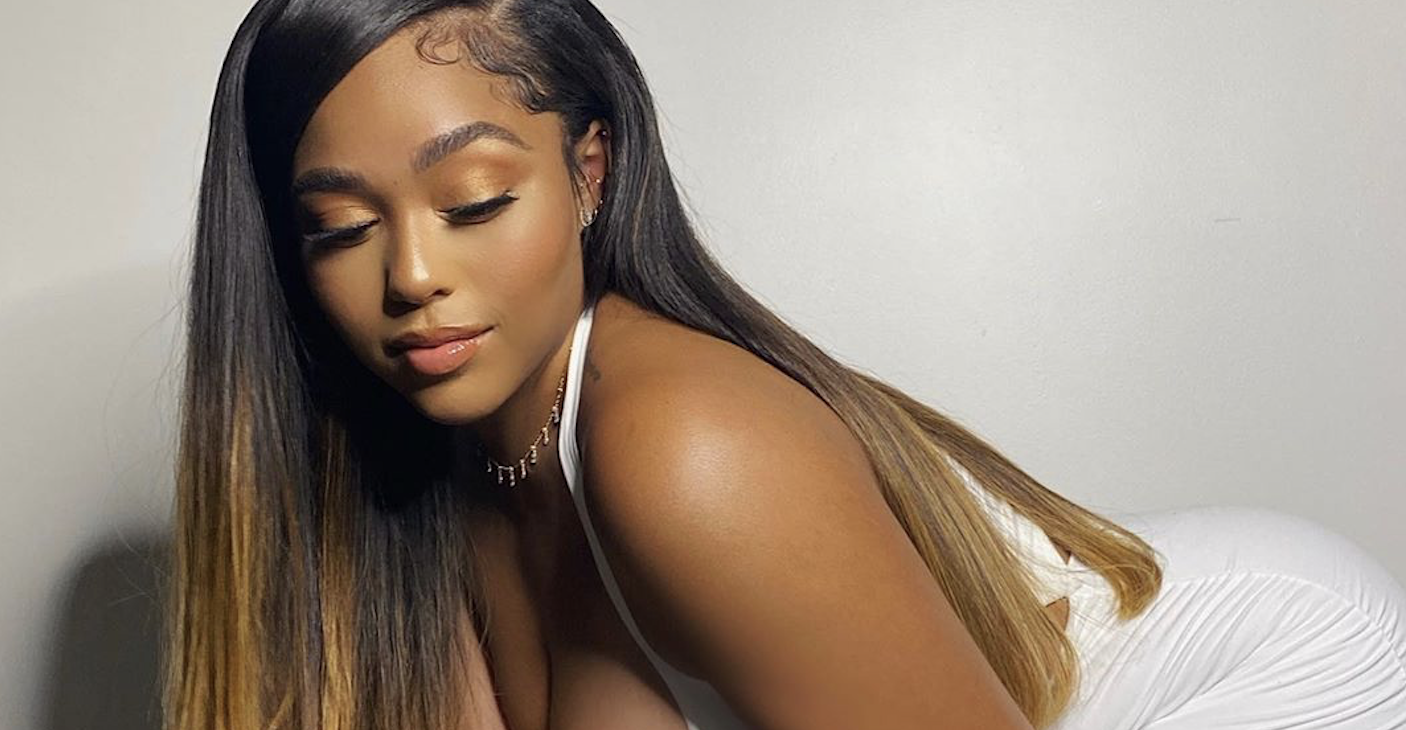 Here's How You Can Get Jordyn Woods's Quarantine Hairstyle
Woods's hairstylist, Mariama Dashiell, is behind the look.
It seems like late-night quarantine selfies are the new thing — and we're loving it. Beauty queen Jordyn Woods set Instagram on fire last night with a pair of selfies that featured her long, multicolored blunt cut with a side swoop. Her baby hairs were laid, too.
Woods's hairstylist, Los Angeles-based cosmetologist Mariama Dashiell, is behind the look.
On April 28, Dashiell revealed that the tips of Woods' hair were dyed blonde, which was originally a deep brown, to give it an ombré look. According to the stylist, the hair is also over a year old and still looks amazing, which is evidence of how-high quality it is.
The bundles are from Dashiell's own hair boutique, the Mariama Dashiell Collection, which offers hair extensions and wigs at affordable prices. Woods is wearing the Malaysian Body Wave, which comes in a variety of lengths and correlating prices. The shortest length you can get is 14 inches for $105, while the longest is 26 inches for $150.
Shop Mariama Dashiell's Collection here.
Photo credit: Instagram